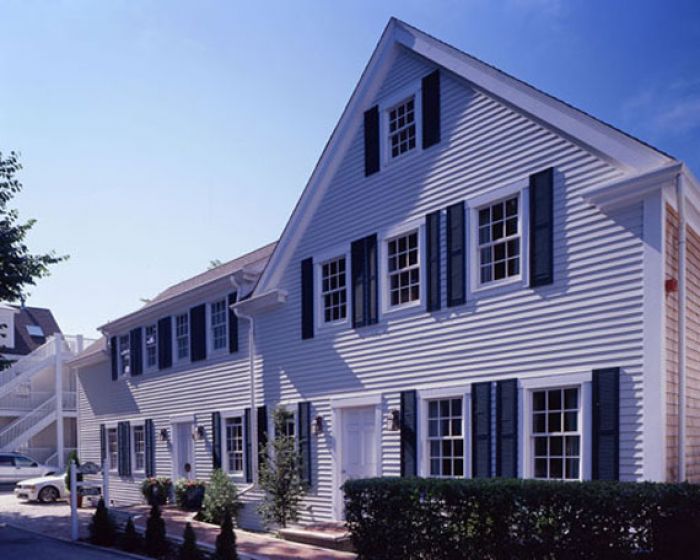 Luxury Vacations:
Cape Cod. The images that the words instantly evoke are of seagulls soaring above gorgeous sun-splashed
beaches,
lighthouses, rugged nature trails and bike paths -- all enhanced by a superior quality of light that has attracted all types of artists – and much more. We've traveled to the Lower Cape, to Wellfleet and Truro for years now – usually a trip to the beaches and sand dunes of Newcomb Hollow Beach followed by a quick dip at Gull Pond, one of the naturally occurring kettle ponds, where the waters leave your skin baby-skin soft (and obviate any need – or desire – for a shower to wash off the saltwater).
In previous years, one of our favorite places to say was the old Pilgrim Springs Motel in Truro – definitely not a luxury destination, by any stretch of the imagination. It's gone now, but in its heyday, it offered us simple rooms at $65 a night – a clean, well-lit place where we could hang our heads after the stresses of basking in the sun all day and always get a late checkout, so we could sleep late. The place closed two years ago, and we've yet to find a property to take its place. That's why we were in for a treat when we discovered the Benchmark Inn a lovely property on a quiet side street in Provincetown, just steps from bustling Commercial Street. After getting used to staying in such simple digs it was a welcome treat to bask in such unabashed luxury. Quite simply, it offers some of the best accommodations we've ever found on the lower Cape.


Manager Park Davis, who has owned the property since 1997, made all the arrangements for our stay. Our room featured a Toshiba flat-screen TV, a "Sleep Number" queen-sized bed, coffeemaker, DVD player (with free movies available), wet bar and refrigerator, ironing board, hair dryer, Lord & Mayfair amenities, and a double Jacuzzi – a wealth of first-class amenities. After the simplicity of a mere mom-and-pop motel down the Cape, the Benchmark Inn is a most welcome escape. To make things even better, the Benchmark Inn also boasts a heated outdoor pool and a rooftop deck with stunning water views right next door at "Benchmark Central," a sunlit two-story atrium. This building features Penthouse 3, one of the best rooms available, featuring a rooftop deck/balcony, skylight, and oversized whirlpool tub.


The Benchmark Inn is open most of the year, but closes down in January and February. Full concierge services are always available, if you want dinner reservations or wish to book special activities. The property also has arrangements with the nearby Blu Day Spa , so you can take advantage of massages and facials. "It gives our guests an advantage," says manager Jared Hatch.

Given all of its amenities and services, it's no wonder that this lovely property hosts guests from all around the world. Its website says that "Total luxury is yours," and we couldn't agree more. Total luxury was definitely ours during our visit. Rates range from $295-485 in the peak of summer, and Fall rates range from $165-$385.

The Benchmark Inn is located at 6 and 8 Dyer St., Provincetown, MA 02657, (888) 487-7440, (508) 487-7440. See all Luxury Hotels in North America