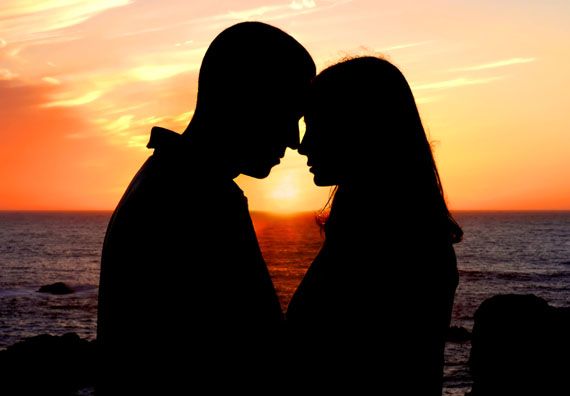 Romantic Getaways:
There is nothing more romantic than traveling to an exotic destination with the one you love. From long walks on the beach and honeymoon suites to intimate dinners for two, traveling as a couple definitely has its perks. Before you pack your bags and grab your honey, you need to first decide which romantic destination best suits your needs. Taking into consideration everything from overall atmosphere and activities to luxury hotel options, we've rounded up five of our favorite romantic destinations.
Paris
Known as the "city of love," Paris has long been a favorite among starry-eyed lovers. With its cobblestone streets, charming cafes, and ancient architecture,
Paris
is not only steeped in history and tradition, but also offers travelers a wide array of romantic activities. Lovers can enjoy moonlit gondola rides along the Siene, leisurely strolls down the Champs-Elysees, and steal kisses atop the Eiffel Tower. Our recommendations for romantic hotels within the city include
Hotel Fouquet's Barriere
and Hotel Francois 1er, but if you should happen to venture beyond the Parisian border, be sure to check out the Hotel Bourgtheroulde in Rouen and the Cour des Loges in Lyon.
Caribbean
For those looking for a tropical getaway, there is no where more romantic than the Caribbean Islands. From the well-traveled shores of Bermuda and Bahamas to the secluded island paradise of Turks and Caicos, the Caribbean ranks high among our favorite romantic destinations. While luxury accommodations are in no way lacking, some of the most romantic hotels include the Moon Dance Cliffs in Jamaica, La Luna in Grenada, and the Westin Resort in Aruba.


Greece
Imagine cuddling up on your own private veranda with nothing in the horizon but a mesmerizing sunset and endless stretches of incandescent blue waters. The Greek Islands offer travelers a slower pace of life, featuring a serene setting, charming villages, and of course, luxurious accommodations. Our top picks for best romantic hotels include the Blue Palace Resort and Spa, the Vedema Resort, and the Royal Myconian Thalasso Spa.

Napa Valley
Next on our list is Napa Valley because nothing sets the mood more than a nice glass of vino. Against a backdrop of rolling hills and award-winning vineyards, Napa Valley has been a favorite among die-hard romantics for years. Couples can spend the day winetasting, dining on five-star cuisine, or take in the majestic countryside as they float away on a romatic hot air balloon ride. When visiting Napa Valley, we recommend checking in at either the luxurious Vino Bellos Resort or the opulent Fairmont Sonoma Mission Inn and Spa.

Italy
From quaint seaside villages to pristine countryside, Italy features a diverse blend of romantic landscapes and historic cities. Couples can spend their days discovering ancient cathedrals, sailing along the Amalfi Coast, or make their way along the narrow streets and canals of Venice. Some of our favorite romantic hotels include the Grand Hotel Minerva in Florence, the San Clemente Palace Hotel & Resort in Venice, and the Hotel San Giorgio in Portofino.


See More Romantic Getaways
Romantic Getaways in Turks and Caicos
Romantic Getaway in London
Romantic Getaways in Monaco
Romantic Getaways in the Bahamas
Romantic Getaways in the British Virgin Islands
Romantic Getaways in Miami
Romantic Getaways in Madrid
Romantic Getaways in San Francisco
Romantic Getaways in New York
Romantic Getaways in Saint Lucia
Romantic Getaways in Brazil
Romantic Getaways in Bora Bora
Romantic Getaways in French Polynesia
Romantic Getaways in Costa Rica
Romantic Getaways in Cabo San Lucas
Romantic Getaways in Dubai
Romantic Getaways in Hawaii
Romantic Getaways in Los Angeles
Romantic Getaways in Jamaica

See all Luxury Hotels in North America