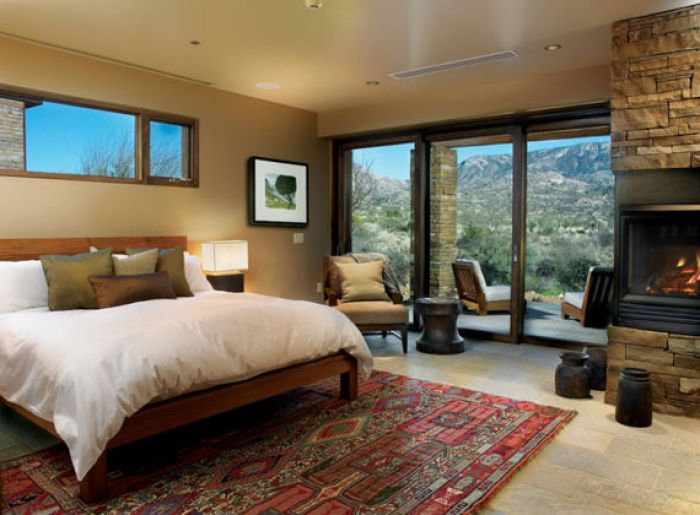 Luxury Vacations:
Whether you come as a group or as an individual, your stay at the Miraval Arizona Resort and Spa is sure to be an experience not soon forgotten. The
destination
property boasts 400 acres of desert property in the Santa Catalina Mountains in northern Tucson, Arizona.
With a focus on sustainability and healthy living, the all-inclusive resort property offers everything you can imagine of a luxury resort, and then some, including transportation to and from the Tucson International Airport. Miraval promises that, "You won't find you anywhere else."

Miraval promises to be more of an experience than a resort, offering guests the opportunity to relax or adventure. The cell-phone free resort offers daily lists of activities ranging from hiking to yoga and then some. Because the resort stresses choices, guests may choose from a wide array of classes as well outdoor adventures and challenges in addition to personalized service, private consultations, spa services, Dinner with the Chef, golf and more. The experiences offered by the specialists at Miraval are meant to last long after you've left the exquisite property, granting you the opportunity to explore the mind, body and spirit and renew and regenerate your life path.

health club known as the Body Mindfulness Center, three swimming pools, a tri-level pond with cascading waterfalls and an acupressure stone walk, world-class spa, challenge course with a climbing wall and ropes, Purple Sage Ranch Equestrian Center, golf course, yoga and Pilates studio and Zen and desert gardens. Each space is carefully designed to reflect the healing power of the desert.


In addition to golf, tennis, yoga, horseback riding and an array of other activities ranging from special spa experiences to personalized health consultations and chef cooking demonstrations to outdoor adventures and challenge programs, the Miraval resort also pays special attention to the guests' dining experience. The Cactus Flower crafts exquisite but health-conscious meals ranging from vegan dishes to Kobe beef, each carefully paired with the perfect wine or cocktail. The Palm Court is the perfect place to grab a healthy snack or quick bite between activities, choose from healthy wraps and energizing smoothies. At the end of the day, the Brave Bill Lounge is the perfect place to relax and enjoy a cocktail or nightcap.

The summer is the perfect time to take advantage of the Miraval experience as the resort offers special rates and events that don't happen at any other time of the year. Right now the resort is offering resort credit and room upgrade to guests.