Travel to Paris:
Paris has long been the city where "it" began, from art to music and possibly most notably fashion. The entire world holds it breath to see what comes out Paris and then follows its architecture, cuisine, and other art forms.
Divided into quarters, Paris' Right and Left Banks each have distinctive neighborhoods or arrondissements, that hold true to their historic roots even as the city moves ever forward.
The Right Bank is home to such landmarks as: the Châtelet-Les-Halles / Hôtel de Ville, Le Louvre / Palais Royal, Opéra, Saint-Honoré / Place Vendôme / Concorde, Les Champs-Élysées, Montmartre / Bas-de-Montmartre, Gare de l'Est / Gare du Nord, La Bastille and Le Marais, The Left bank tends to be better known for its scholastic and artistic landmarks, including: Saint-Germain-des-Prés / Faubourg Saint-Germain, Odéon / Saint-Michel, Invalides / École Militaire / Eiffel Tower / Quai d'Orsay, Montparnasse / Denfert-Rochereau.
Paris City Scene
The Champs-Elysees is amongst the most famous streets in the world, if not the most famous. Extending into the Arc de Triomphe, the Champs-Elysees is bordered by the world's most luxurious specialty shops as well as chic cafes and a few cinemas. The origins of the Champs-Elysees dates back to the 1600s and Marie Antoinette herself was driven along its exclusive cobblestoned street. In modern times, The Champs-Elysees is home to luxury empires including Cartier and Louis-Vuitton amongst others. The high rent and exclusivity of the area make it a luxury shoppers dream.
Another high-end neighborhood in ever-fashionable Paris is the Place Vendome, which is centered around the Hotel Ritz. Within the Place Vendome is the Triangle d'Or of jewelers, as well as luxury fashion boutiques. Nearby is also the Place de la Concorde, andthe western end of the Louvre's Jardin des Tuilerie, with its famous fountains and Egyptian obelisk. The neighborhood was once home to such famous French personages as composer Frédéric François Chopin as well as Coco Chanel herself.
For more detailed information on Paris, visit our
Paris Travel Guide
.
Hotel Fouquet's Barriere - Our Trips of a Lifetime Luxury Hotel Partner
Hotel Fouquet's Barriere is located on Champs-Elysées and Avenue George V. The Champs-Elysées, which is frequently noted as being the most beautiful avenue in the world, is a two-kilometer strip with many of Paris' fabled cinemas, romantic cafes, and specialty luxury stores. Many of haute couture's most regarded designers and manufacturers are within walking distance to the hotel. There is even a McDonald's on the avenue if the urge for a Big Mac surfaces.

The Hotel Fouquet's Barriere is both luxurious and charming. There are 67 rooms and 40 suites. Adjacent rooms can be transformed into suites if desired, and private-butler services are available 24/7 to all guests.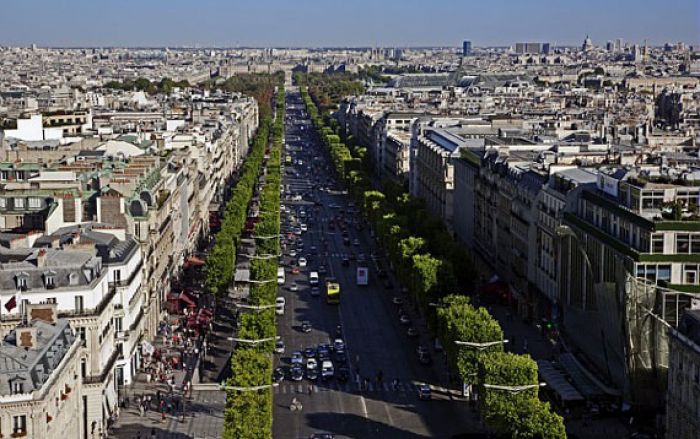 Avenue des Champs-Elysées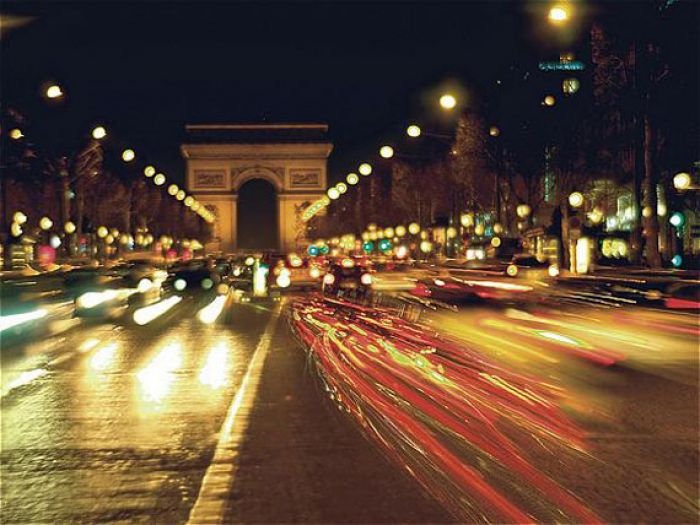 Arc de Triomphe, Paris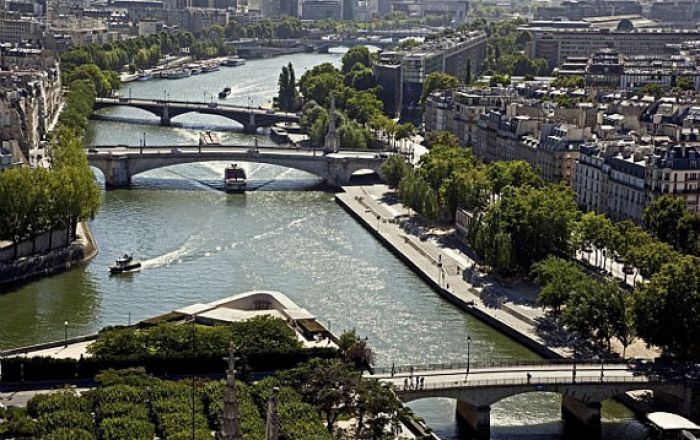 River Seine, Paris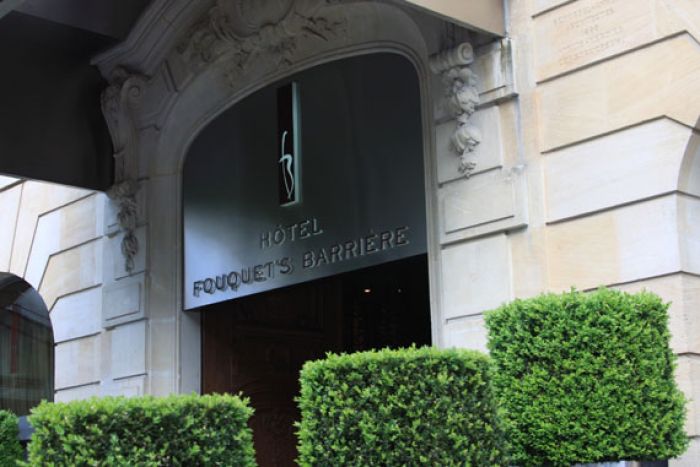 Hotel Fouquet's Barriere
- The quaint, luxurious hotel is a member of The Leading Hotels of the World, which is a prominent organization to which many hotels and resorts apply but few are chosen.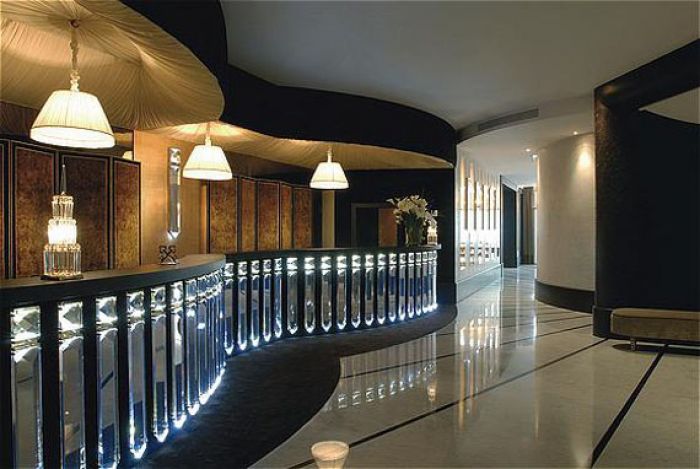 Le Fouquet's, which overlooks Champs-Elysées, is an international melting pot for the rich and famous.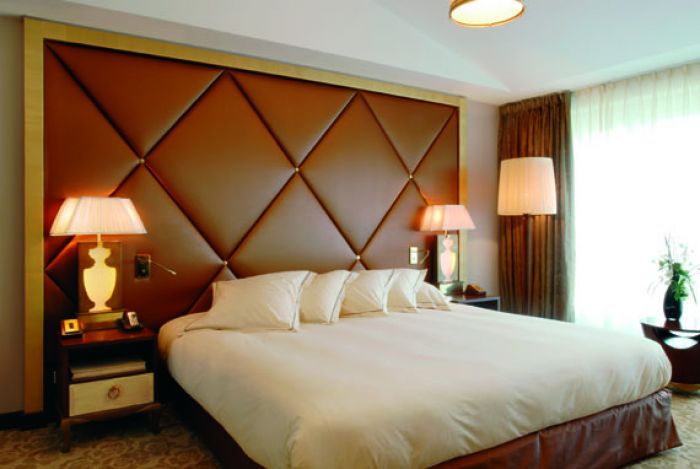 Rooms of the Hotel Fouquet's Barriere are ornately decorated with classical mahogany woodwork along with silks and velvets that accentuate the plush decor.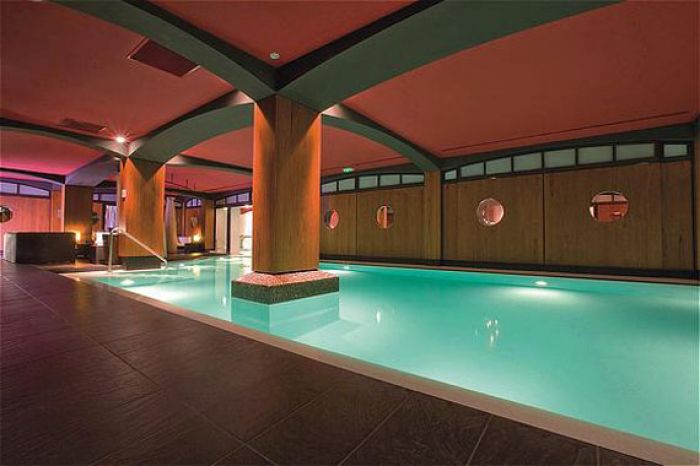 The spa has a very large indoor swimming pool and a well-equipped fitness room.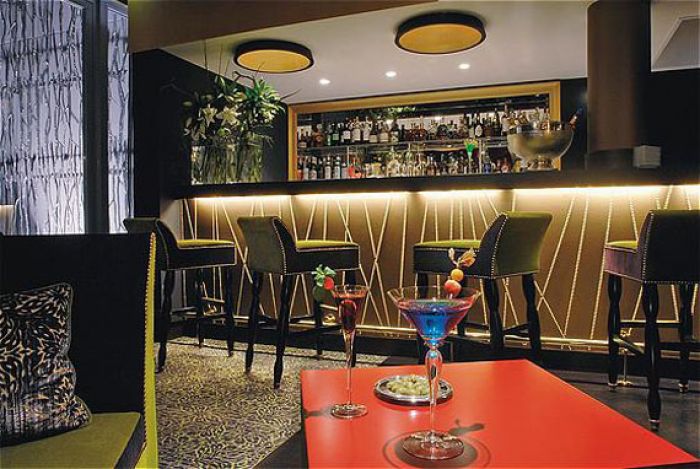 Celebrities of various forums show up frequently to experience the delicious offerings and quaint charming atmosphere.