Katherine Bond View Profile

Freelance Writer
La Costa Resort and Spa: A Retreat for All Ages
Mar. 21st, 2011 | Comments 0 | Make a Comment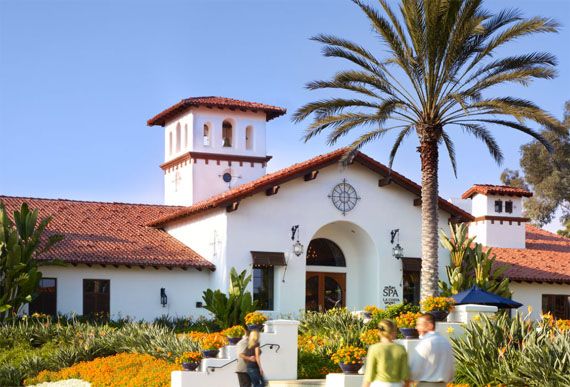 Photo Courtesy of La Costa Resort & Spa

The resort icon of Southern California lifestyle may very well be La Costa Resort and Spa, a 400-acre modern Mediterranean-style destination filled with boundless bougainvilleas and Birds of Paradise. The lure of luxury since the 1960s,
La Costa Resort and Spa
continues to attract discerning travelers and locals alike - myself included. Here are my favorite finds at the property on a recent visit.
Spoiled at the Spa
The handful of times I've visited La Costa's spa has consistently proven its success: it is always bustling. Impeccable grounds, a team of well trained therapists and services that beckon lingering all contribute to La Costa's spa, one of Southern California's top rated destination spas.


I loved the Spa Cafe. It's a cozy hacienda nestled between the pools and new rock bed footpath, which serves spa cuisine throughout the day. From 2 p.m. to 4 p.m. daily, guests can opt for the Spa Happy Hour package with a special Spa-bellini and scrumptious choices of bruchetta, cheese and shrimp. The noted Yamaguchi Salon and Dr. Deepak Chopra Center are on spa premises, both distinct draws to the spa as well.

Light my Fire
The Blue Fire Grill is another of my favorites at the resort. The cavernous restaurant unfolds with a handsome lounge punched with bold red and orange furniture. Live entertainment from Wednesday through Sunday entices both locals and resort guests to visit the lounge. Next door, a massive copper toned kitchen front frames the dining room, which is abuzz with gregarious companions seated in high-back booth tables.


My guests and I were seated in the third adjourning room, an intimate dining space lit with a faint blue light, reminiscent of moonlight. The cuisine at the Blue Fire Grill is classic Californian, locally grown and superbly fresh, complementing the resort's Mediterranean appeal.




Fun for All
Equally impressive as its grounds and spa is La Costa's extensive activity roster, one that could rival the line up of the liveliest cruise ship. A fun teen and family lounge, Vibz, entertains all with air hockey, X-box stations and billiard tables. Kidoptia Kids Club, designed for kids from one to 12 years of age, is a vibrant 6,000-square-foot wonderland.


On the day of my stay, I was delighted to see over a dozen resort activities were offered, from Stroller Strides to Nutrition lectures. No wonder the spa is so popular. One can relax, eat and exhaust themselves indulging in every fun activity!

La Costa Resort and Spa
2100 Costa Del Mar Road
Carlsbad, CA 92009
800.854.5000
www.lacosta.com
Featured Luxury Hotels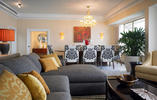 Kauai, United States
The St. Regis Princeville Resort
The St. Regis Princeville Resort marks the legendary brand's first resort in...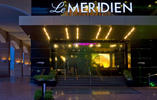 Panama City, Panama
Le Meridien Panama
On the edge of the Bay of Panama overlooking the old and new quarters of the...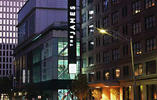 Chicago, United States
The James Chicago
Luxury Liberated at The James Chicago This unique hotel has all the...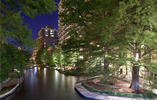 San Antonio, United States
The Westin Riverwalk, San Antonio
At The Westin Riverwalk, settle in San Antonio's luxury landmark, nestled on a...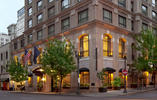 Portland, United States
The Westin Portland
Enter The Westin Portland and you will notice immediately how you are...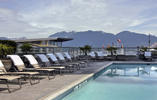 Vancouver, Canada
Fairmont Waterfront
The Fairmont Waterfront Hotel, Vancouver showcases the best of Vancouver....