Katherine Bond View Profile

Freelance Writer
The Hermosa Inn: Humble, Historic and Ever Enchanting
Mar. 25th, 2011 | Comments 0 | Make a Comment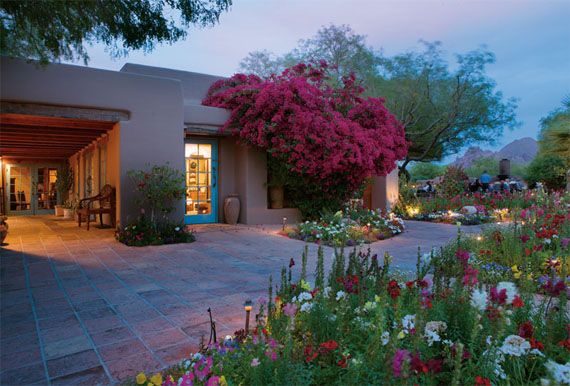 Photo Courtesy of Hermosa Inn
Not every hotel can be considered a boutique property. Like the finest leather bag I own, boutique properties are rich and worn, handcrafted for years by love and hard work. The Hermosa Inn is just this type of place, and the homage to its history makes it ever more endearing.
The History
Something struck me when my companion and I first arrived at the Hermosa Inn: it's situated in a neighborhood. Next door, behind and across the street, the Hermosa Inn is surrounded by the most esteemed estates and mansions of the Scottsdale area. As it happens, the Hermosa Inn was once the home of a worldly cowboy, Alonzo "Lon" Megargee.


A prolific artist, builder and host in the 1930s, Alonzo built his adobe home himself, filled it with his paintings, and for years welcomed doting damsels and weary travelling friends to stay with him. Today, the Hermosa Inn still showcases Alonzo's original art works throughout the property and has many of his books tucked gingerly along the library walls.

A cut-out in the bar area, previously Alonzo's living room, shows the lasting abode work he erected by hand, allegedly without an architect's plan. I could feel how the entire resort, staff included, maintains the aura of a cowboy's hospitality and history.

The Cuisine
When discerning locals have house accounts at a restaurant, it's usually a solid indication that the cuisine is something to return for often. My guest and I loved the LON restaurant, the Hermosa Inn's cowboy-comfy restaurant with an authentic welcoming persona.


There was such a refined sense of ease and comfort on the two nights my guest and I went for dinner; we half expected to see Alonzo Lon himself saunter out to grasp our hands and clasp our backs, welcoming us back as friends. Natural wood fireplaces rim the fašade of the restaurant and overhanging trees shrouded dozens of lantern lit tables, further illuminated by starlight.

From the menu to the chairs, a perfected worn-in feel was apparent. Executive Chef Jeremy Pacheco hails from the Wynn and Venetian in Las Vegas with a list of accolades more dazzling than Alonzo's best cowboy spurs. I was concerned that such a chef from the flashiest city in America would over-dazzle this charming resort, but my concerns were placated.


Pacheco's creations, all composed from the fruits and vegetables at the inn's onsite one-acre organic garden, didn't miss once. Hearty and heart-felt, bold but never ostentatious, our soups, salads and steak entrees were a sheer delight. Pacheco calls his cuisine "Artful American" and I'm confident Alonzo Lon would smile at that.

The Happenings
Small though it may be with just over 30 rooms, the Hermosa Inn shines as quite the happening place. Keeping with the spirit of Alonzo Lon's art, the Hermosa Inn constantly hosts "Artists in Residences" with special dinners and showcases of local and national artists and authors.


Every Tuesday, 12 guests of LON's are at the whim of Chef Pacheco as he unfurls a stunning surprise five-course menu, served in the 58 degree chilled underground wine cellar (the cellar's Wine Spectator awarded collection is enough of a reason to make reservations for this unusual offering).



The Hermosa Inn further offers pets a happening or two. During my stay, Tea for Teacups took place. It is a fun afternoon of tea with pooches and their owners, in conjunction with the locally based 'Oh My Dog!' Pet Boutique.

Hermosa Inn
5532 North Palo Cristi Road
Paradise Valley, AZ 85253
602.955.8614
www.hermosainn.com
Featured Luxury Hotels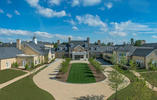 Middleburg, United States
Salamander Resort & Spa
Just 35 minutes from Dulles Airport, the 340-acre resort is located within the...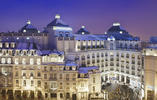 Brussels, Belgium
Steigenberger Grandhotel, Brussels
225 spacious guestrooms and a perfect location on the Avenue Louise makes the...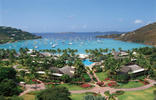 St. John, U.S. Virgin Islands
The Westin St. John Resort and Villas
Pure relaxation awaits you at The Westin St. John Resort & Villas, a refreshing...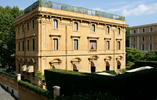 Rome, Italy
Villa Spalletti Trivelli
Of all the boutique hotels in Rome, Villa Spalletti Trivelli is the paradigm,...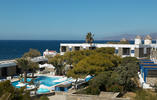 Mykonos, Greece
Mykonos Theoxenia Hotel
Mykonos Theoxenia hotel promises to make your stay a memorable, unique journey...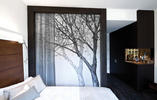 New York, United States
The James New York
The James New York brings luxury liberated from tradition to Soho. Located on...