Chad Chisholm View Profile

| Creationize.com
Ritz-Carlton, Denver Home to Talented Massage Therapist
Posted: Apr. 6th, 2011 | Comments 0 | Make a Comment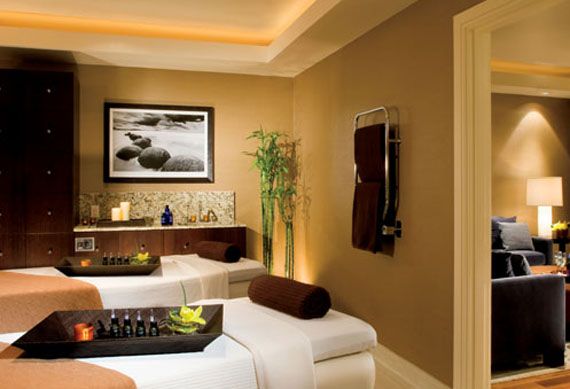 Photo Courtesy of Ritz-Carlton, Denver
Ritz-Carlton, Denver
is the only Five-Diamond property in the city, thanks in large part to the phenomenal staff, beautiful amenities and downright remarkable customer service. Brian Hughes is a standout in this already elite crowd, a massage therapist at the Four-Star, Four-Diamond Spa at the Ritz-Carlton.
Originally hailing from Alaska, Brian began massage when he was only nine years old. Beginning his illustrious career by massaging family and friends, as there were no spas in his hometown. Upon receiving his first professional massage at the age of 27, Hughes was hooked. Attending Vegas' Utah School of Massage Therapy, students are required to complete 500 hours to receive certification; Hughes now has accrued over 900.

"Massage is something I've always loved and sometimes people get burned out on something they have passion for when they do it for a profession. I love it even more now," Hughes confesses. A massage therapist for over five years now, the national average career span in the field is only two, Hughes continues to expand his skills and talents.

Previously working at the Broadmoor for two years, one of only five Five-Star Spas in the United States, Brian moved to Denver to become a part of the Ritz team three years ago. Clients rave about his talents, his specialty being deep tissue massage, focusing on lower back, hip and pelvis. Also practicing cranial sacral therapy, Brian is a standout in his field.


Trained directly in Ashiatsu by renowned educationalist Ruthie Hardee, Brian continues to further his massage instruction which also includes Thai, now offered at the Ritz-Carlton Spa. With a wide variety and deep knowledge of his craft, clients come as far as other states for Brian's healing hands, with one traveling monthly all the way from Phoenix.

Ritz-Carlton is known for their personal touch. Hughes and the other therapists greet returning clients and remember what it was that they worked on in previous sessions. A comfortable and compassionate environment, the spa offers unique and personalized services rare to find. While speaking of rarity, Hughes also enjoys working alongside his sister Amanda, also from Alaska, at the Denver property.



"Working on 10,000 bodies so far in my career, you are always improving and always learning if you choose to. My understanding of massage therapy continues to evolve," said Hughes.

Brian's other interests include culinary arts and he hopes to one day open a retreat in the mountains, offering massage, yoga, home-cooked meals and relaxing accommodations.

Ritz-Carlton, Denver, and the Denver community, are lucky to have such a talented individual and compassionate soul in our fine city. Guests can book services with Brian at the Ritz-Carlton Spa or by calling 303.312.3800.

Ritz-Carlton, Denver
1881 Curtis Street
Denver, CO 80202
www.ritzcarlton.com

Via Examiner.com
Related Topics : Ritz-carlton, Denver, Massage Therapist, Luxury Spa, Luxury Travel
LET'S CONNECT LUXURY NEWS & MORE






Featured Luxury Hotels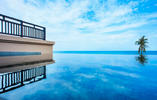 Koh Samui, Thailand
Vana Belle, Koh Samui
Tucked away in a secluded cove near the world famous white sands of Chaweng...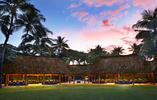 Nadi, Fiji
The Westin Denarau Island Resort & Spa, Fiji
Whether it's the private beach, the award winning Heavenly Spa by Westin, the...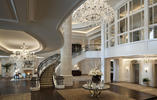 Atlanta, United States
The St. Regis Atlanta
Located in the exquisite enclave of Buckhead just a few miles from downtown...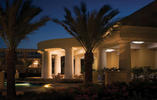 St. Maarten, Netherlands Antilles
The Westin Dawn Beach Resort and Spa, St. Maarten
The Westin Dawn Beach Resort & Spa, St. Maarten is an island treasure...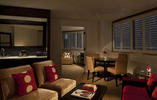 New Orleans, United States
W New Orleans
What's the word for W New Orleans? Spicy. Located just steps from the notorious...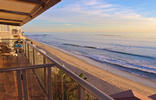 Laguna Beach, United States
The Retreat in Laguna
The Retreat in Laguna is where you can create your own personalized vacation...