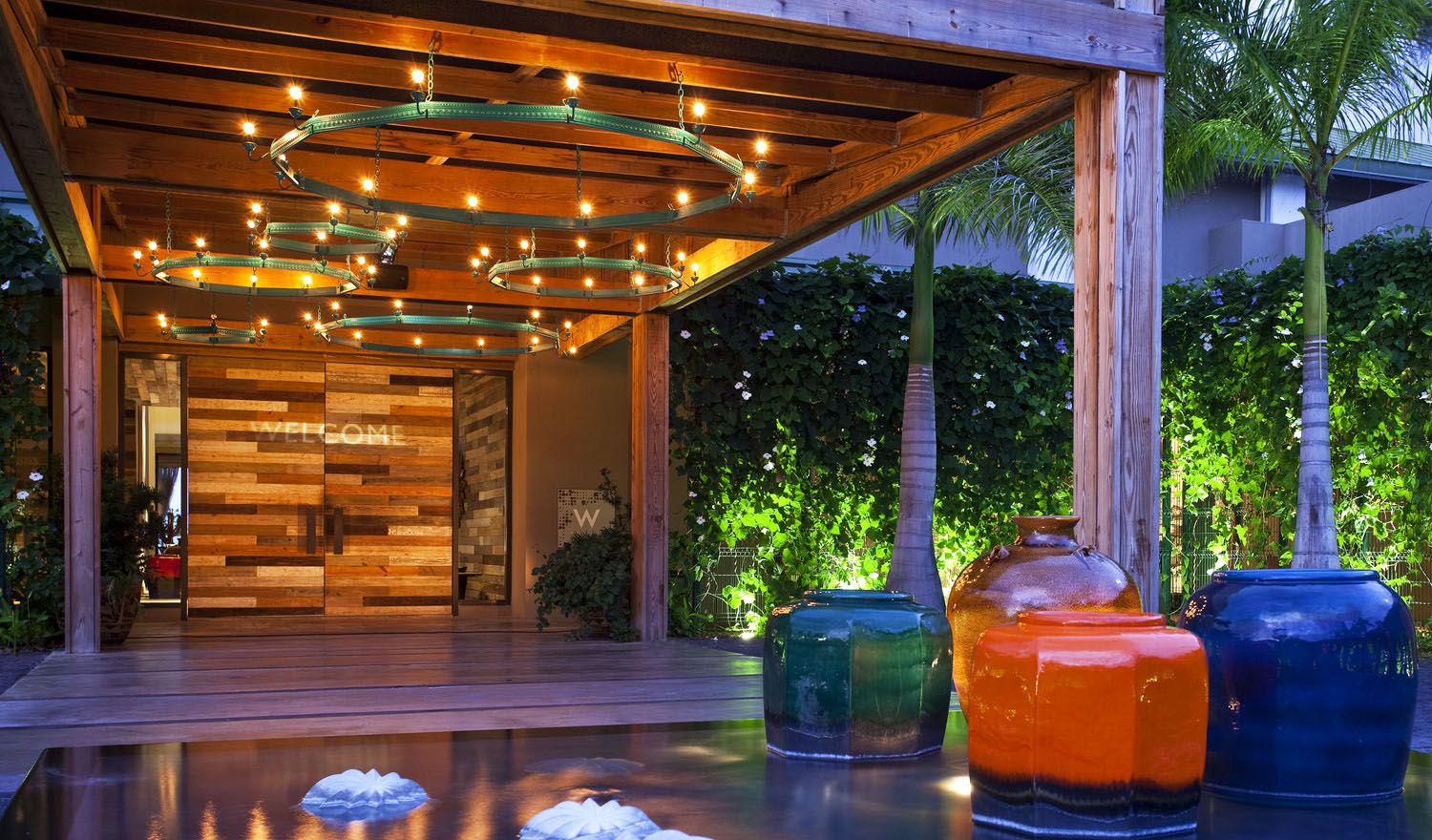 With so many ways to indulge at
W Retreat & Spa - Vieques Island
, why not go ahead and treat yourself to all this luxury hotel has to offer? Surrounded by unspoiled beaches and lush landscapes, guests can experience true island life and discover the rich Puerto Rican culture among the turquoise waters of the Caribbean Sea.
Click here to book W Retreat & Spa - Vieques Island
The miX at W Retreat & Spa – Vieques Island features dishes prepared on the spot and highlight only the essentials from land to sea. Flavors come alive with creative sauces, native ingredients and generous portions of fresh seafood. Nibble on tuna tartare before dinner, savor each bite of the roasted lobster au curry with coconut basmati rice and finish your meal with chocolate soufflé and cacao sorbet. Of course, don't forget to try one of the vintage Caribbean rum selections or premium wines from around the world.
Decompress at
AWAY Spa
at W Retreat & Spa - Vieques Island and shed your stress with the Spa's sensational spa services. Drawing inspiration from Zen designs as well as natural elements, the spa sets the vibe for a detoxifying yet reinvigorating experience. Treatments include the signature AWAY massage incorporating an aromatherapy facial compress and the latest massage techniques.
With the sun resting high above, take its lead and enjoy a day at the outdoor infinity-edge
WET® pool
. Lounge on deck chairs with gorgeous ocean views or socialize with other guests with the attentive staff ready to serve you. Need a cocktail or some snacks while you relax? The pool bar Feeling features light food and colorful cocktails by W mixologists. Guests can also reserve private cabanas fitted with plush signature W robes, slippers, flat screen TVs, DVD players, individually controlled sound, fresh fruit, beverages, chilled towels, sun care necessities, Whatever/Whenever® Service and high speed Internet access for the ultimate R&R.
As a guest of W Retreat & Spa - Vieques Island, you're invited to enjoy tropical weather and the many unspoiled beaches nearby. Orchid Beach, known for great snorkeling, is the Eastern most accessible beach in the National Wildlife Refuge. Or make your way to "Pata Prieta," also known as Secret Beach, where calm waters rest and secluded sands await.
W Retreat and Spa Vieques Island
State Road 200
KM 3.2 - HC1 Box 9368
Vieques, Puerto Rico 00785
800.736.4173
WVieques.com