Sara Cardoza View Profile

City Guide Editor | JustLuxe
Valle Nevado Resort Unveils First Ski Gondola in Chile
May. 16th, 2012 | Comments 0 | Make a Comment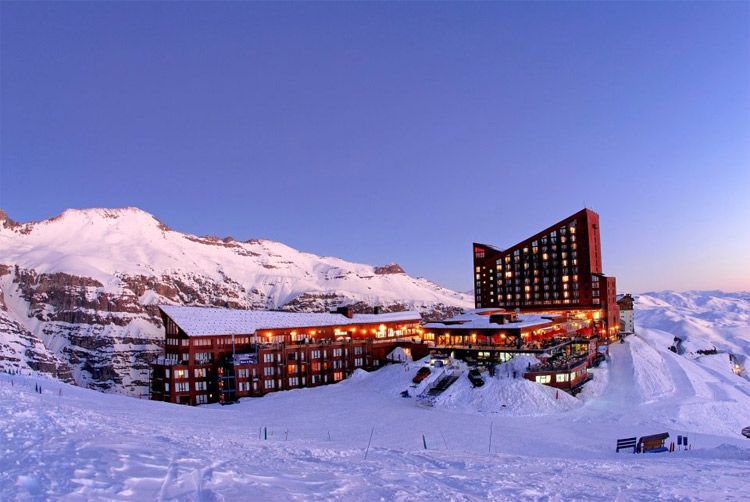 Photo Courtesy of Valle Nevado Ski Resort
Valle Nevado Ski Resort in Chile has consistently remained one of the
top getaways
for international skiing and snowboarding. Valle Nevado offers access to the largest skiable terrain in South America, providing more than 7,000 acres of terrain for novice, intermediate, and advanced skiers. The resort is excited to announce their expansion plans, which will provide visitors with access to the first ski gondola in the country. With the new addition, the resort will be apt to efficiently offer an ultra advanced way for skiers and non-skiers to traverse the mountain.

The gondola will feature 70, six-person cabins with the ability to move visitors very quickly from the base of Valle Nevado to the restaurant Bajo Zero, located in the center of the mountain. The gondola can move 2,000 passengers per hour and can travel nearly 25 feet per second. Other additions to Valle Nevado Ski Resort include expansion to Baja Zero and a new "Curva 17" parking lot and service center. The restaurant will include 3,000 square feet of outdoor dining space where visitors can indulge in a nice meal outside while enjoying views of the Andean mountains.

The Curva 17 parking lot and service center will feature a brand new parking structure that will accommodate 500 day visitors. In addition, the service center will be a one-stop-shop for ticket sales, equipment rental, class registration, as well as dining in a new resort restaurant. Valle Nevado is also excited to offer guests access to a new sports and entertainment center which will feature activities such as rock climbing, a skate pipe, and ping pong. Every Thursday the resort's new meeting hall at Hotel Tres Puntas will put on a live music and wine fest. With all of the new additions Valle Nevado is surely on its way to becoming one of the best luxury resorts .

The gondola, Curva 17 service center, and entertainment complex is part of a $150 million investment Valle Nevado has made towards further developing the resort into a fully comprehensive mountain village. To learn more visit ValleNevado.com.
You might like :
Luxury Hotels in South America
Featured Luxury Hotels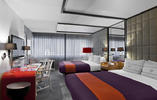 Atlanta, United States
W Atlanta - Buckhead
In the city's most becoming neighborhood comes its most welcoming hotel - the W...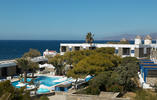 Mykonos, Greece
Mykonos Theoxenia Hotel
Mykonos Theoxenia hotel promises to make your stay a memorable, unique journey...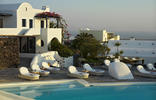 Santorini, Greece
Vedema Resort Santorini
Vedema Resort is the place where style, emotions, creativity and perfection...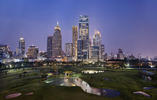 Bangkok, Thailand
The St. Regis Bangkok
Experience the splendor of Bangkok from a premier location along Rajadamri...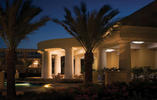 St. Maarten, Netherlands Antilles
The Westin Dawn Beach Resort and Spa, St. Maarten
The Westin Dawn Beach Resort & Spa, St. Maarten is an island treasure...

Madrid, Spain
The Westin Palace Madrid
Commissioned by King Alfonso XIII in 1912, the newly restored Westin Palace...