Lena Katz View Profile

Sr. Travel Correspondent | JustLuxe
Luxury Spa Treatments Take a Step Back in Time at AIRE Ancient Baths
Posted: Jun. 12th, 2012 | Comments 1 | Make a Comment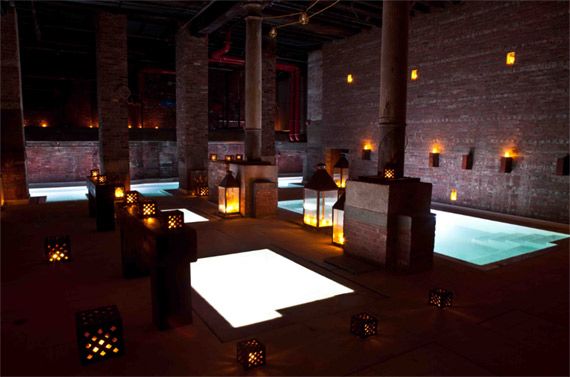 Photo Courtesy of AIRE Ancient Baths
One of the greatest lost rituals of ancient Greco-Roman times is returning to modern Western civilization—and what better place for it to make a North American debut than TriBeCa? New York has so much in common with ancient Rome: its commerce, corruption, culture, its citizens' overwhelming confidence that they comprise the very epicenter of the universe; and TriBeCa, a diverse and uber-buzzy little slice of Manhattan, is where you could picture the Caesars keeping an apartment right next to Robert DeNiro, were they alive and ruling empires today.

At newly opened AIRE Ancient Baths, Mr. DeNiro or the Caesars or any similar royalty will find an elegant, subterranean cocoon-like complex in which to relax, soak in a healing milk bath, enjoy a four-handed massage, and discuss plots for world conquest. It's a step 2,000 years back in time, when a privileged few turned bathing into a multi-hour ritual in a limited-access, ultra-luxurious and private environment.

The foyer/check-in area is outfitted with exotic Moroccan chandeliers and authentic 16th century Spanish accent pieces to add extra drama to the exposed brick and imposing columns of the original 1800s-era construction.

The main room is home to several thermal baths: hot, warm, icy-cold, salt and propeller jet bath. Design-wise, the baths combine the best of ancient and new: There's an underwater sound system, but floors are of fine Spanish marble. Other facilities include a hammam (Turkish-style steam room), and a "relaxation bench" that's actually a wide slab of warm marble. The space is lit only with tea candles and a few small lanterns. Vaguely North African-sounding music plays at a low volume. Were it not for the unisex policy and bathing suit requirement, one could fall fully into a timewarp fantasy.

Though AIRE occupies a 16,000-square-foot space, the maximum number of guests allowed at one time hovers around 30. Each guest books a two-hour time window, with the option to also book a massage for 15, 30 or 45 minutes.

Upstairs—and slated to open in July, 2012—is a small VIP area that will accommodate custom specialty baths in water blended with a choice of wine, olive oil, milk or cava. A half-hour soak will be followed by a 90-minute massage, and then a half-hour to relax in the main bath area. The VIP baths will welcome couples, by prearrangement of course.

Interestingly, this is the vision of a Spanish company, not an Italian one. Their first Ancient Bath was opened in Seville, in a 16th century palace. Additional European locations are in Barcelona and Almeria, Spain. Whether the New York location will institute a membership program at some point remains to be seen. For more information, visit AncientBathsNY.com.
You might like :
Best Luxury Spas
Related Topics : New York City, Luxury Spa, Spa Treatments, Tribeca, Luxury Travel
LET'S CONNECT LUXURY NEWS & MORE






Featured Luxury Hotels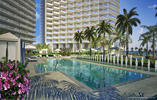 Bal Harbour, United States
The St. Regis Bal Harbour Resort
A new icon, The St. Regis Bal Harbour Resort, Miami Beach, has arrived. A...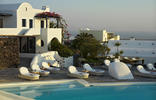 Santorini, Greece
Vedema Resort Santorini
Vedema Resort is the place where style, emotions, creativity and perfection...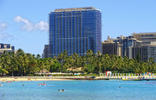 Waikiki, United States
Trump International Hotel Waikiki Beach Walk®
Trump International Hotel Waikiki Beach Walk®, one of the first ultra-luxury...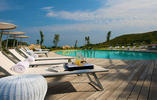 Porto Ercole, Italy
Argentario Resort Golf & Spa
Argentario Resort Golf & Spa, with golf course and wellness centre is in the...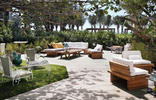 South Beach, United States
W South Beach
Glamour, location, style. Playful, energetic, whimsical. In a beachfront oasis...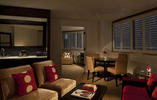 New Orleans, United States
W New Orleans
What's the word for W New Orleans? Spicy. Located just steps from the notorious...