Julie Hatfield View Profile

Freelance Travel Writer
Get Lost in the North Shore Lifestyle at Turtle Bay Resort
Posted: Dec. 6th, 2012 | Comments 0 | Make a Comment
Photo Courtesy of Turtle Bay Resort
It's hard to believe that the North Shore of Oahu and that Waikiki Beach are on the same island. Where crowds jam Waikiki Beach, the North Shore is a placid oasis of farms, mountains and beaches every bit as good—or better, for surfing at least—than those in the crowded Honolulu area.

By the same token, where high rises, big box stores and traffic jams signify Honolulu, the North Shore has restricted its building of hotels to just one: Turtle Bay Resort. Turtle Bay sits alone, majestically, on 840 acres of stables, riding paths, tennis courts, pools and coves both man-made and those formed by nature. The resort is located at the end of its own peninsula, totally isolated (save five swimming pools and a helicopter pad), and the architect of the main building cleverly positioned it so that both the back and the front, as well as every guest room inside, have waterfront views.

It's the waterfront that is the focus of Turtle Bay Resort. They have their own surfing school based in the hotel lobby, and at the end of a day surfing, guests can head into Surfer the Bar and participate in the Hawaiian tradition of "talk-story" to tell about their experience on the board. Behind the talk-story speaker will be videos of the best surfers in the world doing the impossible.

Turtle Bay is devoted to every water experience, from the biggest wave to the gentlest swimming pool. This year Turtle Bay hosted the first-ever Stand Up Paddle World Series, with a brutal 12-mile course through the waves that drew paddle boarders from all over the world. It considers the littlest water babies too, especially those toddler guests who like to play in a pool that's just 1 ? feet deep, complete with tiles on the bottom that depict colorful fish. These smallest guests can also head over to Shark's Cove and Turtle Bay, where there are no sharks, but plenty of sea turtles to observe.

They have always offered pony rides for children at Turtle Bay, and horseback riding on the beach for adults. Recently the resort has added even more family activities, including a guided fresh water fishing excursion, a guided tractor-pulled wagon tour of nearby Kahuku Farms, and what's called the Hawaiian Cultural Excursion—a 60-minute naturalist-led beach walk that explores Turtle Bay's majestic shoreline and its natural wonders, some of which are found no place else on earth.

Turtle Bay has two restaurants, Palm Terrace/Leonardo's and the more formal 21 Degrees North. At both, local foods from the 21 farms of the North Shore are featured, along with fresh seafood straight from North Shore's waters. Chef Conrad Aquino is a local boy (and also a certified pilot), whose signature dish is the Turtle Bay checkerboard cake with ganache and ground roasted chocolate covered coffee beans. It is as pretty as the whole resort. Having gone to a few luaus, we told Chef Aquino in all honesty that we are not enamored with the traditional Hawaiian dish called poi that always shows up at these food events. "We think poi tastes like asbestos," we admitted, and Aquino answered that "you have to put your mana (heart) into making poi." He has accomplished that with his poi vinaigrette with roasted pork salad and his pairing of poi with salted salmon, an elegant food combination.

Turtle Bay may also be the most romantic place in Hawaii. We certainly thought so when we saw a happy woman receive a diamond ring while seated on a blanket beside the hotel overlooking the sea. And if this couple returns someday with their children and grandchildren, they will probably echo what our four-year-old granddaughter said as she splashed in the toddler pool: "Grandma, I never want to leave this place!"
Read More on
TurtleBayResort.com
You might like :
Popular Family Vacation Ideas
Related Topics : Hawaii, Romantic Vacations, Family Friendly Hotels, Beach Vacations, Luxury Travel
LET'S CONNECT LUXURY NEWS & MORE






Featured Luxury Hotels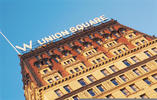 New York, United States
W New York - Union Square
Revel in the rhythm of W New York - Union Square, located in the 1911 beaux...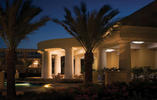 St. Maarten, Netherlands Antilles
The Westin Dawn Beach Resort and Spa, St. Maarten
The Westin Dawn Beach Resort & Spa, St. Maarten is an island treasure...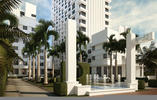 South Beach, United States
The James Royal Palm
Featured as one of Forbes Magazine's "top 10 most anticipated openings of...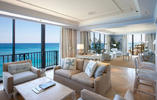 Palm Beach, United States
The Breakers Palm Beach
A spectacular resort destination on Florida's Atlantic coast, The Breakers Palm...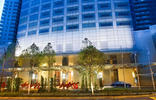 Singapore, Singapore
The St. Regis Singapore
Bask in the tropical summer at the heart of the shopping and embassy district...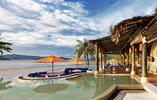 Phuket, Thailand
The Naka Island, a Luxury Collection Resort and Spa Phuket
Set on Naka Yai Island (Koh Naka Yai) in the southernmost province of Thailand,...