Sally Farris View Profile

Assistant Travel Editor | JustLuxe
Romantic Resort in Dominican Republic Where Nature Meets Modern Elegance
Dec. 7th, 2012 | Comments 0 | Make a Comment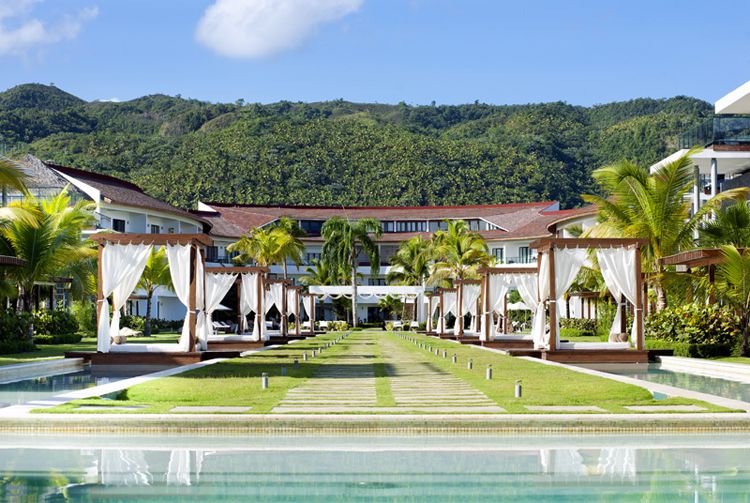 Photo Courtesy of Sublime Samana
Sublime Samana is a lovely seven-acre resort hidden in the tranquility of a hilly tropical jungle bordered by white sand beaches. Built around a series of canal pools, the property ensures that its guests feel they are one with the surrounding environment. Located on the northeast coast of the Dominican Republic, Sublime Samana boasts open-air spaces constructed using natural materials to further convince its temporary inhabitants of their harmonious existence.

The suites range from one to three bedrooms, all of which are outfitted with The White Company bathroom amenities, AC, satellite TVs, WiFi, full kitchens, along with floor-to-ceiling windows and private balconies to take in views of the Atlantic Ocean or the pool. Located centrally on the property, all the one bedroom suites feature a romantically plush king size bed for lazy mornings. And the bigger the suite, the more special amenities you get. The two bedroom suites include a balcony with a Jacuzzi. But if you are really looking to impress your friends or family, the top floor three-bedroom suites include a rooftop terrace with 360-degree views, a BBQ, and enough room to sleep six.

Aside from those extra offerings in the individual suites, all Sublime rooms are equipped with large closets (for the unnecessary plethora of shoes you'll bring on your weekend at the beach), standing showers, and a welcome basket of fruit and drinks. Also at your disposal is the 24-hour concierge, who can arrange an in-room spa and breakfast for you and even an in-room cooking class.

The resort also has a beach spa, made from local materials (who doesn't love sustainability?) and practically blending in with the natural environment. If you can find it despite the camouflage, you will be rewarded with treatments like the Purifying Rain Massage which utilizes natural elements to renew and refresh the body. The Energizing Blue Sea Ritual uses mint and four-hand massage to awaken the body's latent energy. After that potentially transcendental experience, guests are handed fresh, chilled coconut water, straight out of the husk to bring them back down to earth.

The Samana Peninsula has the usual resort activities available, including horseback riding on the beach, sailing or whale-watching, if you're hoping to catch a glimpse of Free Willy. If exploring the Caribbean culture is more your thing, Las Terrenas is only five minutes away. It is a quaint fishing town that offers you a taste of local life.

Las Terrenas is not just an interesting local spot to visit; it is also where the resort restaurant purchases its fresh fish. Chef Cristian Baez specializes in putting a Dominican spin on traditional Mediterranean cuisine. He uses fresh local ingredients and changes the menu every week, not only to keep you on your toes, but also to highlight the freshest catch of the day. Lunch is served in the open-air Beachside Grill, which promises to cool you off with "frozen tropical concoctions" after a long day in the sun. The resort's formal Bistro offers breakfast and dinner in a sunlit restaurant, complete with an open terrace. And attached to that full-service restaurant is the Bistro Lounge, which is for telling fish tales over frilly cocktails.
Read More on
SublimeSamana.com
You might like :
Romantic Vacation Ideas
Featured Luxury Hotels

Madrid, Spain
The Westin Palace Madrid
Commissioned by King Alfonso XIII in 1912, the newly restored Westin Palace...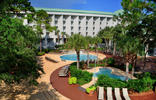 Hilton Head, United States
The Westin Hilton Head Island Resort & Spa
Nestled amid lush landscaping along a pristine stretch of white-sand beach, The...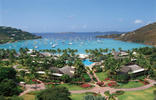 St. John, U.S. Virgin Islands
The Westin St. John Resort and Villas
Pure relaxation awaits you at The Westin St. John Resort & Villas, a refreshing...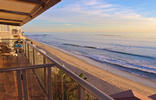 Laguna Beach, United States
The Retreat in Laguna
The Retreat in Laguna is where you can create your own personalized vacation...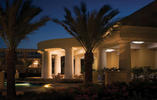 St. Maarten, Netherlands Antilles
The Westin Dawn Beach Resort and Spa, St. Maarten
The Westin Dawn Beach Resort & Spa, St. Maarten is an island treasure...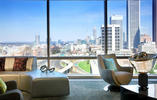 Atlanta, United States
W Atlanta - Downtown
Contemporary sophistication is all yours at this savvy southern W Atlanta...