Cynthia Dial View Profile

Freelance Travel Journalist | Travel Writing by Cynthia Dial
Adventure Travel Into Grizzly Bear Territory: Sonora Resort Canada
Jan. 30th, 2013 | Comments 1 | Make a Comment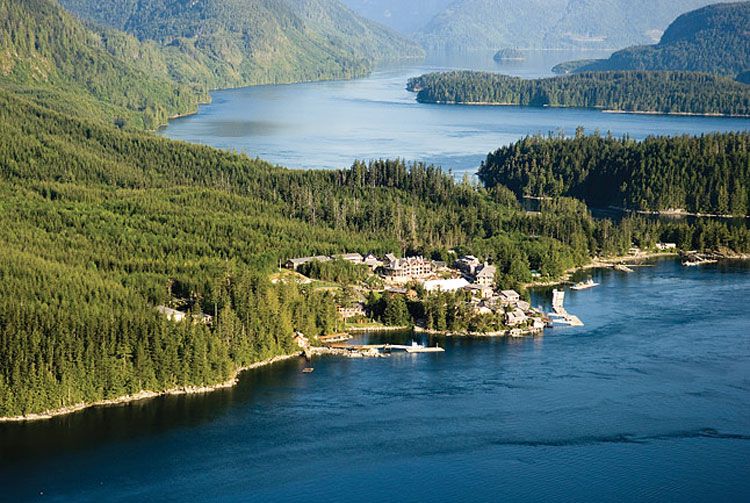 Photo Credit: Cynthia Dial/Sonora Resort
Even my arrival was exclusive. Less than an hour after jetting into Vancouver's International Airport, I was helicopter-bound for Relais & Chateaux's all-inclusive Sonora Resort. Located on one of British Columbia's outer islands, there's no highway, no railroad, and no ferry service, so guests come by float plane or helicopter to the eponymous
luxury resort
.
After flying along Canada's pristine coastline for a short time, we hovered above our digs before touching down on the property's helipad. From that moment, it was a matter of one-of-a-kind choices, all detailed during the private check-in and an accompanying wine and cheese welcome.
Cynthia Dial


"You just missed the orcas," we were told when we ventured onto the multi-tiered deck overlooking Desolation Sound—just off the window-lined, polished-wood lounge and dining area. Not to despair, this rural resort's offerings are replete with wilderness wonders—from wildlife photo ops (conducted at prime times) and eco-guided boat tours (equipped with personal headphones and with frequent dolphin, porpoise, and eagle sightings)—to fishing expeditions (known for salmon-stuffed waters) and grizzly bear tours (participants can see the grizzlies in their home territory from custom designed 10-foot high viewing stands, thanks to the property's relationship with Homalco First Nations). As Sonora Resort promises, "Connection to nature is not just a theme here, it's the guiding principle."
Cynthia Dial


Perhaps one of the best spots to observe the nearby swirling waterway (the world's fastest coastal rapids) is from the Island Current Spa's outdoor mineral pools during a therapeutic soak. This pamper emporium is enhanced with its own signature scent, a fireplace-adorned couples room, and specialized treatments such as the Canadian balsam oil deep tissue massage. Another vantage view is from Sea Lion Point—a short hike from our lodge—where we were mesmerized by sea lions feasting upon the water's bountiful salmon buffet.

Each of the 11 lodges is uniquely themed (for example Arbutus is alpine wilderness-inspired and Coho has a West Coast wilderness motif) and rooms are loaded with perks. Among the amenities were a goose down duvet, binoculars for the made-in-Canada view, and a loaded mini-frig whose sign read, "Healthy and unhealthy snacks complimentary." Note: Also complimentary are phone calls anywhere (yes, in the world).
Cynthia Dial


Chef Terry Pichor pulls off a nightly culinary coup with his five course tasting menu—allow two delicious hours and be prepared to be impressed. Here's a sample of my meal: spot prawn with Serrano ham, roasted quail with wild honey and coriander glaze, and sweet corn ice cream (all paired with wines, of course). Chef Pichor also conducts cooking classes alongside Pastry Chef Nikki Neff who taught us the art of macaroons. Tip: Add salt to every pastry; we used vanilla salt.

Rounding out the activities are a 12-seat movie theater with a collection of 350 movies and two full-size golf simulators which transport guests to big-time courses, though my goal to play St. Andrews remained unfulfilled (too busy, too many options).
Cynthia Dial


Far from standard in-the-wild digs, this is luxury at its finest; a fact underscored by the portfolios of the neighbors—auction guru Dave Ritchie and billionaire Dennis Washington, whose summer homes are on nearby Stuart Island. Owned by Brandt Louie, the billionaire head of London Drugs, Sonora Resort blends nicely into these exclusive environs.



Operating seasonally (typically from the end of April through mid-October), Sonora Resort is in sync with its island location. In truth, it isn't that different from other island getaways: the water just more dramatic, the mountain terrain shades greener, and the wildlife population densely abundant. The natural intimacy offered by Sonora Island is only part of Canada's allure as a luxury vacation destination; in contrast, a vibrant cosmopolitan atmosphere can be found in Vancouver at the exclusive Fairmont Pacific Rim.
Read More on
SonoraResort.com
You might like :
Where to Stay in Vancouver
Featured Luxury Hotels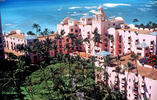 Waikiki, United States
The Royal Hawaiian, a Luxury Collection Resort
Welcome to The Royal Hawaiian, a Luxury Collection Resort, affectionately known...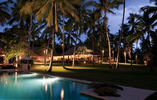 Bali, Indonesia
Alila Manggis
One of Bali's best kept secrets, Alila Manggis is a secluded, stylish seaside...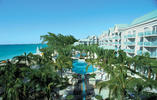 Grand Cayman, Cayman Islands
The Westin Grand Cayman Seven Mile Beach Resort
Fronting the famous Seven Mile Beach, The Westin Grand Cayman Seven Mile...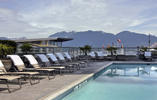 Vancouver, Canada
Fairmont Waterfront
The Fairmont Waterfront Hotel, Vancouver showcases the best of Vancouver....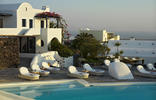 Santorini, Greece
Vedema Resort Santorini
Vedema Resort is the place where style, emotions, creativity and perfection...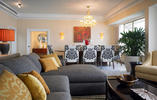 Kauai, United States
The St. Regis Princeville Resort
The St. Regis Princeville Resort marks the legendary brand's first resort in...