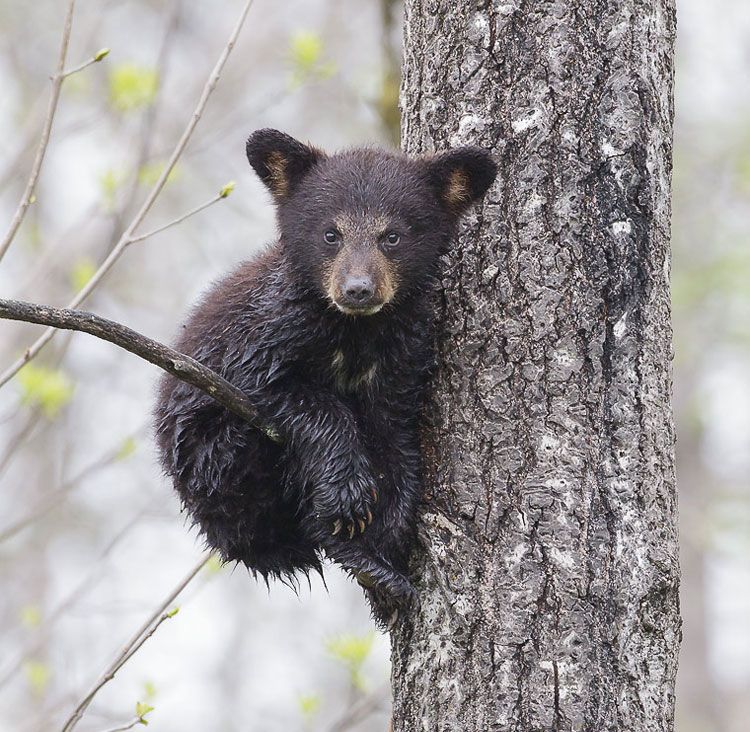 Photo Credit: Charles Glatzer
What weighs up to 800 pounds, grows up to seven feet tall and is extremely photogenic? The Grizzly Bear, of course! And eight lucky people (or unlucky depending on how you see it) will get the chance to be up close and personal with them as part of the Grizzly Bear Viewing Photography Workshop at Tweedsmuir Park Lodge in British Columbia, Canada. Better yet, acclaimed wildlife photographer Charles Glatzer will be leading the way through the Bella Coola region's glaciers, mountains and forests to get the perfect shot in their natural habitat.
Photo Credit: Charles Glatzer

Catching a glimpse, and snapshot, of these beautiful creatures is rather easy come fall. As soon as the salmon return from the ocean to reproduce, the bears come out in large numbers to get their fill of fish before hibernating for the winter. From September 26 to October 2, 2013, Glatzer will teach the small group of nature and photography enthusiasts how to track down the bears from claw marks to footprints, with hands-on instruction from the 30-year veteran. He has led over 50 bear photography workshops and various other wildlife seminars around the world, with his images landing in National Geographic, Smithsonian, and Travel & Leisure.
Photo Courtesy of Tweedsmuir Park Lodge

Guests will be staying at Tweedsmuir Park Lodge's chalets along the Atnarko River, surrounded by 60 acres of land with Douglas fir, cedars, the Coast Mountains, and Chilcotin Plateau setting the scene for an epic wilderness adventure. Being at the edge of British Columbia's largest protected provincial park, the Lodge has been executing sustainability initiatives long before they were common practice. Visitors receive refillable bottles of pure mountain water, biodegradable cleaning products, and help the staff and parks keep track of native animals.
Photo Credit: Charles Glatzer

The weeklong Grizzly Bear Viewing Photography Workshop starts at $6,495CAD and includes chalet accommodations, round trip flights between Vancouver and Bella Coola, airport transfers, meals and drinks at the lodge, and of course, photo instruction and guided tours with Glatzer. Professional and amateur photographers alike are welcome to take part and are sure to capture memories to last a lifetime...if they can bear the danger.