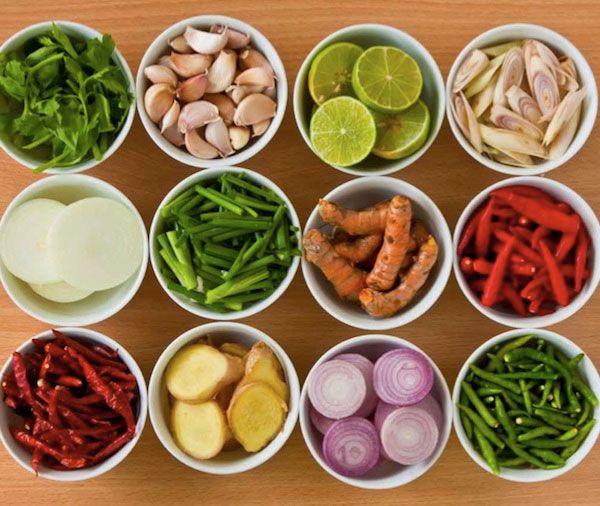 Photos Courtesy of Phulay Bay, a Ritz-Carlton Reserve
You probably didn't know you needed a spice expert while vacationing in Thailand, but with so many different Thai flavors to experience,
Phulay Bay, a Ritz-Carlton Reserve
in Krabi has made them more accessible to travelers with the world's first Spice Concierge. Through refreshing cocktails, exclusive spa treatments from the internationally renowned ESPA and resort-wide programs, the Thai spice expert will give guests a chance to taste unique flavors and explore the health benefits of the featured monthly spice.
Along with the tastings, those participating will learn about the origins of the spice, its importance in Thai culture and how they can use it when back at home. To enhance guest experience, the exclusive program will offer complimentary spice-infused welcome drinks throughout the resort's six restaurants and the Arrival Pavilion. To beat the heat, the hotel will provide spice-scented cool down hand towels as well as refreshing poolside spice-infused beverages (alcoholic and non-alcoholic). Daily afternoon spice demonstrations led by Phulay Bay's Spice Concierge will be available before a signature spiced evening turndown service with cookies baked by the resort's Thai pastry chef.
Blending the health benefits of spices and the soothing methods of the renowned ESPA spa, the concierge program has created spice-infused scrub treatments to relax and rejuvenate guests. As the first destination spa in Thailand, ESPA is regarded as one of the top luxury spas in the city and utilizes ancient and modern therapies. At the spa, a number of relaxing options are available including a vitality pool, wellness studio, and spa café offering local vegetables, fresh juices, fruits and herbal teas.

Spice packets distributed to guests following the daily presentations will also allow participants to take a taste of Thailand home to their own kitchens. Each packet will include a sample of the Thai spice and a native recipe.
When not enjoying the various flavors and treats provided by Phulay Bay, travelers will be able to unwind in the spacious villa accommodations which include enormous indoor baths, spacious walk-ins and some with private plunge pools. Around the property, an infinity pool, fitness center, yoga and Pilates Studio and resort activities will ensure there's never a dull moment. Outdoors, stunning beaches, coral reefs, waterfalls, islands and caves can be explored easily as many of Thailand's natural destinations are close by.