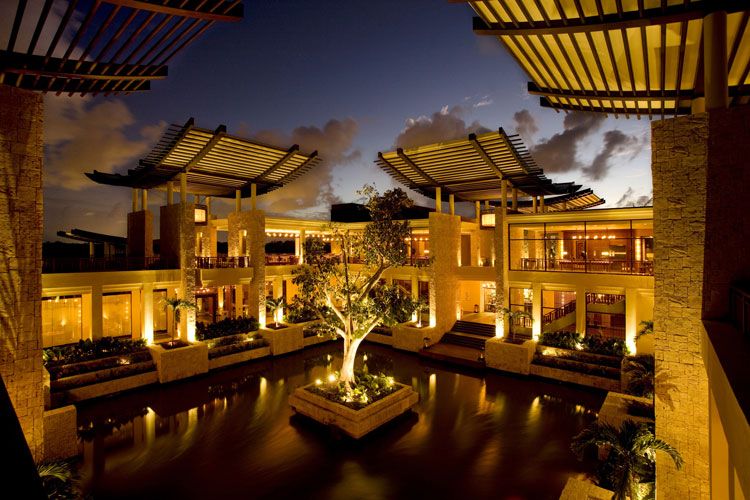 Photo Courtesy of Banyan Tree Myakoba
Let's face it, we've all been there; while on vacation we've zoomed in on an exotic flower with our digital SLR's and blurred the background to create (what we consider) an artistic effect. As impressive as the image is, there is still much to be learned about taking truly striking photographs of wildlife.
In an effort to help their guests return home with the best pictures possible, Banyan Tree Mayakoba is offering guests the opportunity to study with renowned conservationist and long-time member of the National Geographic team, Mr. Winter, while staying at the resort. Teaching his top techniques and tips for capturing during The Wildlife Photo Master Class, Winter will help guests discover the destination's stunning flora and fauna.
Winter has been fortunate to travel the world with National Geographic Magazine since 1991 and has been carrying around a camera since his seventh birthday. His love of people, cultures and wildlife has brought him into a career that he hopes will give people a reason to care about those same values. Today, as Director of Media for Panthera, an organization whose mission it is to save the world's 36 cat species, Winter is also working to ensure those cats have a future.
The package starts at $1,599 USD per night and includes a number of activities along with the class. Guests will be treated to a guided boat tour by National Geographic and other photographers through the exotic mangroves of Mayakoba.
Along with a chance to capture the wildlife on Mayakoba's Nature Trail and waterways, lectures and conferences will be taught by the same professionals. Staying in a Sanctuary Pool Villa, guests will also receive daily breakfast for two at Oriente, one complimentary lunch at Sands for two, and one gratis dinner at Saffron for two.