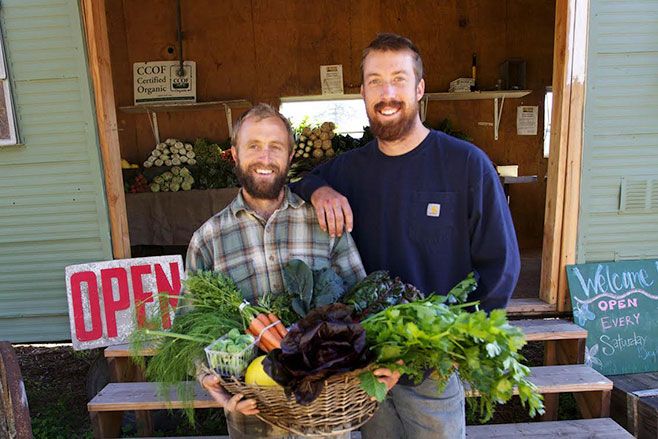 Photo Courtesy of Bacara Resort & Spa
Although there are many ways to enjoy a Santa Barbara getaway, none may be more deliciously educational than the annual Santa Barbara Food & Wine Weekend, which was held at the Bacara Resort & Spa from June 6 to 8. Dedicated to the memory of longtime resident Julia Child, the weekend celebrates all that is local through a series of tasting events and seminars which introduce the public to the array of products, purveyors, chefs, and producers of outstanding nibbles and sips.
Photo Courtesy of Bacara Resort & Spa
This year's opening event introduced participants to the mastery of Bacara's own Executive Chef David Reardon. Chef Reardon and his culinary team paired delectable preparations of seared scallops, polenta, beef and lamb with the finest wines from The Santa Barbara Vintner's Association. Each event of the weekend was thoughtfully limited in size to allow for ease of access and relaxed conversation among the purveyors and guests; a welcomed change from many other such other affairs where overcrowding is the norm.
Photo Credit: Michael Reiss
The second day offered an abundance and variety of seminars and tastings aimed to deepen the understanding and appreciation of the region's bounty and commitment to offer locally-sourced, world-class products. The olive oil and vinegar seminar was led by Santa Barbara's most awarded EVOO producer, Theodora Stephan, founder of Global Gardens. This seminar included not only a thoughtfully-executed tasting, but also a well-researched discussion of the nutritional and health benefits of the products.
Photo Credit: Michael Reiss
The pinot noir and cheese-pairing seminar, conducted in the Foley Wine Tasting Room on property, allowed participants to compare and contrast the flavor profiles that make this combination of food and wine a match made in heaven. A Santa-Maria-style BBQ Lunch by The Hitching Post Restaurant was prepared by Frank Ostini and his team. During the seminar Frank answered questions and revealed his secrets for successful grilling. Additional seminars included an artisan bread making demonstration, secrets of impressive cocktail making, farm-to-bar mixology, and an introduction to the ins and outs of locally sourced sea urchin—descriptively referred to as "California Gold" for its ideal color.
Photo Courtesy of Bacara Resort & Spa
The final event, "The Neighborhood Tasting," provided a convenient tasting trip to some of the region's most talked about eateries in the courtyard of the property. Here, among the olive trees, were more than 30 restaurant samples which also included produce and artisan offerings. This final event included live music and locally-crafted microbrews, and made the culmination of this first annual Santa Barbara Food & Wine Weekend an easy 10 on the Richter scale of must-attend food events.
What better way to welcome summer than a trip to Bacara Resort for their annual Santa Barbara Food & Wine Weekend. Mark your calendars now for next year!