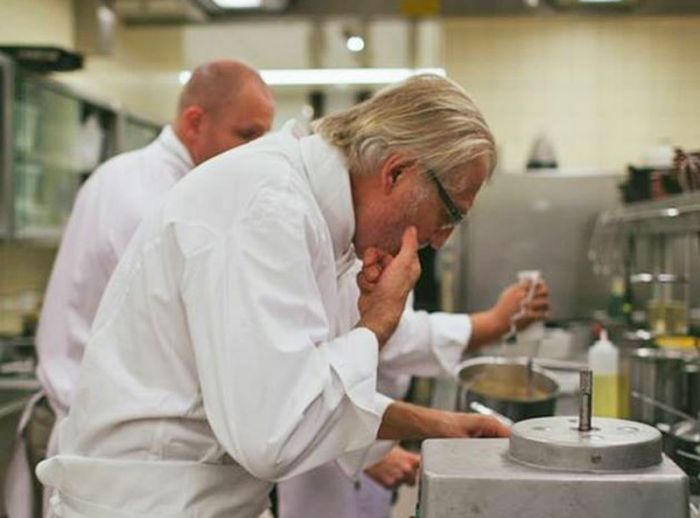 Photos Courtesy of Waldorf Astoria Hotels & Resorts
Recently, Waldorf Astoria Hotels & Resorts launched a new global gastronomy-focused program in partnership with world-renowned culinary arts organizations such as the James Beard Foundation to reinforce the brand's commitment to culinary excellence and create a platform for rising star chefs.
The event allows emerging JBF Rising Star Semi-Finalist chefs to work closely with prominent Michelin-starred Waldorf Astoria chefs. There will be five chef experiences at Waldorf Astoria Berlin, Rome Cavalieri, Waldorf Astoria Edinburgh – The Caledonian, La Quinta Resort & Club and Waldorf Astoria Shanghai on the Bund.
Being no stranger to culinary innovation, the brand has a heritage of creating timeless dishes such as eggs Benedict, the Waldorf salad, Thousand Island dressing and red velvet cake (yum!), all of which were born at the Waldorf Astoria New York. The chef duos will be tasked with making the next iconic dish as decided upon by a panel of culinary influencers in February 2015 at the Waldorf Astoria New York.
To get things started, each JBF chef will make their way to their chosen property for the week, visit local markets, restaurants, and hidden hotspots, and will work with a Waldorf Astoria Master Chef to create their recipe. When the week ends, each participant will have to submit their creation. Come February, the chefs will prepare their masterpieces for the judges and the winning dish will be the menus of Waldorf Astoria's 28 hotels and resorts worldwide.
Coming up from November 30 through December 7, Waldorf Astoria Master Chef Jan van Dyk and JBF Chef Marjorie Meek Bradley of Ripple and Roofer's Union (Washington, D.C.) will take up residence at the Waldorf Astoria Shanghai on the Bund. Chef Van Dyk has over 20 years of experience in modern French cuisine and gastronomy to the table while Chef Bradley has worked for renowned Chef Thomas Keller at Per Se in NYC and Bouchon in Yountville, CA (a one Michelin Star restaurant).
You can follow their journeys via the brand's Facebook, Twitter and Instagram accounts. Including photographs and blog posts, the contest will end with a user-generated sweepstakes. So be sure to keep an eye for more details. Good luck, chefs!