Photos & Video Credit: Monart
Guests in white terry cloth robes stroll through a fairytale-like setting of flowering gardens, a waterfall, and a picturesque pond. These ghostlike figures have come from afar for physical healing and a mental adjustment. They've come to The Monart, Ireland's only destination spa with five star accommodations and an exceptional dining experience; a place that has also earned the distinction as one of the top two spa retreats in the world by Condé Nast Traveler.
The resort is set on an 120-acre estate located two hours south of Dublin. Once through the gated driveway you'll come upon the manor house which was built in 1730 by King George the 1st, for his financier. The grand colonial style property has been meticulously restored with period antiques and a lovely library and drawing room. Through the mansion and a glass corridor, the space opens to unveil an ultra-modern resort. Throughout the property there are lovely contemporary furnishings, modern artwork and thought-provoking sculptures.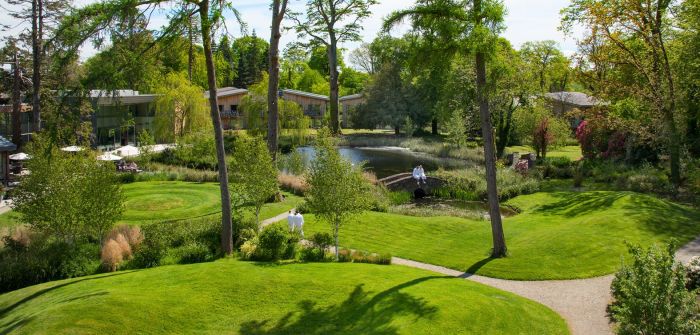 Out of doors the scenery is captivating as well with a lovely pond with mallard ducks waddling around and an occasional rabbit scampering across the grass. There are charming walking paths where couples hold hands and stroll over the arched stone bridge, babbling waterfalls and past wild flowers bursting with colors.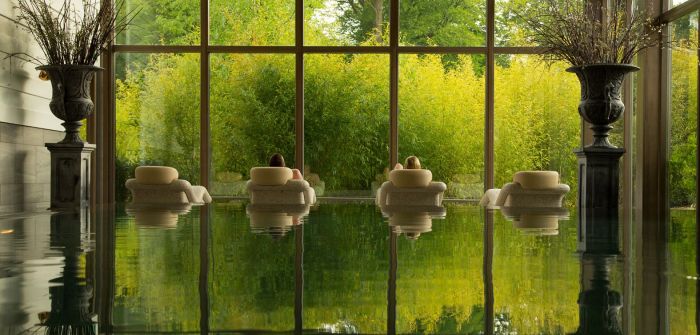 This is an adults-only spa so there are no children there to disturb the peaceful setting. There is a no cell phone policy and there is no internet in the rooms. The idea is to disconnect from what brings you stress.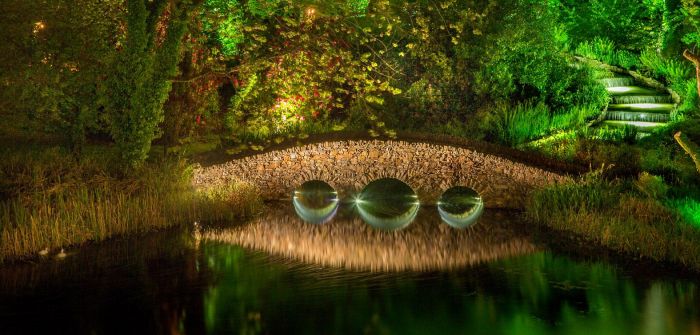 Monart is first and foremost a spa created for to enhance the health and well-being of its guests. Fun fact: the word spa is an acronym for Solis Por Aqua (Latin: Health through water) and water is at the center of the Monart Spa experience. The thermal area of the spa is unlike any other with nine thermal rooms that use heating, cooling and bathing to cleanse, relax, and rejuvenate the body. There's an Aromatic Steam room with eucalyptus vapor, Hydro Pool with water jets to massage the body, salt grotto, steam and dry sauna and a pool. There's also an Infrared Pro which a sauna room using infrared light to heat and penetrate deep to reduce muscle tension along the spine.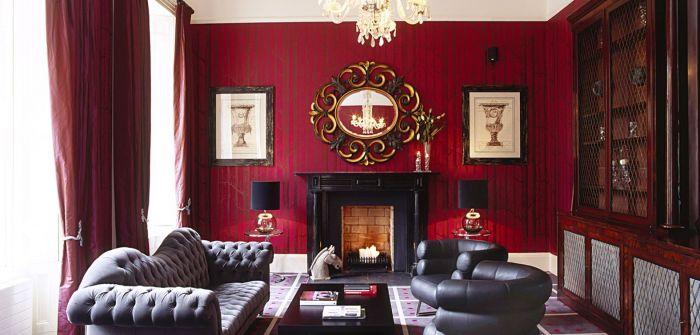 In a separate area there is a traditional Swedish log cabin sauna, heated to 150 degrees Fahrenheit. After 15 minutes guests go outside for a wooden bucket shower of freezing cold water—a real wake up and ultra-invigoration of the body.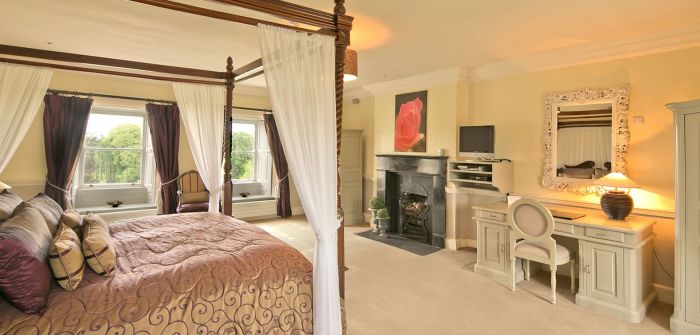 Beyond the thermal facilities, there's a comprehensive menu of spa services from massages, wraps, facials and beauty treatments. One must-have treatment is the anti-ageing facial. The treatment begins using their main spa product, Pevonia, to treat deep into the skin and remove years of aging and skin damage. After analysis of the skin, the therapist applies the Pevonia stem cells photo elite plant serum and other Pevonia products to cleanse, peel, and rejuvenate deep into the skin layers. After the treatment, the skin feels renewed and looks fresh, de-blemished and less wrinkled.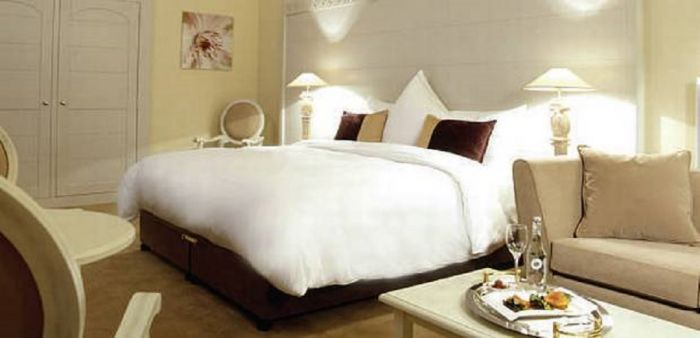 From there, guests receive a full body Swedish massage penetrating deep into sore muscles, removing knotted and tense muscles and squeezing away deep down stress and tension. The treatment is two hours of pure bliss and relaxation. After, guest will surely want to go to the quiet room for further relaxation and perhaps a short snooze.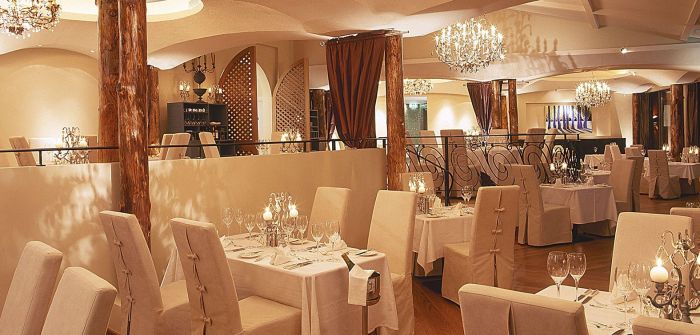 The accommodations are exquisite as well with all you will need to enjoy a few days or weeks. The rooms are spacious with sitting area and desk, comfy bed. The bathrooms are good sized as well with separate bath and shower. Each of the rooms also has a balcony or patio for taking in the natural beauty of the outdoors. For those in search of more lavish accommodation, there are two suites in the Georgian House with a separate sitting area, period furniture, and four poster beds.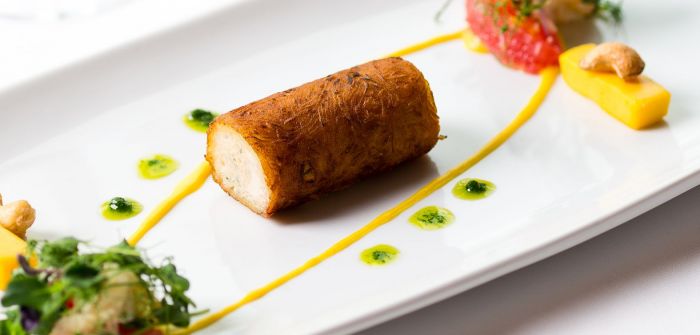 Another reason for the flood of industry accolades is the dining experience at Monart which enjoys a perennial position in the Michelin Guide. What they've been able to do is to create an interesting menu of gourmet cuisine from locally sourced products that just happens to be good for you. Guests also may choose to have a lunch or early dinner at the Spa restaurant or a fine and proper high tea with gourmet sandwiches and treats in the estate building library.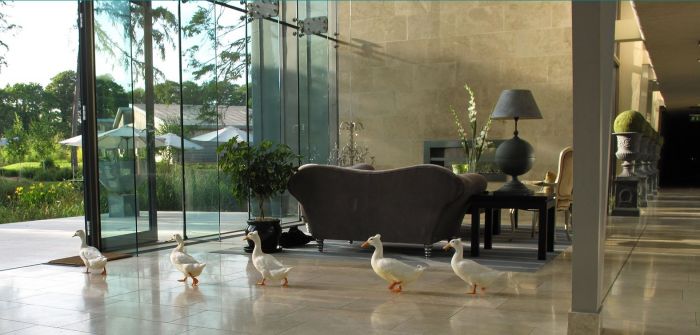 The Monart guest often come for their honeymoon, couples celebrating a special occasion or to reconnect, or groups of friends on a spa retreat. It's also a fantastic place for a mother daughter getaway or the ultimate girlfriends' weekend.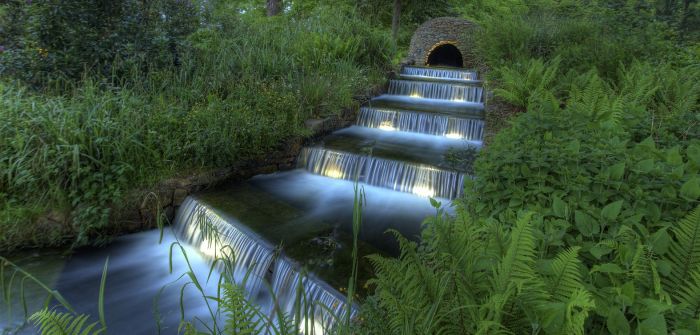 Many times when we travel, the resort is the place we go as a base to check out the area and to come back to. In this case, the Monart is the destination and there's no need for an excursions desk or even a concierge. Take my advice, don't go anywhere just stay there. Everything you need is right there and you'll get all you need and more during your stay at the Monart Resort and Spa.