(credit: Salish Lodge & Spa)
Nestled in the foothills of the Cascade Mountains overlooking the 268-foot Snoqualmie Falls in Washington state, Salish Lodge & Spa is a luxury hotel set in an iconic setting just 30 miles east of Seattle and within 40 minutes of the Seattle-Tacoma International Airport. recognized as one of the Top 20 Hotels in the Pacific Northwest on Condé Nast Traveler's annual Readers' Choice Survey for the 5th year in a row, each of its 84 guest rooms, including four suites, has a wood-burning fireplace, two-person whirlpool tub, goose-down comforter, feather bed and balcony or window seat.
Engrained in Snoqualmie history, the Snoqualmie Falls Lodge, began as an eight-room inn built in 1916 as a rest stop for the traveler. Since then it became famous for its Farm Breakfast and has gone several major renovations. In 1988 the building was completely remodeled and reopened as the Salish Lodge and is owned by the Muckleshoot Indian Tribe. At the end of last year, the iconic Pacific Northwest lodge also announced a two-phase $12 million project to renovate each of its guestrooms, the largest the property has seen since 1988. With the first stage completed in January and the second anticipated for late Spring, the lodge is excited to bring new features and luxury amenities inspired by the lodge's distinctive heritage to its guests.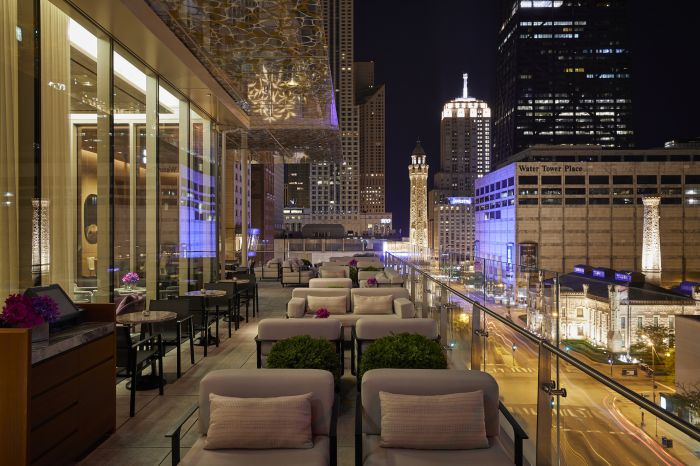 River View King, Signature Guestroom (credit: Salish Lodge & Spa)
Relax in the calm contemplative environment of the Pacific Northwest in either their Classic, Deluxe or River View Room or indulge in the One Bedroom River Suite and choose from their pillow menu with a choice of six different types of pillows. The bedroom of the suite features a king bed and view of Snoqualmie River, the historic hydroelectric power plant and canyon below the falls and amenities include a pull-out sofa couch, dining table with seating for eight, as well as an LG Plasma 50' TV, Bose surround-sound system and hardwood floors. To add a little flair to your stay, they offer guests seven types of customized stays from wine and cheese pairings to a bottle of Salish Lodge & Spa Sparkling Brut, votive candles and rose petals upon arrival. For those wanting to spice up their stay, their Romance Concierge, relationship expert Dr. Pepper Schwartz, is available to assist guests in dreaming up unique and memorable romantic interludes that take full advantage of Salish Lodge & Spa magic.
Perfect for any season, activities around the lodge are bountiful from hikes, mountain biking, ski and snowshoeing and more. Visit the awe-inspiring Snoqualmie Falls, one of the most visited tourist destinations in the state of Washington; head over to the DirtFish Rally School for an action-packed driving experience; plan a horseback adventure with Equine Escapes in the Cascade Foothills; or enjoy exclusive access to The Club at Snoqualmie Ridge - one of Washington State's top rated private golf courses and the only Jack Nicklaus Signature Course in Washington.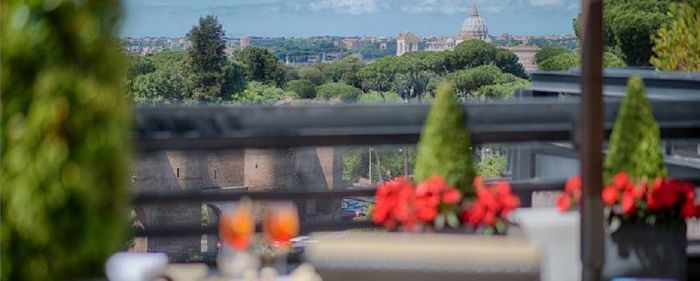 Spa at Salish Lodge (credit: Salish Lodge & Spa)
After a day out exploring the Pacific Northwest, book a treatment at the award-winning Spa at Salish Lodge and enjoy all elements of the spa for two hours before or after your treatment. From signature Salish treatments like the Éminence Essential Facial and Tranquility Massage, they offer a full selection of spa treatments including massages, facials, body treatments, couple's treatments, maternity safe treatments and much more.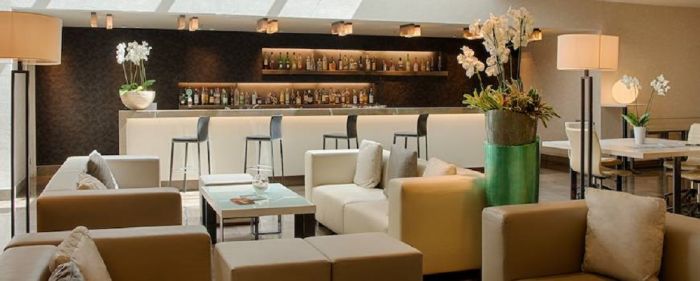 The Dining Room (credit: Salish Lodge & Spa)
The lodge also offers three unique dining experiences bringing the fresh, vibrant seasonal ingredients of Northwest cuisines front and center. With outstanding views of the Falls and Snoqualmie River, The Dining Room at Salish Lodge & Spa serves breakfast and brunch with their famous steel-cut oats and the iconic Honey from Heaven™ service and turns into a magical backdrop for dinner with creations using first-of-the-season locally sourced ingredients. Featuring a stone hearth pizza oven, The Attic is a casual and comfortable spot to grab hand-crafted pizzas and sandwiches along with craft cocktails and an incomparable view of the Snoqualmie Falls. The heart and soul of the Salish Lodge kitchen are Chef's Studio, a place defined by a passion for food where guests are invited for a unique interactive learning experience. From happy hours and classes to special dinners and private dining experiences, Chef's Studio will open your eyes to the freshness of the local seasonal ingredients and satiate your hunger in every which way.