James Rothaar View Profile

Senior Staff Writer | JustLuxe
Misool Eco Resort: Best Diving Resort in South East Asia
Posted: Apr. 22nd, 2010 | Comments 1 | Make a Comment

Luxury Resorts:
This is among the best places in the world for snorkeling and diving. Behold, the enchanting Misool Eco Resort, which is located on a private island in Southern Raja Ampat. This eco-friendly resort is as secluded and exotic as it is ecologically sound and luxurious.
The privately owned island of Batbitim is surrounded by 400 kilometers of sea that is an enforced no-take zone. The entire resort is made from island driftwood. There are eight aboveground suites that stand on stilts above the tranquil waters.
Visitors range from savvy island-hopping millionaires to researchers to explorers to diving and snorkeling lovers. The clear waters of Raja Ampat offer a water world that is an oasis of vibrant faun and fauna as well as colorful coral reefs, clear waters, and powdery white sand beaches.

Getting to Batbitim is also somewhat of an adventure. The trip from the airport in Sorong involves a ride on a speedboat. The resort's owners recommend a specific travel itinerary to ensure a smooth arrival.

Notable: Many of Raja Ampat's finest dive sites, such as the Manta Cleaning Station, Boo, Fiabacet, Gorgonian Passage, and Yillet are within the no-take zone around Batbitim. See all Luxury Hotels in Asia
Related Topics : Asia, Eco-friendly, Luxury Travel
LET'S CONNECT LUXURY NEWS & MORE






Featured Luxury Hotels

Scottsdale, United States
The Westin Kierland Resort and Spa
At The Westin Kierland Resort & Spa, enjoy the essence of Arizona from the...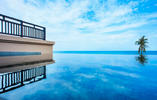 Koh Samui, Thailand
Vana Belle, Koh Samui
Tucked away in a secluded cove near the world famous white sands of Chaweng...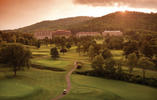 Asheville, United States
The Grove Park Inn
The Grove Park Inn opened on July 12, 1913. Secretary of State, William...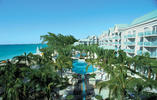 Grand Cayman, Cayman Islands
The Westin Grand Cayman Seven Mile Beach Resort
Fronting the famous Seven Mile Beach, The Westin Grand Cayman Seven Mile...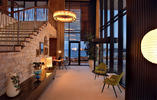 Sagres, Portugal
Martinhal Beach Resort & Hotel
To discover Martinhal Beach Resort & Hotel in Sagres is to discover a place...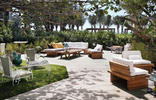 South Beach, United States
W South Beach
Glamour, location, style. Playful, energetic, whimsical. In a beachfront oasis...