Spa Review: Shangri-la Dubai Hotel
Jul. 13th, 2010 | Comments 0 | Make a Comment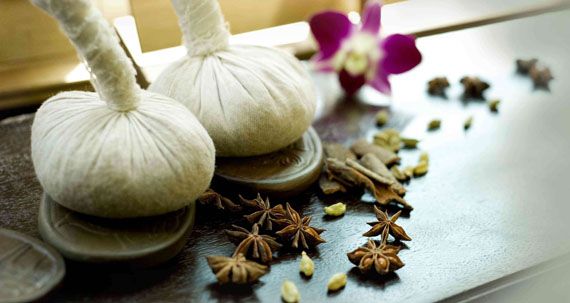 Luxury Vacations:
Admit it. The name sounds so exotic and exciting. Who has ever tried Arabian hot poultice? Say, Swedish, Thai, Chinese massages but never Arabic! With this intriguing treatment in mind, I headed to the Shangri-la Dubai's Health Club & Spa, and tried the exclusive Middle Eastern
pampering
experience.
Before the session, I was given a round to the health club that promised me moments of serenity. I could not help but be submerged to the tranquil surrounding that beset me. With the stillness of the place only disturbed by the aromatic tea oils and enchanting melodic sound in the background I could simply sense total rejuvenation.


My therapist began the hot poultice treatment with the gentle taps of gong dishes, a signature spa practice of the hotel. It was meant to take out the negative energies from my body. Then, she slightly touched my hand with the hot poultice (compress of oils and herbs common in Arabia such as cinnamon, cardamon, anise, mint and lemongrass) and asked if the temperature was fine. Despite that, there was an initial sting of hotness at my back that eventually became comforting. What more, as she was massaging my back using the poultice, the room was filled with the wonderful scent of mixed herbs and oils; it was both refreshing and enticing.

For about an hour and half on the treatment table, the magical strokes of Arabic hot poultice massage soothed my tired body. As what my therapist told, this massage helps in increasing blood flow, relax tensed muscles, soothe inflamed tissues, draw toxins from infected area and relieve stress. Oh well, that was a huge bonus information for me.

The verdict: this traditional Arabic hot poultice massage, quite reinvented by Shangri-la Dubai is indeed a must-try, must-repeat spa sensation. Try it to believe!
Featured Luxury Hotels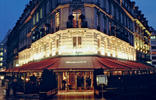 Paris, France
Hotel Fouquet's Barriere
Hotel Fouquet's Barriere offers guests 21st century luxury with a uniquely...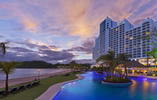 Panama City, Panama
The Westin Playa Bonita Panama
Discover complete rejuvenation at the natural refuge, where a serene beach...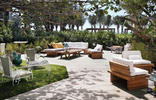 South Beach, United States
W South Beach
Glamour, location, style. Playful, energetic, whimsical. In a beachfront oasis...

Fort Lauderdale, United States
W Fort Lauderdale
Lounging on Florida's sugar-sand coastline W Fort Lauderdale makes its debut as...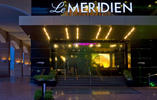 Panama City, Panama
Le Meridien Panama
On the edge of the Bay of Panama overlooking the old and new quarters of the...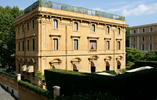 Rome, Italy
Villa Spalletti Trivelli
Of all the boutique hotels in Rome, Villa Spalletti Trivelli is the paradigm,...