Bijan Bayne View Profile

Freelance Writer | The Travel Educators
La Playa Beach and Golf Resort Naples: Luxurious Spa Life
Jul. 12th, 2010 | Comments 1 | Make a Comment
Hotel Reviews:
Collier County is the wealthiest county in
Florida
, and home to Naples and Marco Island. Here, the fortunate believe in giving back, as evidenced by their large, philanthropic Wine Festival, and active community theater. Still, the region is known for its second homes and upscale hotels. No property embodies the latter profile better than the
La Playa Beach and Golf Resort
. In an atmosphere that's more relaxed than starstruck, guests enjoy sumptuous dining at Baleen restaurant. The only thing showy is the sunset- on a lucky night you'll see the natural phenomena known as the green flash.
No one's flashing their green here, Florida "Neapolitans" generally earned (as opposed to inherited) their wealth, and nobless oblige is the order of the day. At eight o'clock each evening, a chosen patron rings a ceremonial dinner bell at Baleen. Other notable features include the wainscoated relaxation of 4,500 square foot Spa Terre. If you're looking for waterfalls and ferns, this isn't the place- the decor is beach vacation. LaPlaya is heaven on The Gulf, the coastal view sells the location, whether from the bar, Baleen, or the privacy of your balcony. The tranquil and steady sounds of the Gulf surf are nearly as soothing as Spa Terre's treatments- which include a Japanese Relaxation Tub. Outdoor therapy is also available- lose yourselfby the beach.



One of the best elements of a stay at LaPlaya is the uncrowded feeling. The establishment boasts enough quiet corners that one does not sense one's fellow guests at all times. For golf, packages are offered to LaPlaya Golf Course a mere couple miles from the hotel. A David Ledbetter Golf Academy neighbors the course. The PGA thought enough of Naples as a golf haven, to place their newest PGA Tour Superstore here. After a scenic round, bask in the comfort of your suite, walk the sugary beach, or rejuvenate with a sports massage.

Whether water sports, fine dining, golf, or a girlfriend getaway is your motivation, the LaPlaya Beach and Golf Resort is your base for tourism of our American Naples.
Featured Luxury Hotels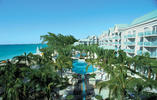 Grand Cayman, Cayman Islands
The Westin Grand Cayman Seven Mile Beach Resort
Fronting the famous Seven Mile Beach, The Westin Grand Cayman Seven Mile...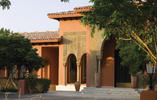 Jeddah, Saudi Arabia
Park Hyatt Jeddah - Marina, Club and Spa
Experience one of the premier 5-star hotels and resorts in Jeddah, Park Hyatt...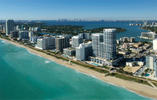 Miami Beach, United States
Canyon Ranch Hotel & Spa
Set on 750 feet of pristine beach, in the beautifully restored Carillon Hotel -...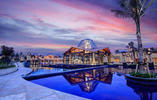 Bali, Indonesia
The Mulia, Mulia Resort & Villas
With stunning beach frontage along Nusa Dua's Bay, The Mulia invokes a relaxed...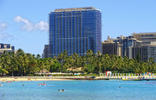 Waikiki, United States
Trump International Hotel Waikiki Beach WalkŪ
Trump International Hotel Waikiki Beach WalkŪ, one of the first ultra-luxury...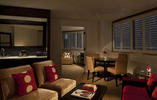 New Orleans, United States
W New Orleans
What's the word for W New Orleans? Spicy. Located just steps from the notorious...