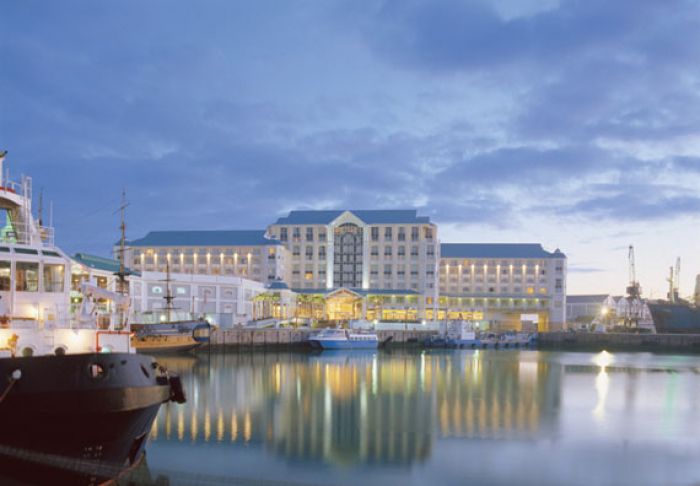 Luxury Spas:
The Camelot Spa at
The Table Bay Hotel
in Cape Town recently unveiled the brand new Aqua Zen innovative water massage and African Baobab Journey sensory massage experience.
Aqua Zen is a spa ritual which uses aqua massage techniques for relieving stress while promoting muscle recovery. To start, an energizing marine mud application leaves the body and skin recharged, with a special blend of invigorating minerals. Next, water is used to deeply massage and relax the body. The therapist applies warm water balls and bubbles in long, deep, sweeping strokes and stretching movements, while the water pillows beneath create a floating sensation.
For those seeking a truly African experience, Camelot Spa offers the Baobab African Journey, a 90 minute sensory voyage highlighting the diverse cultures and traditions of South Africa. Extracts from the Baobab Tree, South Africa's tree of life, and native calabashes are used to engage every sense and promote a complete spa experience. While African music plays in the background, clients soak their feet in gently perfumed water and sip perennial tea. The sound of the rain shaker signals the next part of the journey, where an exfoliating mixture of sugar, baobab and geranium is vigorously applied to the body, revitalizing the skin and energizing the spirit. Finally a deep massage alternating the natural touch of the hand and the cool sensation of the calabash banishes tension and toxins, welcoming energy and health.



The Table Bay occupies a prime spot on the historic V&A Waterfront in Cape Town. The hotel combines a subtle blend of nautically styled elegance with luxurious relaxation, providing the ideal setting for both business and pleasure. Each of the sophisticated rooms and suites offer magnificent views across the Table Bay towards Robben Island or the majestic Table Mountain. Guests wishing to relax during their stay at the Table Bay Hotel can visit Camelot Spa, located adjacent to the rooftop swimming pool, which offers a range of treatments for each client.

The entrance to The Table Bay hotel in Cape Town.