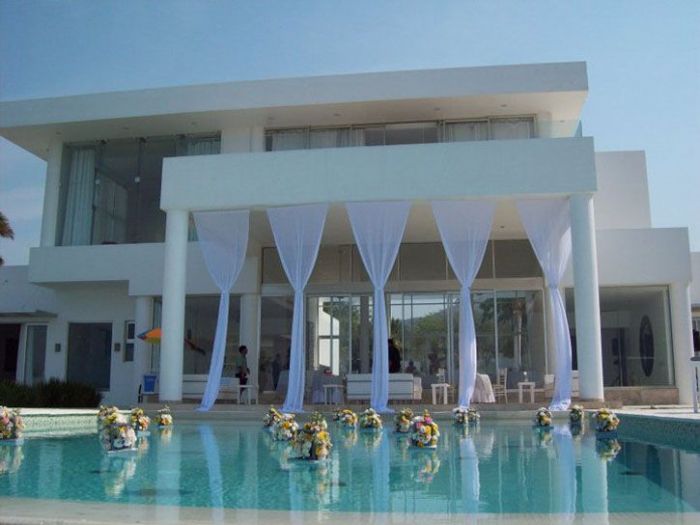 Photo Courtesy of Casa China Blanca
This gorgeous
beach
villa, bestowed with the title Casa China Blanca, can be found in Puerto Vallarta, Mexico overlooking the pristine Banderas Bay. With five bedrooms, eight bathrooms, five dining areas, a 1,000 square foot kitchen as well as solar heating features, two subzero refrigerators, two dishwashers, and two wine coolers, this spacious villa with its sleek, contemporary décor was made for A-list celebrities, professional athletes and those with a penchant for
luxury destinations
. In fact, Casa China Blanca made its blockbuster debut in the Bradley Cooper action film
Limitless
, in which Cooper was shot partying in spectacular fashion.
The resort is located on two miles of sandy beaches, perfect for snorkeling, swimming, strolling, and holding special events. Casa China offers a modern aesthetic with full, luxury services and competent staff, which together make the villa excellently suited for weddings, corporate events and holiday parties.
For more information please visit
CasaChinaBlanca.com
.