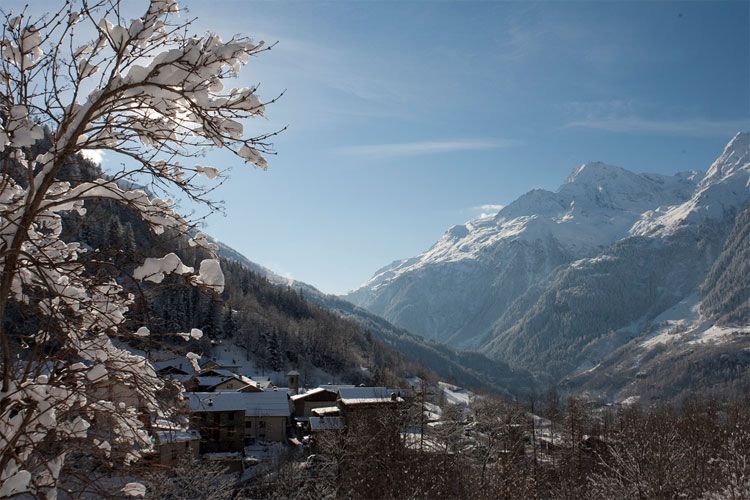 Photos Courtesy of The Eleven Experience
Nestled cozily beside the French Alps' hillside village of Le Miroir in Tarentaise valley is Eleven Experience's new Chalet Pelerin—a year-round respite for nature-lovers all of ages. The recently opened villa straddles the French/Italian border and is only a two-hour drive from Geneva, welcoming skiers, hikers and bikers from across Europe and the world over.
Chalet Pelerin provides a team of expert guides to create customizable adventures and outdoor retreats, ensuring all guests get the action they came for. Like with all Eleven Experiences, unique encounters in some of the most incredible locations around the globe is simply the standard. From wine tasting to fly fishing to high-speed mountain biking, all thrills are set at your own pace and all accommodations are luxurious.
Containing four en-suite rooms and a bunk bed suite, the Chalet sleeps up to ten. All the rooms were designed by No. 12 Interiors to embody a modern take on the classic Savoie region ski chalet: warm tones, rustic, exposed wood, mounted antlers, and fur...lots of fur. Chic lighting and vintage art serve as a pleasant contrast to those mountain-manish accents, like the roughly hewn beams that are featured throughout. The main floor is spacious and open, featuring an enormous fireplace sculpted out of local stone—a great place to gather the family for some drinks or board games, or both.
Outfitted with its own spa-like facilities, the property has an outdoor whirlpool, indoor saltwater pool, Finnish sauna, and steam room. On top of all that, an oxygen system runs throughout the Chalet, with individual controls in each room, so those skiing at high altitudes will have no problem adjusting upon return. On-hand as well is a private chef to prepare gourmet meals served around the large family-style dining table, and a sommelier to help pair the right wine for each dish.
Guided activities, including a day of heli-skiing are also provided. A photographer will also be there to capture the once-in-a-lifetime moment as you rocket down the mountain attached to a hovering helicopter. Chalet Perelin is all-inclusive and provides all outdoor gear, beverages, meals, and Wagner ski equipment custom-made for the terrain, starting at 10,000 euros per night (approx. $13,000) based on the 10 person occupancy.