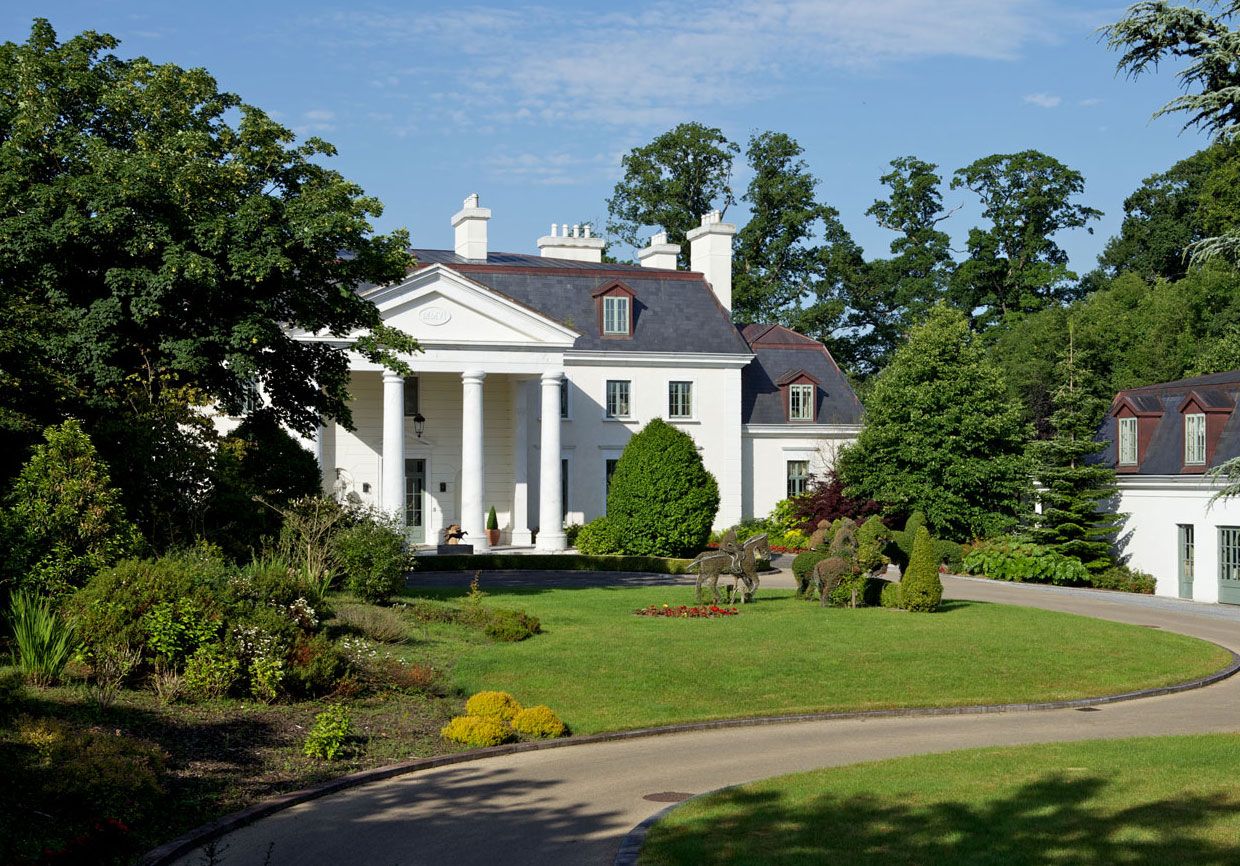 The five-star Kildare Hotel, Spa & Country Club (The K Club) has a very distinct old-Irish-wealth feel to it on its 550 acres of countryside property. Home to two championship golf courses, The Palmer Ryder Cup Course and The Smurfit Course, the hotel is among Ireland's finest and hailed as one of Europe's best golf destinations.
Spanning 34,000 square feet and located on the same grounds as The K Club, sits Straffan House, a private residence for exclusive hire.
For guests preferring a little more privacy when visiting Kildare, the palatial property is a great choice with its cozy country-home furnishings, 18th century vintage architecture and three stories of rooms with high ceilings, fine stucco work and beautiful chandeliers.
In all, 10 en-suite bedrooms make up the estate, with eight being guestrooms and the final two inside the guest's apartment which includes a living room.
Aside from the accommodations, the house also comes with a gym, thermostatically-controlled wine cellar, movie room, swimming pool with swim-up bar and a game room
There's also a dedicated service team on hand which includes a manager and private chef. Upon requests, guests can even take advantage of a butler who can unpack for you and store your suitcase in the luggage room.
Unlimited use of the Arnold Palmer designed championship golf courses, access to K Spa, and complimentary fishing on the River Liffey are also offered to guests.
The estate is located 20 minutes outside of Dublin and can be reached by car or helicopter. Travelers must contact the hotel directly to inquire about rates and to make a reservation.