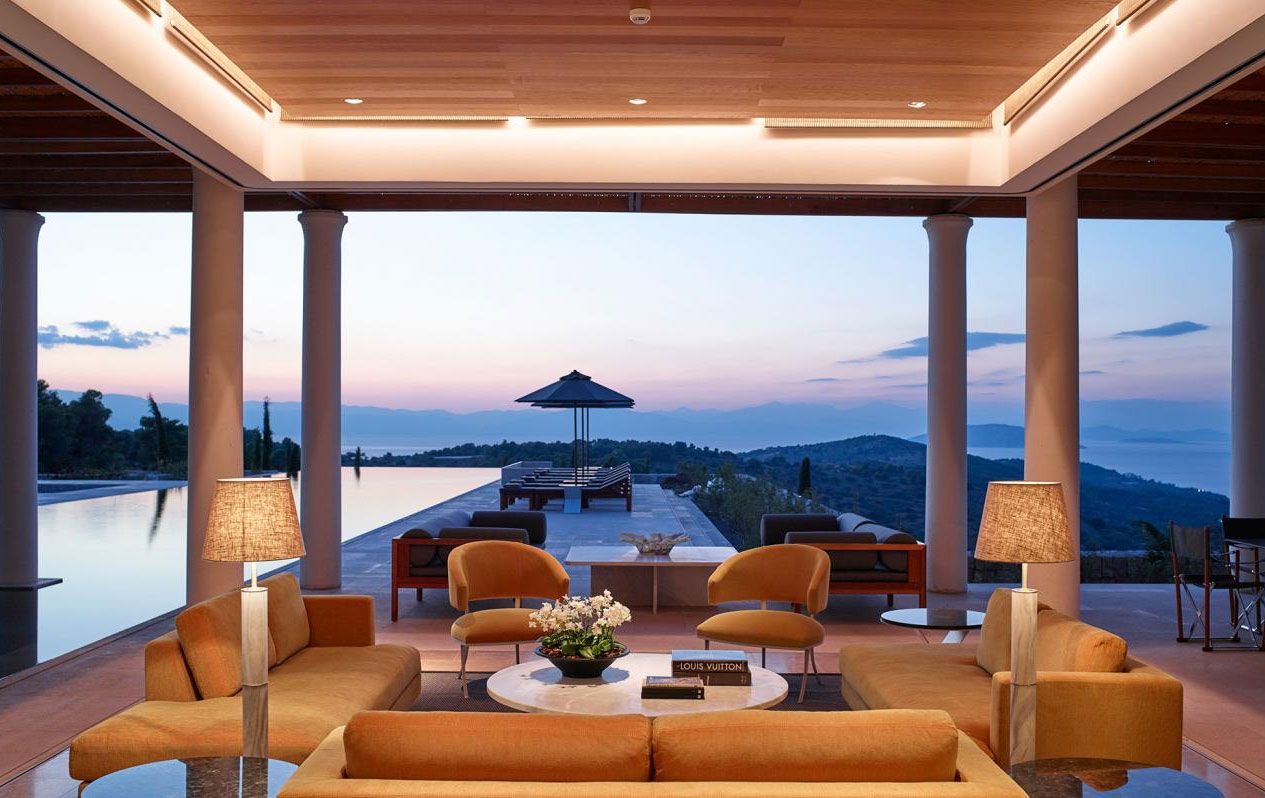 Photos Credit: Amanzoe
As if Greece's Amanzoe wasn't swoon-worthy enough, they went ahead and introduced a new standalone villa (alongside its already 38 free-standing pavilions) to make us crush even harder. The new residence, Villa 20, sprawls across four acres on a hillside overlooking The Aegean Sea and unfolds across six levels.
Featuring nine guestrooms, several living and dining areas, seven marble-lined pools, a gym, yoga terrace and spa with hammam, the villa is pretty much its own little commune in Porto Heli. Designed by Ed Tuttle, the residence allows 360-degree views from every room and three suites come with their own pool.
Throughout the villa is a focus on indoor-outdoor living enhanced by the use of natural materials like stone, wood and concrete as well as earth-toned fabrics. Using white colonnades and large-scale sculptures, Tuttle played with classic Greek architecture in a tasteful way that harkens to its past while creating a more modern look. Located throughout the interiors and exteriors of the villa are also works of art by Greek and international artists. The full-time staff of 10 includes a private chef who will create all meals, which should most definitely be enjoyed outdoors at the 20-person dining table.
Below the villa sits a beach for guests only which includes a Beach Cabana and yet another private pool. Although the abode sits in a private location, it's a quick golf cart ride away from the resort's main restaurants, bar and spa (as if you'd ever leave your palace). As the property's most lavish accommodation, Villa 20 is also its most expensive, starting at around $16,896 a night.