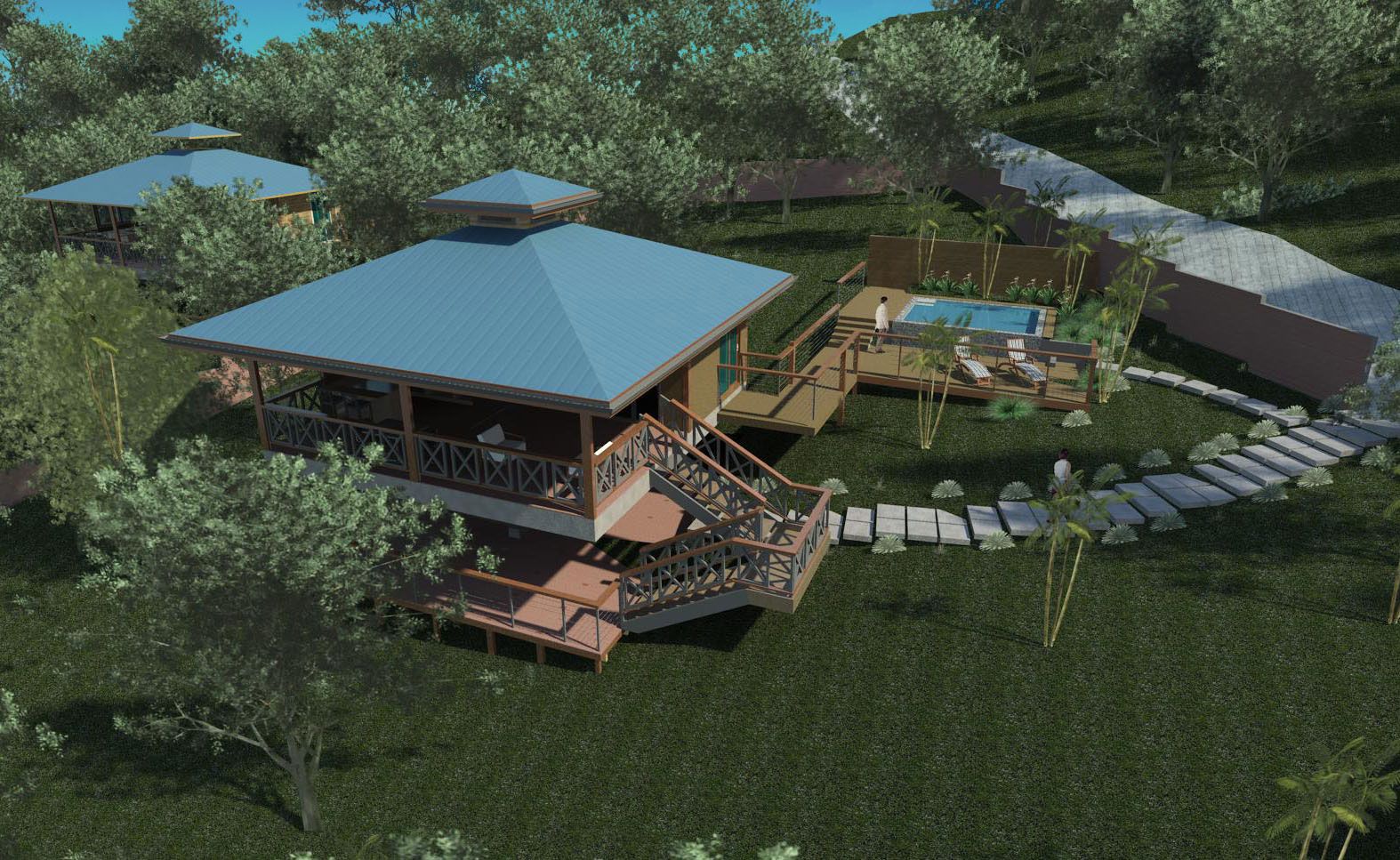 Photos Credit:Secret Bay
This month, Secret Bay in Dominica, West Indies is debuting two new treehouse Ylang Ylang Villas designed to look like the petals of their namesake flower. The legendary plant first originated in Indonesia and is best known for its aroma, the same scent Chanel No5 is based on. It is also meant to produce a calming effect by reducing blood pressure and helping you relax.
The property utilized these characteristics to create the 1,596-square-foot villas which will feature one bedroom, a large open raised deck with dining area, private pool, an outdoor shower, a fully-equipped open-plan kitchen with granite counter tops and a dedicated villa attendant. In the evenings, guests can take advantage of in-villa dining with a personalized menu just for them. Let your attendant know in the morning what you're craving for dinner and the hotel's in-house team will prepare a meal using local, seasonal and organic ingredients. Personal chefs are also available by request.
Also during your stay, Secret Bay's concierge will create personalized itineraries for you to experience anything from trekking the Caribbean's longest hike-able trail to listening to one-man jazz concerts in the villa or arranging excursions to one of only two boiling lakes in the world. The villas will be available for booking come October 1 and are priced at $779 a night.
See more of our Best Luxury Villas here.