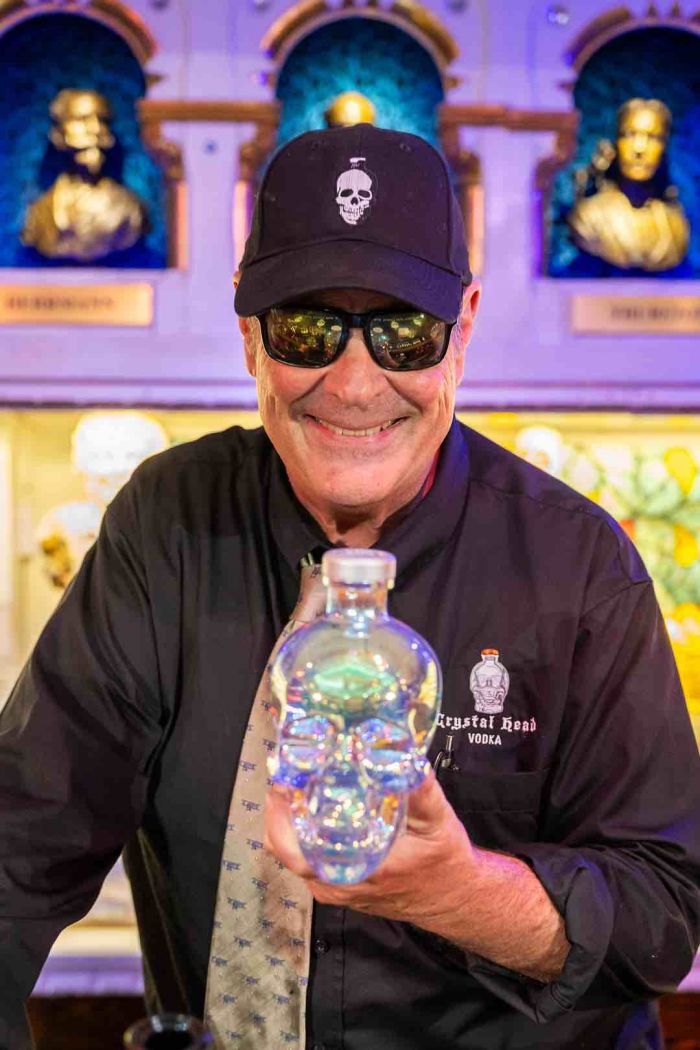 Crystal Head Vodka
I've always been a fan of Dan Aykroyd. From cast standout on Saturday Night Live to starring in major movie hits including Ghostbusters, Trading Places, The Blues Brothers, Driving Miss Daisy, My Girl and many others, Aykroyd also is also a director, musician and co-owner of the House of Blues music venues. As a fellow Canadian, we also chatted a bit about Canada before settling in to share a delicious Paloma cocktail made with Crystal Head Vodka.
In 2007, Aykroyd joined artist John Alexander and started Crystal Head Vodka, a high-end vodka line with a cool skull shaped glass bottle.
I sat down with Aykroyd at The Magic Castle in Hollywood to talk about his love of vodka and how he started the Crystal Head brand.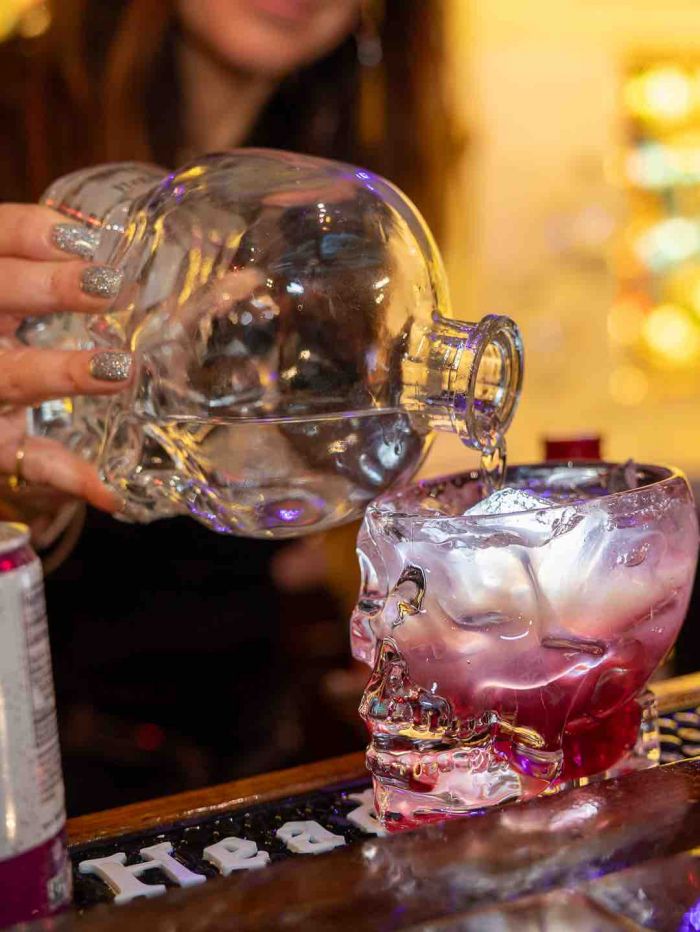 Crystal Head Vodka
SE: How did you get interested in starting a vodka company?
DA: It was hard to get a good tequila in Canada. I really just wanted to be able to drink good tequila at my lake house in Ontario and we only could bring two brands of tequila into Canada. I asked my friend John Paul DeJoria, who owned Patrón Tequila at the time, if I could get some cases of tequila shipped up to the local liquor store.
Soon after, Aykroyd became the importing agent in Canada for the Patrón brand. This was my entry into the liquor market. Patrón soon became the number one selling luxury brand of tequila in Canada.
SE: What made you start thinking about vodka?
DA: Vodka is a globally annually gross sales of $50 billion industry and I thought if I could just get a sliver of that I could have a nice little business.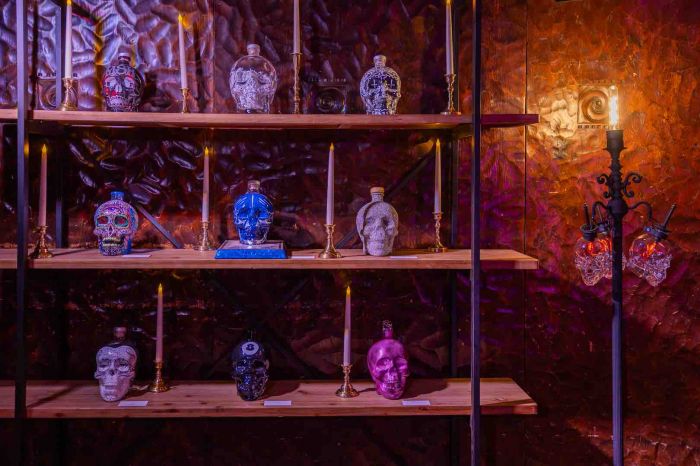 Crystal Head Vodka
SE: What makes Crystal Head unique?
DA: Well, exactly, I thought if I want to get into the vodka business, I want to do something different. I wanted to create a pure spirit product, so we stripped all the additives, Crystal Head has no fusel oils, glycerin, limonene or sugar, and tried to clean up the category and it ended up a great idea because it is very popular. We source our water in Newfoundland, We use locally sourced Canadian corn and our vodka is filtered seven times, three of which are through layers of semi-precious crystals known as Herkimer diamonds. We source the glass from countries that are democratic green thinking countries, and we don't use any plastics.
SE: Was the learning curve difficult with vodka?
DA: Not after I came up with the concept of flying naked without the oils and having no additives.
SE: Tell me a little about the unique skull design.
DA: My friend the New York artist John Alexander came up with the beautiful skull design. It's based on the Mitchell-Hedges skull, a polished skull owned by the Mayans. The legend is that the skull improved the fortunes of the people living around them. They were sacred objects. And I couldn't put a polluted spirit in a design like that, so it also exemplifies the purity of our brand. And I really like the little smile on the skull head.
SE: You have a nice assortment of different skull designs.
DA: Yes, we have the mirror, the onyx black, we have the bone and the spatter. We change the design up every couple of years. We do corn, wheat and agave vodka. We were the first to use agave, which you make tequila from, and use it in vodka.
SE: Are there any new products coming out?
DA: Yes, we have a ready to drink coming out soon, I think next summer. I'm also working on a whisky product.
You can find out where to purchase Crystal Head Vodka and other information about the brand at https://www.crystalheadvodka.com.