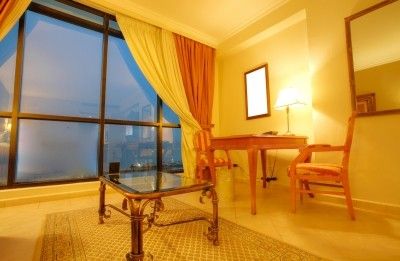 freedigitalphotos.net
Oh, the thrills and frills of living beyond comfort! Whether it's a breathtaking view of the whole city, an over-the-top master's bedroom, or a marble-tiled patio, there's always these distinct details that make living lavishly more fascinating. These are perks enjoyed by opulent homeowners of high-class residences. But what makes for a luxury apartment? Here are some of the top recipes of a typical luxury apartment.
Posh Address
One of the easiest ways to tell an apartment's market value is through its address. Saying that it's a penthouse located in the upper east side will automatically make it sound way more fancier than an average New York apartment. Posh address is almost always synonymous with luxury. In Krasnaya Presnya district in Moscow Russia, the elite rental rate is $27,000 per month. Meanwhile in Hong Kong, China where the average monthly rent is a little more than $7,000, apartment units in the Celestial Garden on Repulse Bay Road could have you spending $122,508 a month. A unit in Sereia, Palm Beach, Sydney, Australia could cost a whopping $114,000 when the average monthly rent in the area is just $2,551.
Secure Entry
In any residential places, security will always be one of the main priorities. After all, you cannot completely say you are living in a comfortable home when you know you're safety is being compromised. Luxury apartments can ensure that this factor is not neglected. Some have doorman while others practice a secure method of entry, like a key fob or card access. You may pay extra for security but this sure is a feature that is worth spending for.
Huge Closet Space
One of the things that a regular apartment is infamous for is its very limited closet space. On the contrary, storing your Manolo Blahnik and Louboutin collection, along with all your winter clothes will never be a problem when living in a luxury apartment. Closets are now elaborately designed to have an organized wardrobe, ample dressing area and space. It's grabbing more square footage while satisfying the need to dress up and organize comfortably.
Efficient Kitchen
Granite countertops that run all the way to the other end of the room, accentuated with mood lighting that still performs effectively when needed. Entertaining guests comes very handy with luxury kitchens that have enough space to move around. The modern, stainless steel appliances, including an ever-reliable dishwasher, and updated tiles and cabinets, make for a more efficient place to prepare delicate dishes.
Fab Tub
The jewel in the bathroom, tubs are never missing in luxury apartments. Artistic and romantic all at once, this is a classic item that continues to charm homes around the world. Today, new options are available for jetted tubs, which now include sound waves broadcast through water, effervescent air bubbles similar to champagne, and chromatherapy. For a more relaxing bath, there are other interesting amenities like sprays and shower heads and fixtures that mimic rainfall.
Mind and Body Sanctuary
After a long stressful day at work, enjoying a good massage or going for a run will surely help relax and release the tension in the body. That's why a very own gym and spa is surely a perk only extravagant homes can offer. Nevertheless, it's also easily accessible in luxury apartment buildings. In One Queensridge Place for instance, homeowners can enjoy a wide range of luxury health amenities. A Pilates studio, swimming pool with spa, dry saunas, and steam rooms are just some of the favorite niceties among fancy apartment buildings.
freedigitalphotos.net