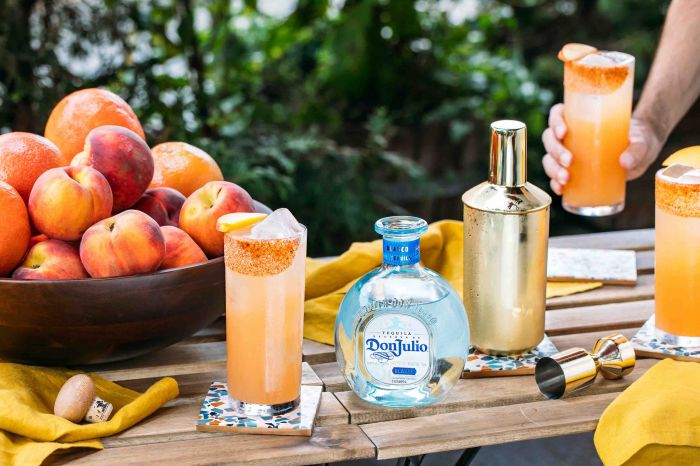 Don Julio
This Monday, July 24, is National Tequila Day. Whether you love mezcal, blanco, reposado or anejo and you like your libations sweet, tangy, spicy or salty, you can celebrate with one of the below cocktails.
Don Julio Peachy Paloma
Ingredients:
1.5 oz. Don Julio Blanco
1 oz. fresh grapefruit
.5 oz. agave
1 peach slice
1 lime wedge
Chili salt
Preparation:
Muddle peach in a shaker. Add remaining ingredients and ice, except for the chili salt and lime wedge, to the shaker. Shake well. Strain into a highball glass over fresh icee.Chill and salt rim and garnish with lime wedge.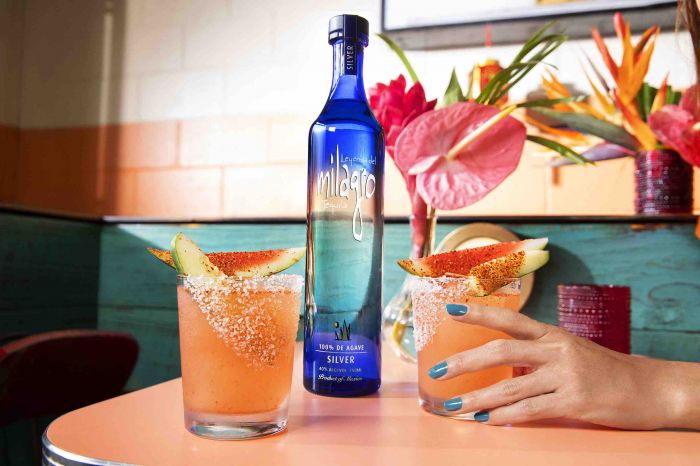 Milagro Tequila
Milagro Cucumber Watermelon Margarita
Ingredients:
2 parts Milagro Silver Tequila
1 part fresh lime juice
¾ parts agave nectar
4 parts watermelon chunks
2 slices cucumber
Tajin
1 Cucumber spear
1 Watermelon spear
Preparation:
Muddle watermelon and cucumber in a shaker. Add remaining ingredients and ice. Shake and strain over fresh ice into a rocks glass. Garnish with Tajin dusted watermelon and cucumber spears.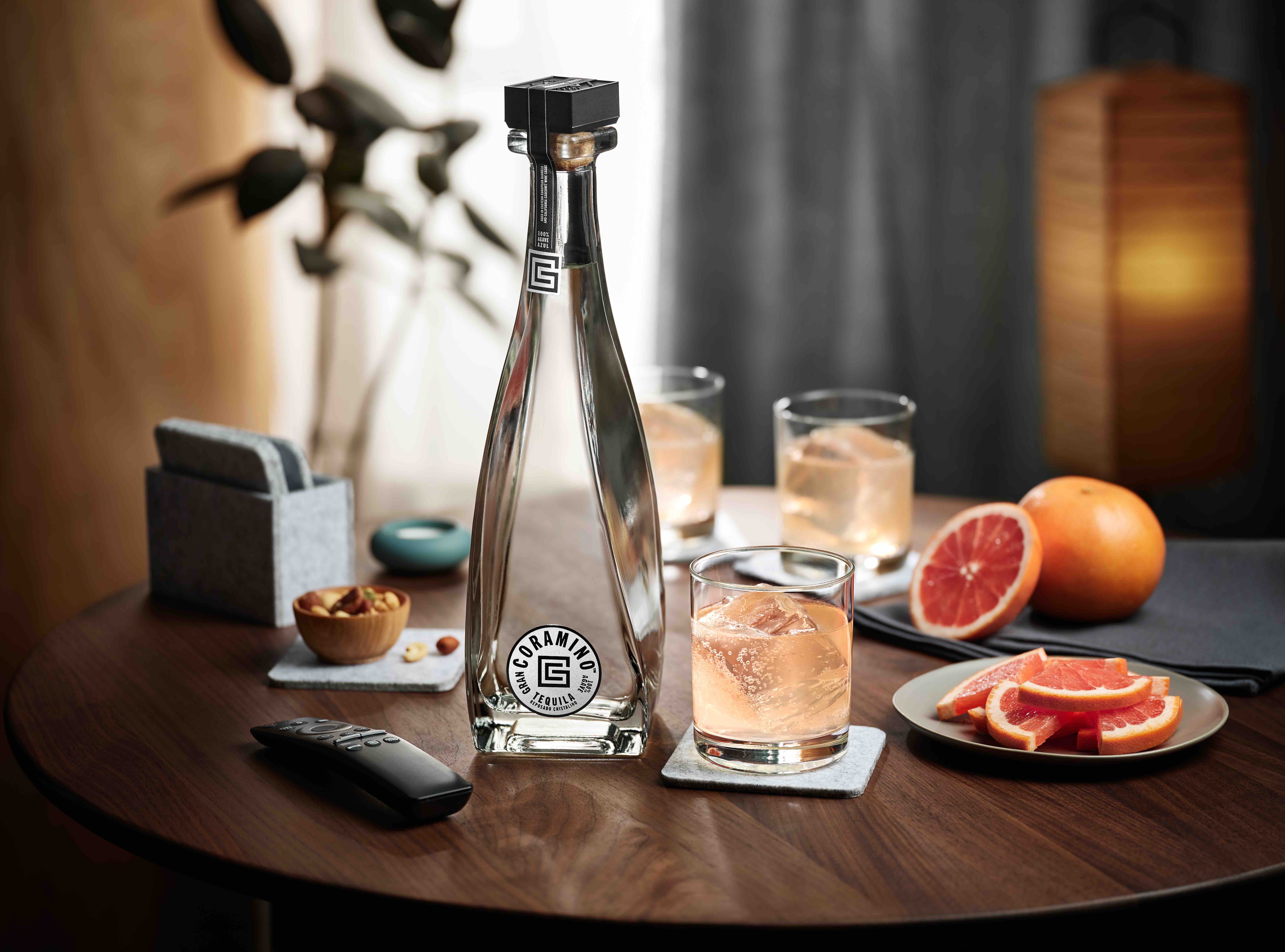 Gran Coramino Cristalino
Gran Coramino Cristalino The Mogul
Ingredients:
2 ounces Gran Coramino Cristalino
2 ounces Club Soda
2 ounces grapefruit juice
Preparation:
Pour Gran Coramino Cristalino into glass over fresh ice. Top with club soda and grapefruit juice. Garnish with a grapefruit slice.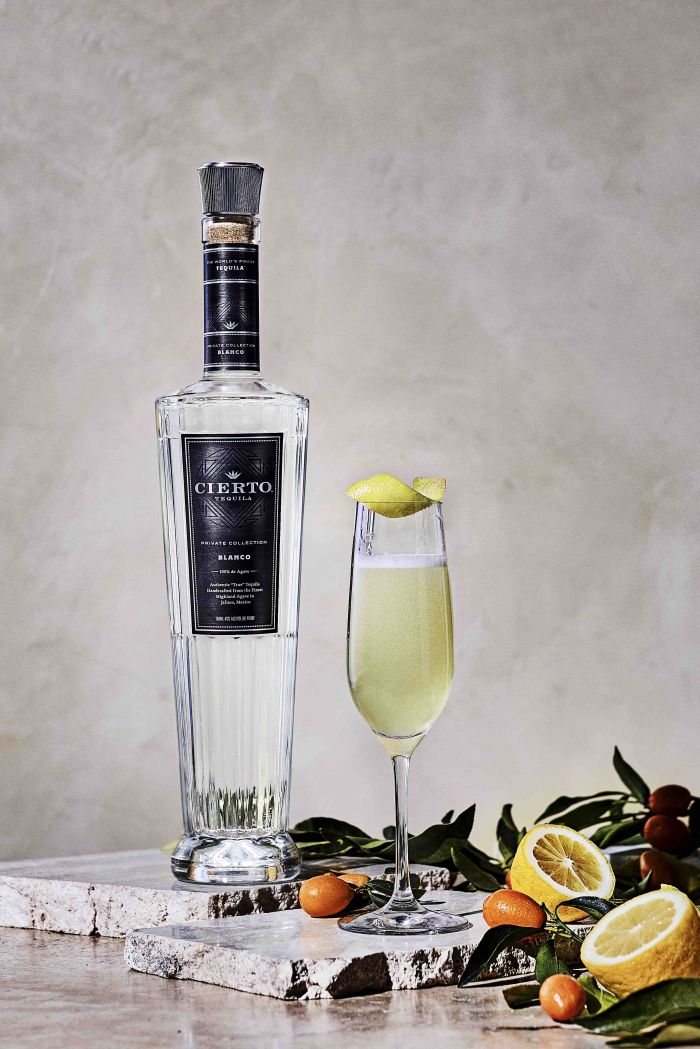 Cierto Tequila
Cierto Aire Libre
Ingredients:
1 ½ ounces Cierto Tequila Private Collection Reposado
½ ounce fresh lime juice
½ ounce Mayan Honey Syrup
1 ounce champagne
Preparation:
Add all ingredients except champagne and shake with ice. Strain into a fluted glass.Top with champagne.