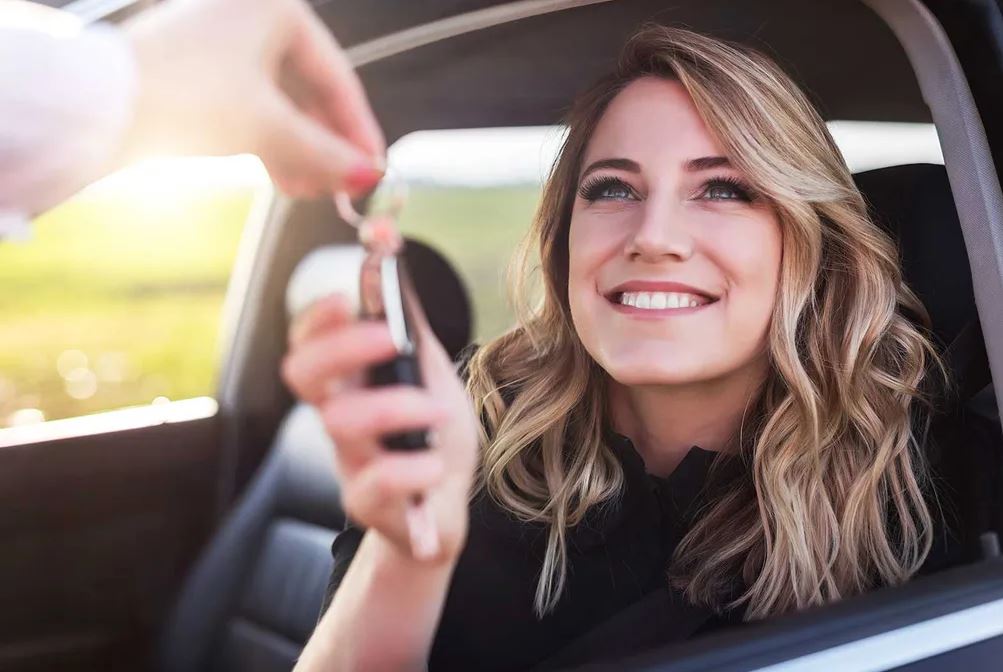 Shutterstock
Rental car reimbursement is a question that interests many drivers. Getting into an accident is always stressful. Waiting for weeks to get your car back on the road is equally stressful. In 2022, the average duration of a car rental associated with its replacement increased by five days compared to the year before last.
What are the reasons for the increase in the lease term?
Among these reasons are the following:
backlog due to excess work in workshops that deal with body repairs;
delay in the transportation of spare parts when their supplies are in need;
insufficient number of technical staff;
the price of transport;
consideration of new claims;
inflation factor.
When the car has been under repair for three weeks, the car's owner will not be able to comfortably drive to work or school for the child. Also, his usual rhythm of life and involvement in the comfortable solution of his daily affairs will slow down. That is why rental car reimbursement insurance is a popular service. This insurance covers the costs required to rent another car while your car is being repaired due to a problem covered by the existing policy.
Based on the described problem, it is worth using the following recommendations:
when choosing an insurance policy, pay attention to whether its terms include car rental reimbursement;
if this is not provided initially, then it is worth adding such an option so that in the event of a car breakdown, you can count on rental car reimbursement coverage.
How rental car reimbursement insurance works?
Let's imagine that the situation stipulated by the insurance policy has occurred. When it has the rental car reimbursement coverage option, it compensates for either car rental or the cost of using public transport. The policy can include this type of compensation in most cases if there is auto insurance or comprehensive insurance in case of an accident.
As for expenses that are not related to car rental but are an alternative, some insurance companies also cover them. This may be the use of Uber, city buses, and trains that run within the suburbs. The answer to the question "how much is rental car reimbursement coverage?" will depend on the conditions stipulated by a particular insurance policy.
What is important to know about this type of compensation?
It is necessary to remember that the compensation for renting a car that you temporarily use to replace a broken one does not provide a franchise. This means that the franchise amount will not be deducted from the total claims check.
When it comes to rental car reimbursement coverage, you need to be aware of the cases in which this option may not be available. We are talking about antique and classic cars.
There is also a mechanism associated with the use of discounts. If the policy has discounts for several cars, they can be used to cover the rent. However, it all depends on the individual pricing policy that each insurance company sets.
What benefits can you choose?
When an insured event occurs, and the car breaks down, it is always a stress for the car owner. But you can reduce such stress if you successfully select an insurance company in advance. For example, some companies that have taken care of their own and clients' comfort have established partnerships with car rental companies. What does this mean in practice? While your car is in the workshop for repairs, the insurance company turns to its partner, who selects and lends you another car.
This option is good because a person who is already puzzled by an unpleasant situation with an accident does not need to additionally take care of solving the problem and finding a vehicle to use.
Which policies should be demarcated?
You must distinguish rental car compensation from other types of insurance compensation while your car is being repaired. We are talking about the insurance of a rented car, which you used, for example, during your vacation.
The first case involves the forced temporary rental of another car during the repair of your car after an accident covered by your insurance. In general, to understand these and other issues related to insurance, you should ask the insurance agent with whom you will cooperate in detail about this. He will answer how to get a rental car reimbursement and what kind of insurance covers windshield replacement and also guide you through many other issues that are relevant to you.
What is necessary to know about car rental reimbursement limits?
To protect themselves from potential abuse, insurance companies try to impose a number of reasonable restrictions on this service. For example, a company may set a daily rental limit for a temporarily used car of $30. Sometimes potential clients ask their agents what to do when renting a car that is comfortable for them is more expensive. In this case, the insurance does not disappear anywhere. You just need to pay the difference. This option is a flexible and compromise solution that, in most cases, satisfies both insurance companies and their customers.
As for fuel costs, they are not always covered. This trend is also natural. Insurance companies assume that if customers were driving their cars, they would still have to buy fuel. Therefore, only the use of the vehicle is compensated, but not fuel for the car.
Summing up, it is worth noting that the client needs to be careful when choosing an insurance policy. Having the option to compensate for renting a temporarily used car is a good option.