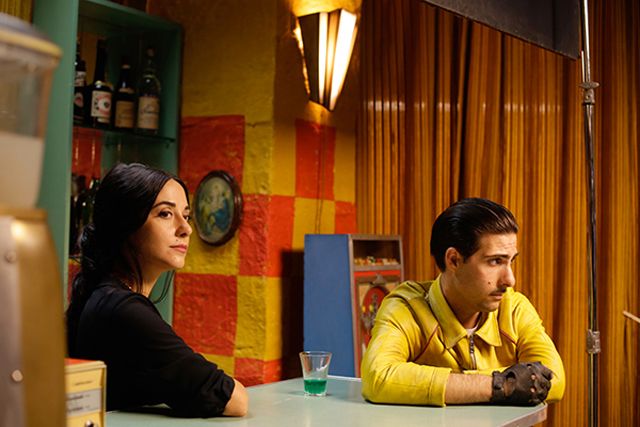 Photo Courtesy of Prada
It seems that in the ongoing collaboration between Wes Anderson and Prada, a new short has debuted. Sure it doesn't have the same bouncy, girly, pastel-laden imagery that the Prada Candy episodes have, but in its own way it's uniquely mesmerizing. Starring Jason Schwartzman and Giada Colagrande the film, Castello Cavalcanti, snapshots a story of driver Jed Cavalcanti, crashing in a rally race in Italy in 1955. The film, recognizably directed and written by Anderson, is highly stylized and plays on the balance of filmic scopes, from classic Italian cinema to Anderson's more fantastical creations.
With Prada's longstanding role as an Italian icon, the film (and the Candy episodes by extension) is a part of the Prada Classics project as a way to connect Prada as an experimental art form into other fields including film, architecture and fine art. The Wes Anderson and Prada films are meant as an extension of the "Prada universe" and even if this idea isn't conspicuous to viewers in the limited eight minute time frame, at least it makes for a really cool video.