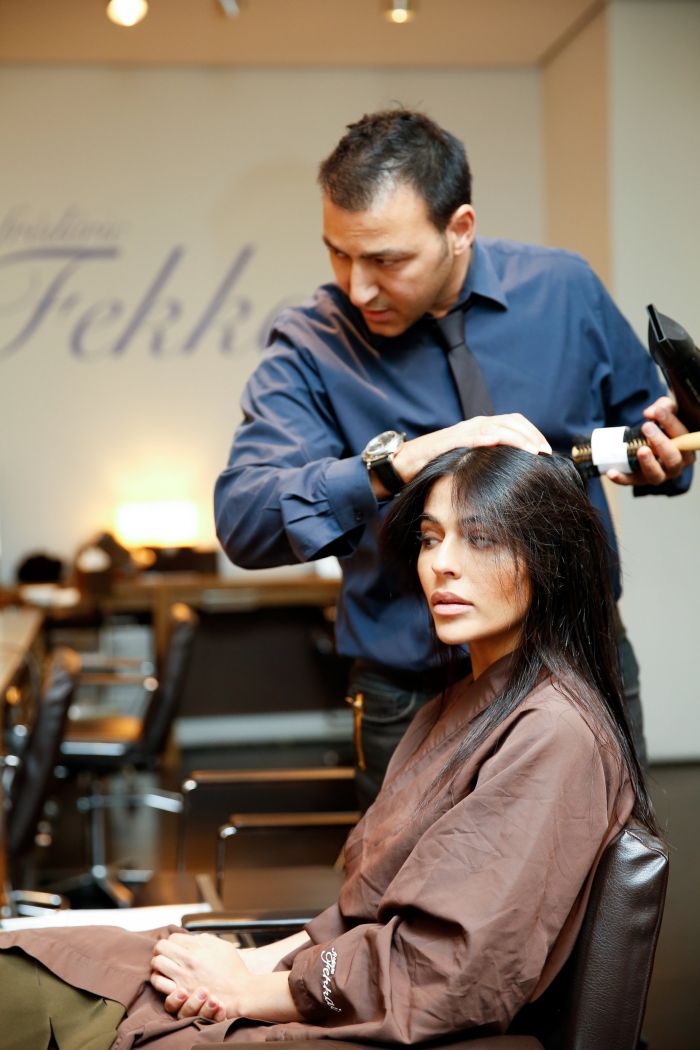 Photos Credited to: Kelsey Ayres
The beautiful, down-to-earth Teni Pansosian was in New York recently helping Frederic Fekkai Salon launched their brand new #TGIFekkai program. She underwent a a spring transformation, adding bangs by Frederic Fekkai Co-Creative director Elie Camoro. We had a chance to sit down with the California beauty after her transformation to find out her number one beauty must-have and a little about who she is.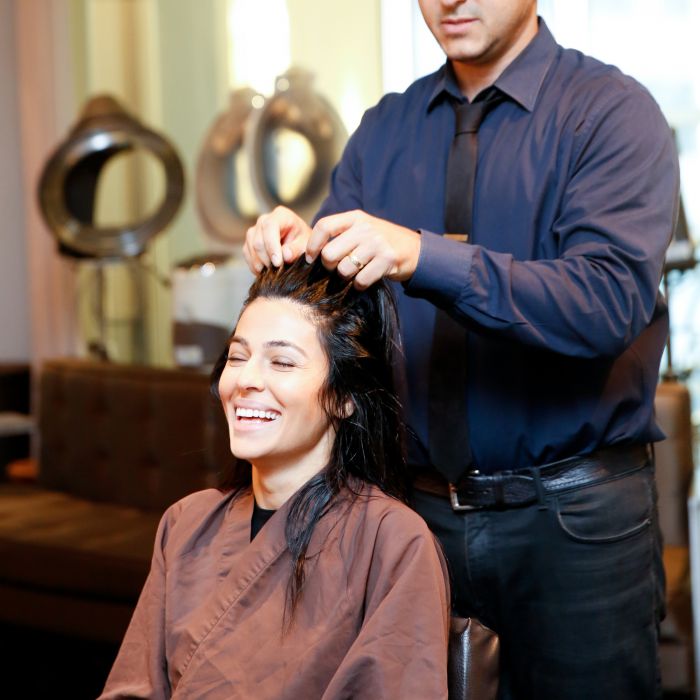 Kimberly Fisher: How did you become a beauty influencer?
Teni Pansonian: I started a blog first, MissMaven.com, six years ago because I wanted to write. I knew so much about beauty products, and that's what I wanted to write about. That sort of evolved into the YouTube channel about a year and a half later, and of course then social media took off, but it all kind of just started with the blog.
KF: What's your background?
TP: Armenian.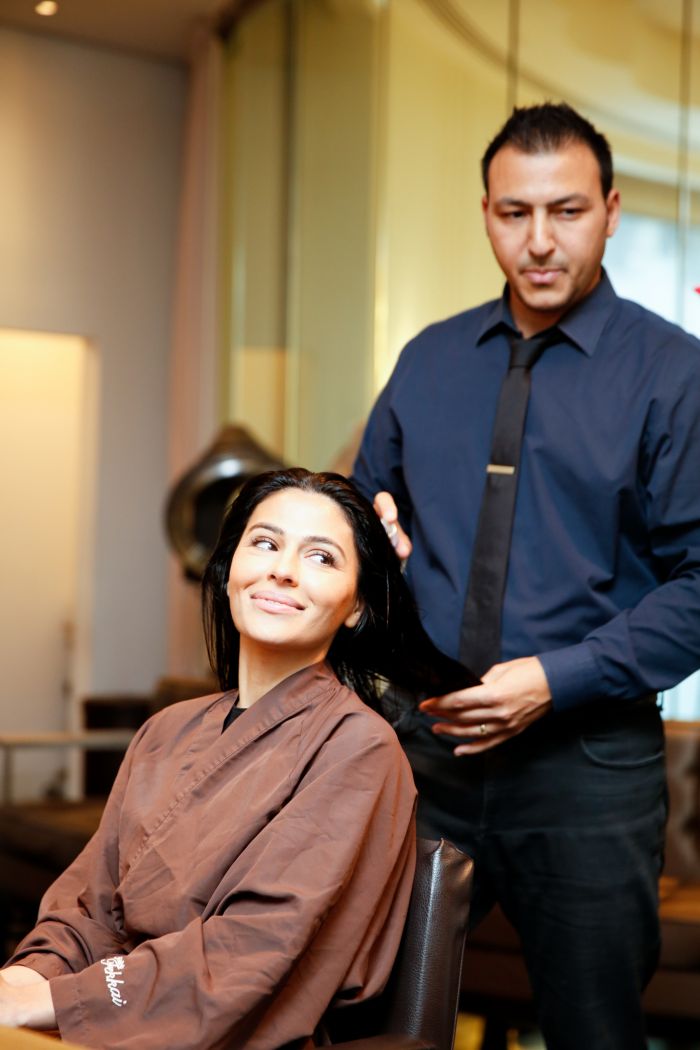 KF: How does that influence beauty here in the U.S.?
TP: It's funny you ask that because I spent so much time when I was younger not embracing my uniqueness, my dark hair, my thick eyebrows. I came to this country when I was five years old, so I wanted to be an American. I would see these cute little blonde girls on Barbie commercials and say, "I want to have silky hair like that." Growing up I didn't embrace my natural coloring, but now, as an adult it's more like "this is how I look my best" and I'm really embracing it, and I think that shows a lot of the readers and viewers that is absolutely something to embrace and I see this comment so much "I love your stuff because you have an olive complexion like me, so what looks good on you looks good on me too." It's always nice to hear that and see that there are people out there who have similarities to both my heritage and color that appreciate the suggestions that I am offering.
KF: What do you find to be the hardest part of the job that the public doesn't necessarily sees?
TP: I think people maybe don't see the hard work that goes into everything. Sometimes people say "Oh, your just taking pictures and putting it out there, but it's so much more. The brainstorming, storyboarding, I don't just come up with video out of nowhere. I shoot them myself, I edit them myself, and I do pretty much everything. I had such a passion for it, I learned it.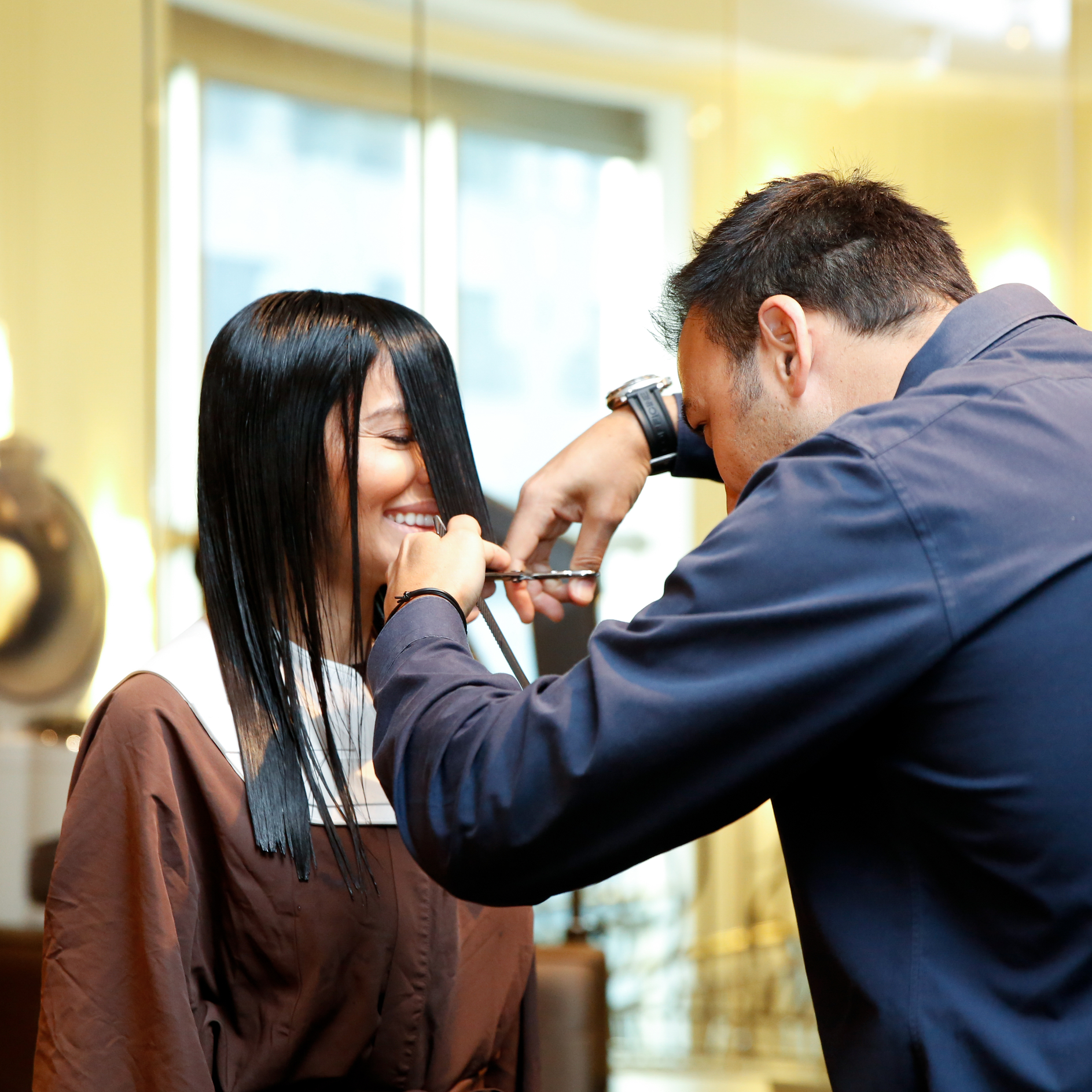 KF: What is the number one product out there you can't live without?
TP: A good lip balm! I keep one everywhere; my nightstand, every bag. It's the one thing that if I leave the house without one I will have a panic attack. I will actually stop somewhere just to buy something basic. That is my number one must have.
KF: Where do you see yourself in five years?
TP: In five years, I want to continue to produce. I really want to go into more production. That's where my heart is. The more that I produce my own videos, the more I am like "this is so stimulating for me." I think a lot more behind-the-camera work.