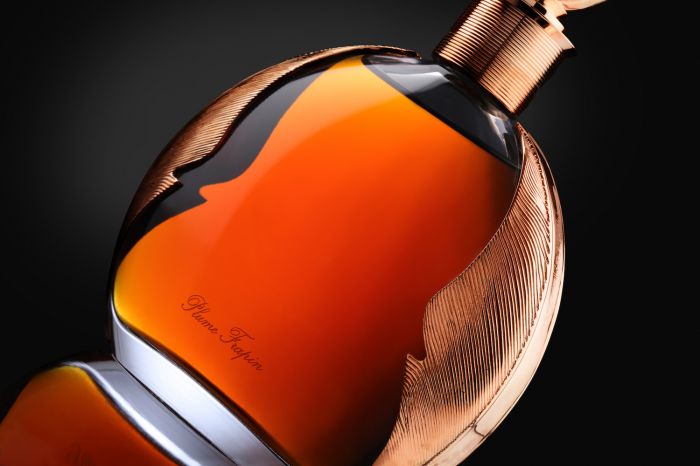 Cognac Frapin, the storied and highly-sought-after brand, has released in the United States three new limited-edition blends: Cellar Master Edition No° 1, the Collector Edition 1994, and the range's crowned jewel, Plume Frapin. Available now, the highly anticipated new blends are crafted exclusively by Cognac Frapin's Cellar Master, Patrice Piveteau.
Located in the heart of France's Grande Champagne region, the Frapin's Single Family estate comprises more than 240 hectares (approximately 600 acres) of vines surrounding the grand Château Fontpinot. The vines benefit from the vast hillsides and chalky soil that make up the landscape of the estate which results in incredibly rich, complex, delicate, and elegant aromas. Piveteau oversees the operations and blending of the cognacs, deciding when vintage products will be released. From vineyard management and handcrafted distillation over lees from grapes exclusively grown on Frapin's vineyards, to aging in century-old cellars, every step ensures the continuity of the Frapin style.
• Cellar Master Edition No° 1 (SRP $99, ABV: 46.7%): This distinctive blend, selected by Piveteau as his namesake, has been aged more than 10 years in chai Francois Rabelais, a humid cellar that typically provides roundness and suppleness to the liquid. Piveteau decided to release this cask strength naturally without using any filtration or chilling to keep the spirit's purity. The Cellar Master Edition has a deep golden hue, a clean and aromatic nose, and woody vanilla notes that evolve from fruity to floral. The palate is balanced and lively, with essence of apricot, ginger, and a long finish.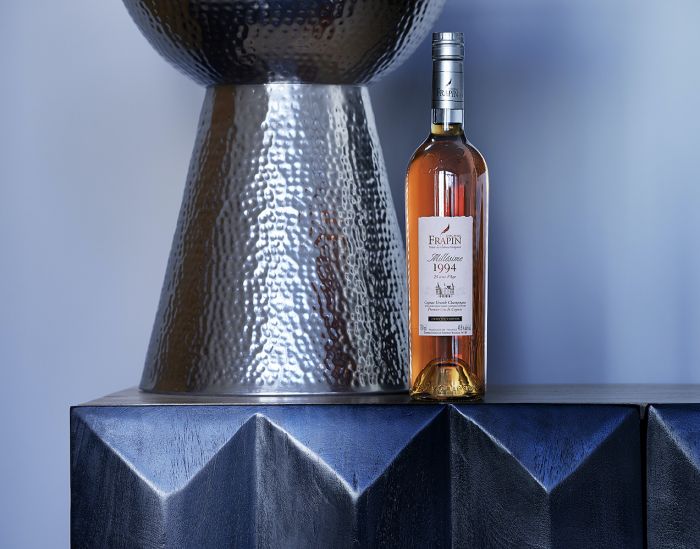 • Collector Edition 1994 (SRP: $199, ABV: 40.8%): Powerful yet elegant, this single cask vintage has distinctive character due to ageing in a Limousin oak barrel for 24 years in Chateau Fontpinot's dry cellars, which adds finesse and firmness to the cognac. The Collector Edition is bright, yellow-hued orange with a fruity nose that offers hints of dried apricot, orange, light vanilla and a long finish.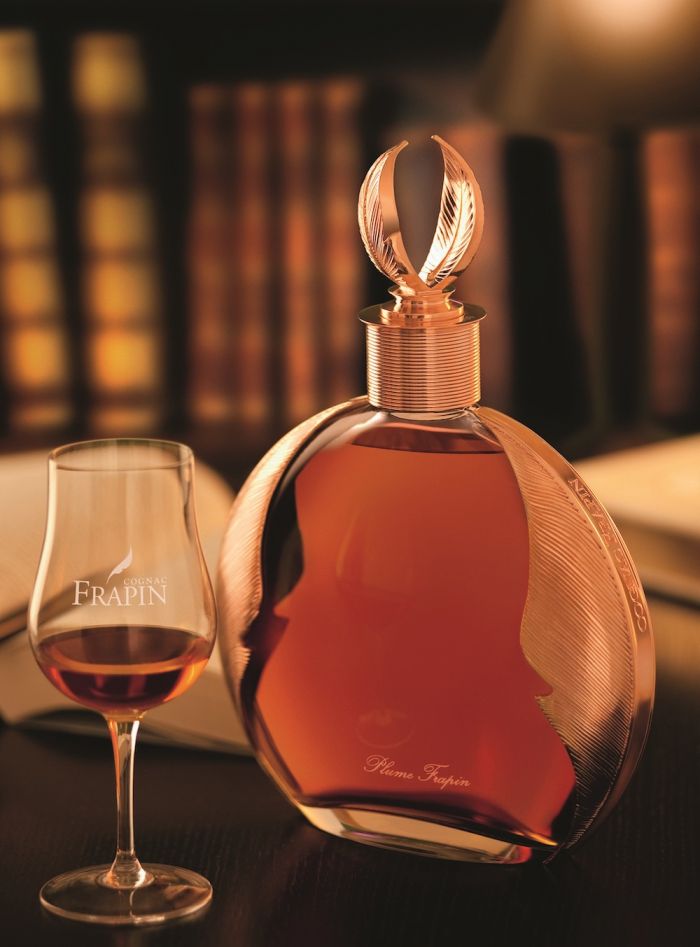 • Plume Frapin (SRP: $3,500, ABV: 40%): This rare, one-of-a-kind blend is made from twenty eauxde-vie produced exclusively from the Ugni Blanc grape variety at the Frapin estate. Aged for more than 60 years in the Paradis cellar where the brand houses their oldest brandies, Plume Frapin's US availability is limited as only 100 carafes have been released, with 18 carat rose gold finish. The complex liquid is an orange-brown color that has notes of rancio, dried apricot, hints of tobacco, with an exceptionally long finish.
And later this year, the Frapin family celebrates its 750th anniversary of establishing the vineyards at Chateau Fontpinot in Cognac, France. To commemorate the occasion, the brand will release an ultra-rare cognac available only at the Chateau.
Photos courtesy of Cognac Frapin