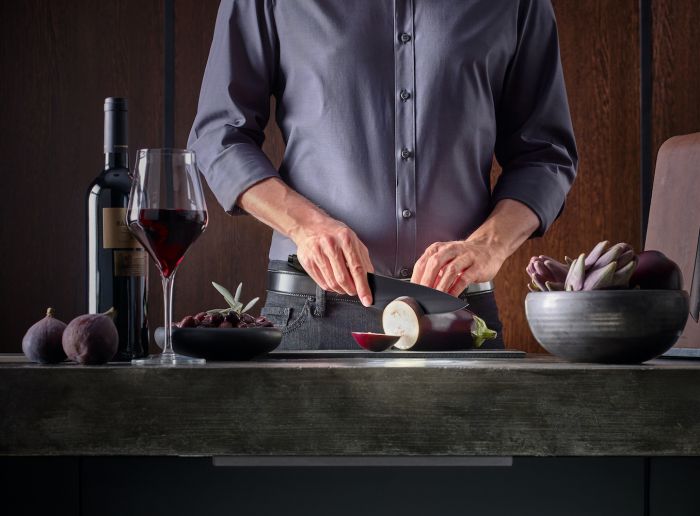 The cutlery company choice of leading chefs worldwide, WÜSTHOF introduces the perfect gift for any cook on your holiday list. Whether novice or professional, those who spend time in a kitchen will be grateful recipients of any item from the 206-year-old German knife brand's new limited-edition luxury line, the AEON Series.
Only 1,500 units of each of three signature, one-of-a-kind tools have been produced worldwide: an 8-inch Cook's Knife ($600), the work horse of the kitchen and ultimate all-purpose tool, a 10-inch Super Slicer ($600) for smoothly slicing through tough meats or roasts, breads and more delicate fruits without tearing, and a 7-inch Hollow Edge Santoku ($600), which combines the benefits of a cook's knife and cleaver. Featuring exquisite handles made from 3,249-year-old Scandinavian bogwood, each is unique and engineered for elevated performance and presentation, and each comes with its own individual series number, as well as a certificate of authenticity from the radiometric dating institute Klaus-Tschira-Archäometrie-Zentrum in Mannheim, Germany.

Cook's Knife

Super Slicer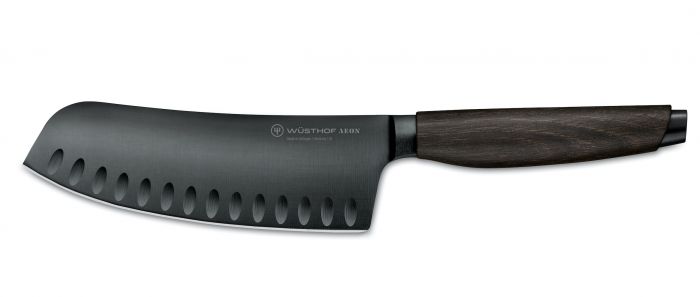 Santoku
Each sleek, black blade is treated with a Diamond-Like Carbon coating (DLC) for optimal durability and a lotus effect that prevents scratching and other surface damage. Only the second forged DLC-coated knives in the world, the AEON series takes its name from Greek mythology, where 'AEON' refers to that of the eternal. As with all WÜSTHOF products, the new series is handmade at the company's headquarters in Solingen, Germany, 'The City of Blades,' and is available to consumers via wusthof.com (the brand's all-new shoppable website), as well as the brand's top national retailers (i.e. Williams Sonoma) and select regional retailers.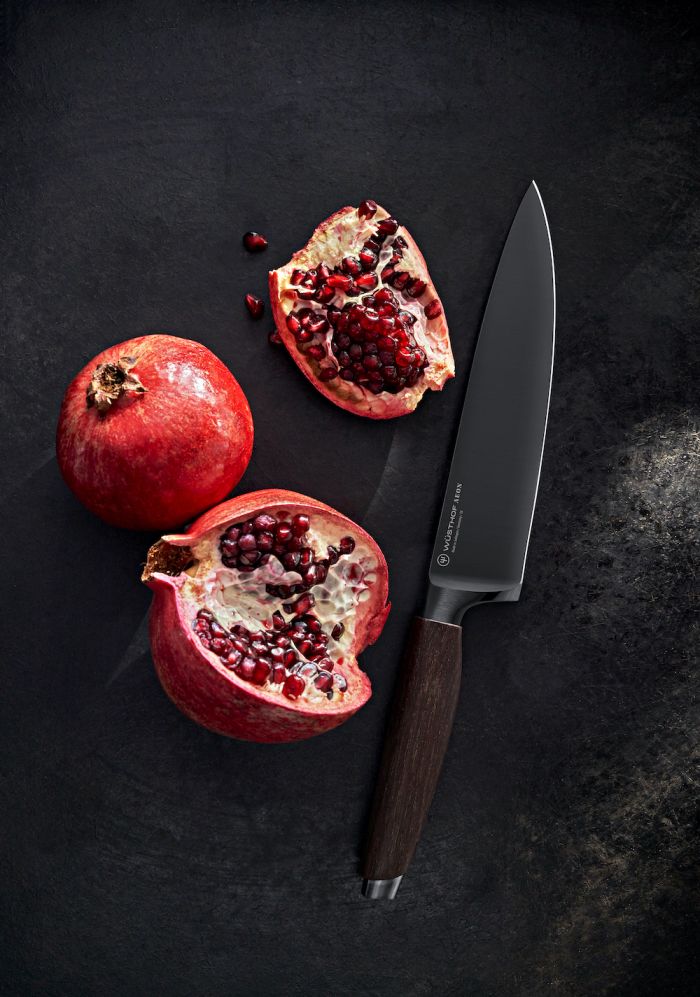 Founded in 1814 in Solingen, Germany, WÜSTHOF is today run by seventh generation cousins Harald and Viola Wüsthof. The brand's knives are exported from Solingen to 80 countries around the world - from Reykjavík to Cape Town and from Tokyo to San Francisco. As a result of Precision Edge Technology (PEtec), WÜSTHOF's proprietary, state-of-the-art process, WÜSTHOF knives are 20% sharper, with edges that endure twice as long as competitors.
Photos courtesy of WÜSTHOF