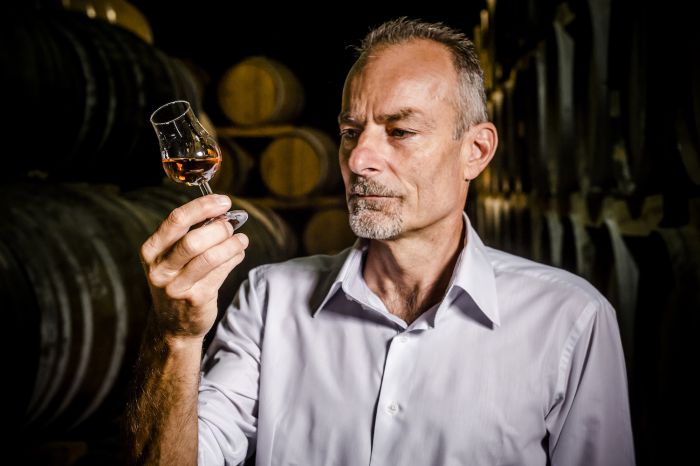 HINE Cellar Master Eric Forget
Founded in 1763, HINE Cognac has adhered to the traditions of founder Thomas Hine, who traveled from England to France to learn how to make the world's finest bespoke cognacs. Now in its sixth generation of Hine family leadership, HINE is internationally acclaimed for its exclusive portfolio of extra old cognacs, VSOP, and VSOP XO blends, as well as its specialty in single vintage cognacs.
HINE recently announced the U.S. release of Cellar Master Eric Forget's latest masterpiece, HINE Antique XO 100th Anniversary 1920-2020 Cognac ($300). Rare and limited, this cognac was blended from 100-year-old eau-de-vie from harvest 1920 and sheltered for a century in the Réserve du Paradis under the HINE House in Jarnac, France, situated on the banks of the Charente River.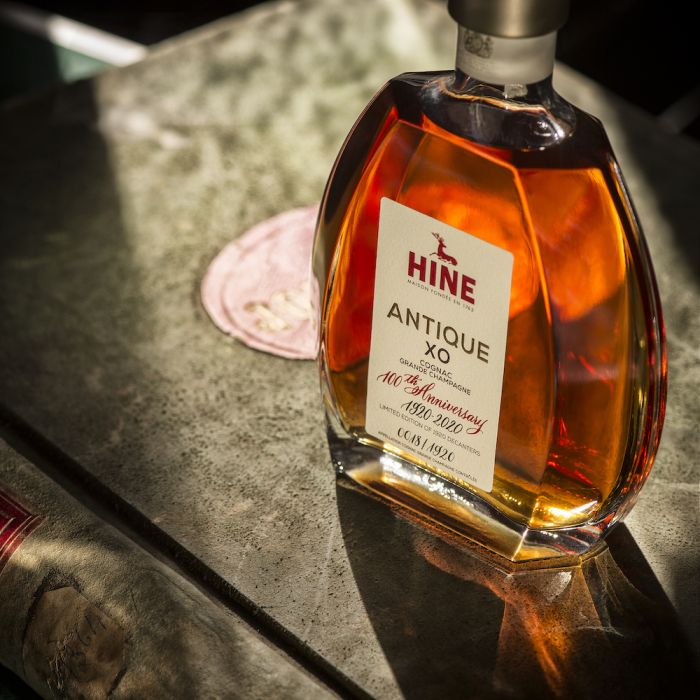 Only 1920 hand-numbered decanters were produced, with 270 released for sale in the U.S. HINE Antique XO 100th Anniversary Cognac is yet another iconic example of HINE's commitment to excellence and quality and for fine wine and spirits enthusiasts, this is a rare opportunity to savor the boundless fruits of Cognac's Premier Cru soils harvested 100 years ago.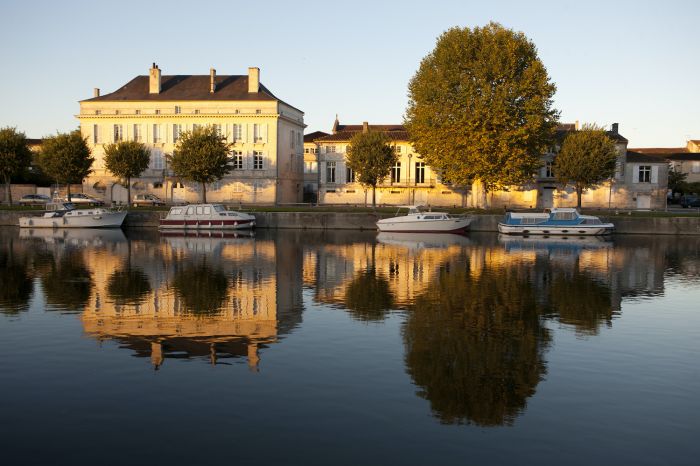 HINE House, Jarnac, France
For more than 250 years, precision and originality have been at the heart of HINE's spirited venture, and for 20+ years, Forget has been the conductor in charge of assembling HINE's exceptional blends with a commitment to the caliber established by Thomas Hine. As Cellar Master, Forget subscribes to a light-handed approach focused on showcasing the terroir, the aromatics, the fruit, and their collective evolving grace, enabled when farmed, aged, and blended with precision.
HINE's unique identity within the cognac world honors the legacy of cognac traditions while simultaneously integrating innovations. In addition to its critically acclaimed range of VSOP and VSOP XO blends, HINE's portfolio also includes a dynamic collection of early landed cognacs aged in the UK, single vintage cognacs from Bonneuil, and H by HINE – a VSOP blended specifically for mixing in cocktails.
Photos courtesy of HINE Cognac