If the mere mention of rum elicits images of tiny umbrellas floating in coconut-shaped mugs, perhaps it's time to reacquaint one's self with the popular spirit. And the Ron Abuelo brand is a great place to start.
These estate bottled rums are created at the hands of expert distillers at Varela Hermanos, a third-generation, family-owned company that dates to 1908, when Don José Varela established the first sugar mill in the town of Pesé in the recently-formed Republic of Panama. While rum is now aged in several regions around the world, these Pesé-made rums are unique due to the region's terroir, which features a rich mixture of volcanic soil and clay, and climate conditions such as moderate rainfall, cool nights, and humid days.
The company controls 100% of the rum-making process; they grow and hand-harvest 1,600 hectares of estate-owned sugar cane (without setting fire to the fields, a practice commonly used), distill their own spirit, and age it all at their estate. Between 85,000 – 95,000 tons of sugar cane is sorted and fed into the milling process annually for crushing, extraction, juice straining and purification at the state-of-the-art Don José Distillery. Production begins with cane juice fermentation along with in-house-raised 'pineapple' yeast, and moves to the aging process inside small white oak barrels, a balance of tradition and technology.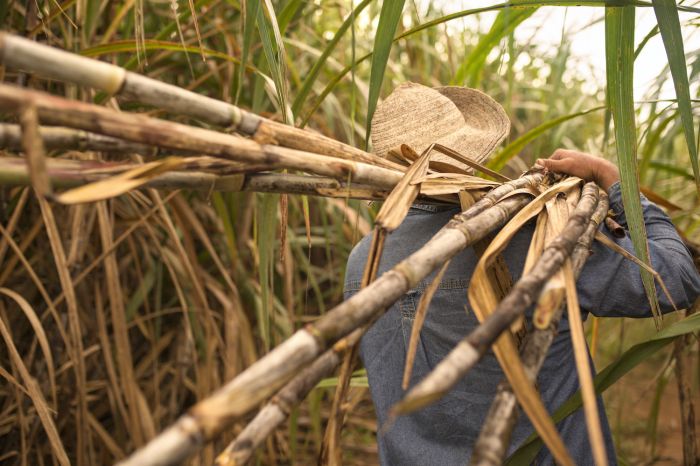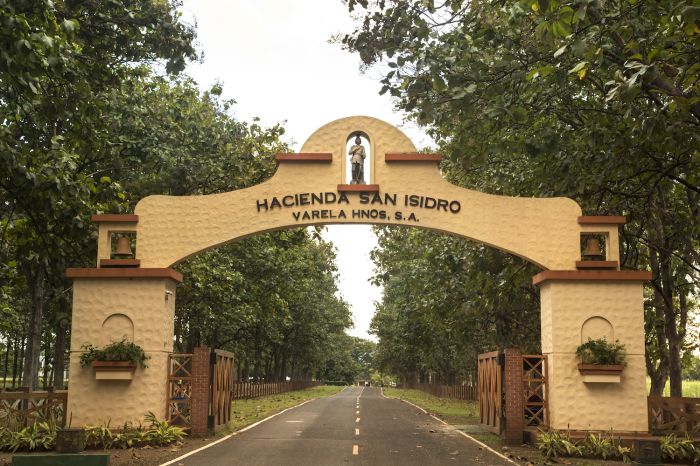 The rums are then created by the careful blending of two distinct styles of rum distillates: a light, clean rum distilled to a higher proof, and an aromatic base rum with bold, exotic flavors. The final result is a rich and fragrant spirit that offers subtle, complex flavors not found in regular rums. Strict quality control ensures consistency among each of the Ron Abuelo marques: Añejo, 7 Años, 12 Años, Centuria, the Finish Collection, and their newest adventure, Two Oaks.
"Our brand is the expression of our long and passionate quest to produce the finest aged rum in the world," said Luis J. Varela Jr., the third-generation member of the Varela family now running the company. "Abuelo means grandfather in Spanish, and the image of the old man on our labels reflects the essence of this brand: heritage and tradition. We are very proud of our Panamanian birthright and we believe this magical country provides the perfect place to create the very best rums."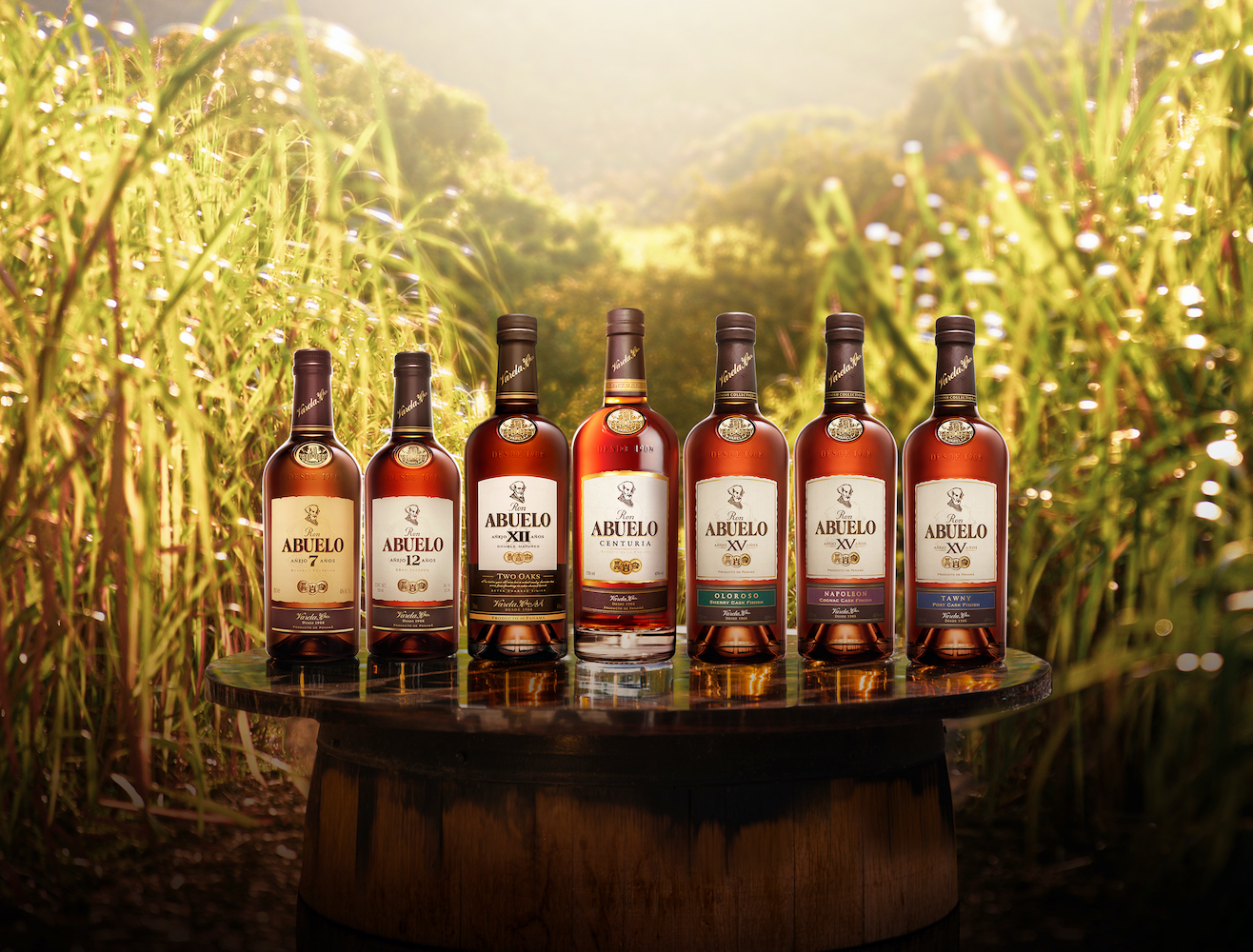 Ready to sample? Even though each shares the same DNA, the Ron Abuelo line-up offers varying experiences:
· Ron Abuelo Añejo (Reserva Especial): The youngest rum, both in age and spirit, Añejo is a good introduction to Abuelo's Panamanian rum-making tradition and features a toasted fruit on the nose with hints of banana, herbs and apricot that lead to caramelized notes of wood with a crisp, light smoky finish. SRP: $14.99 / 750ml
· Ron Abuelo 7 Años (Reserva Superior): A blend of superb rums, matured in selected, small oak casks, the Abuelo 7 Años is a versatile selection for sipping, mixing, and for food pairings. This one is balanced, with aromas of dates, raisins and vanilla. SRP: $24.99 / 750ml
· Ron Abuelo, 12 Años (Gran Reserva): Aged in hand-selected American oak barrels with a final maturation at a lower proof to create a rum of exceptional character, Abuelo's 12 Años is an intense and opulent spirit. Aromas of cocoa, toasted wood and nuts lead to a balanced palate of vanilla, dried fruit and tobacco that finishes with a lingering note of chocolate. SRP: $34.99 / 750ml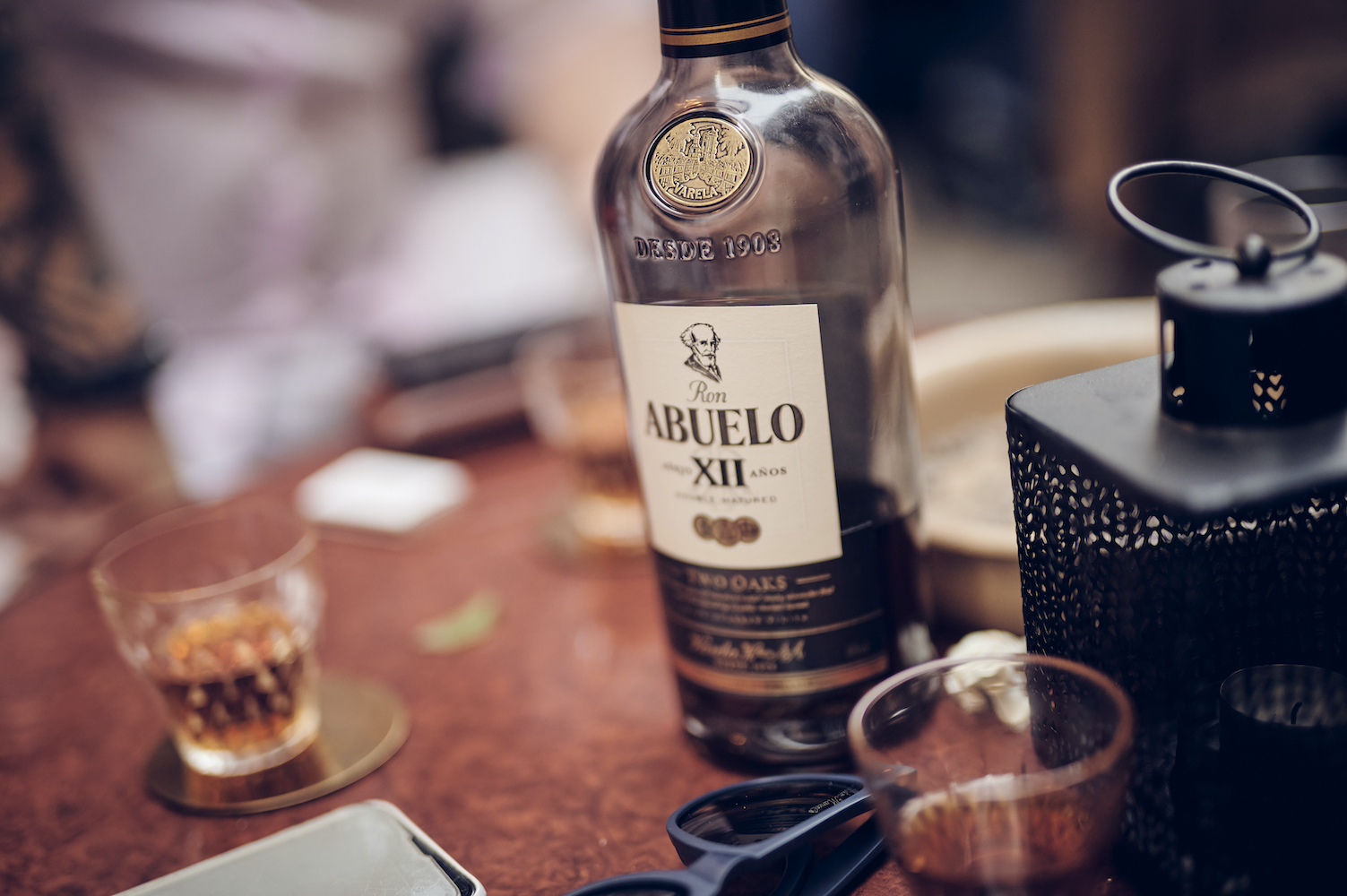 · Ron Abuelo XII Two Oaks (Selección Especial): The newest rum to join the Abuelo family is crafted from a 12-year-old rum that is first matured in oak bourbon barrels before it is finished in first fill extra-charred American oak barrels for exceptional depth and nuance. This dark mahogany rum has a bouquet of light smoke with toasted oak supported by vanilla and nuts. Lightly smoky and velvety in the mouth, Two Oaks has an intense taste of spice, caramel and roasted coffee beans with hints of coconut that lead to a long finish. SRP: $59.99 / 750ml
· Ron Abuelo Finish XV Collection Oloroso (Selección Especial): This 15-year-old rum is balanced and structured with layered aromas of wood and citrus that highlight elegant notes of saline and minerality in the mouth. Citrus follows with a finish of toasted almonds. It is an ideal accompaniment to raw seafood such as oysters, shrimp, oily fish, or dark chocolate with sea salt. SRP: $74.99 / 750ml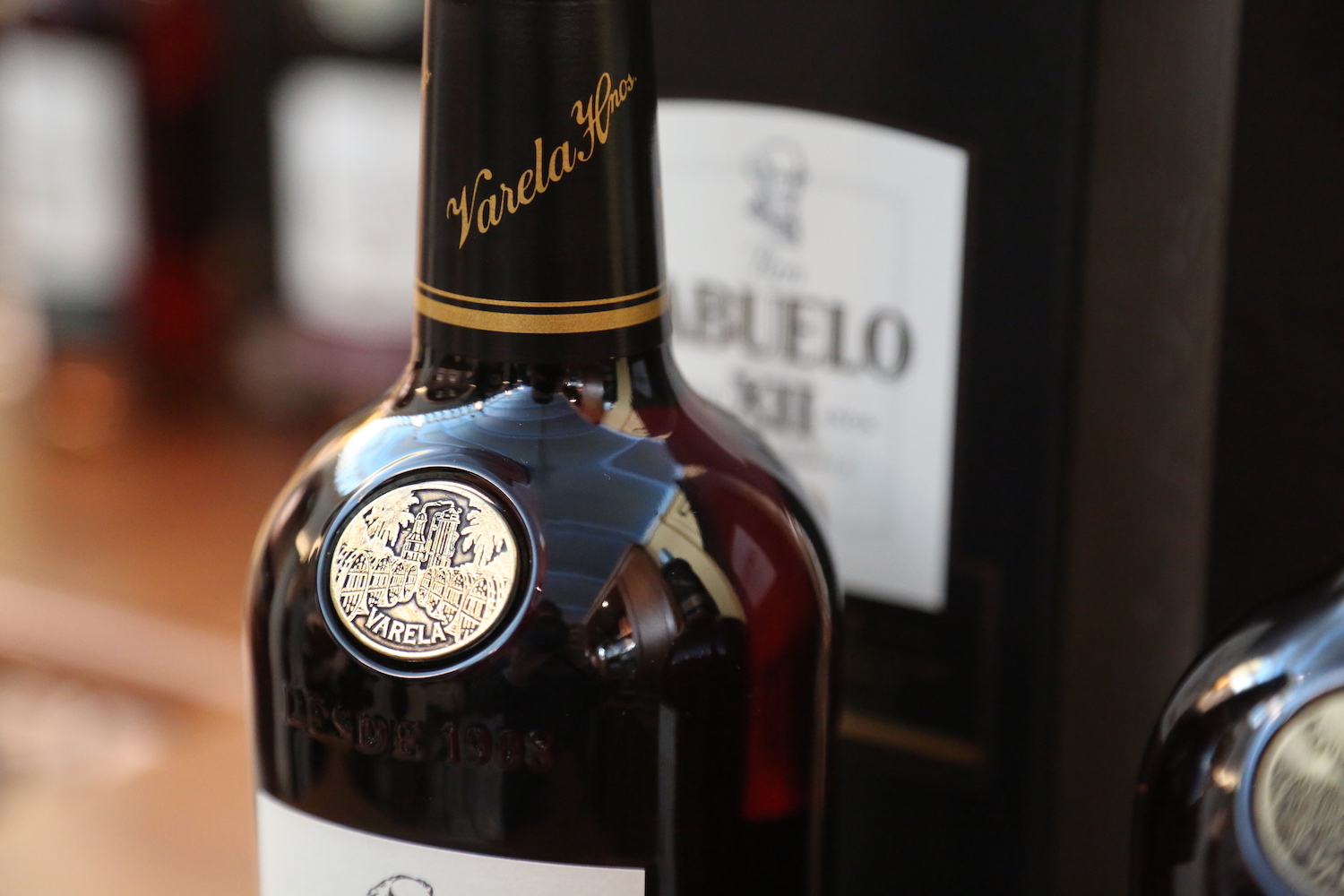 · Ron Abuelo XV Finish Collection Napoleon (Selección Especial): Finished in Cognac casks from France for a deep explosion of ripe autumn fruit with elegant hints of oak and dark chocolate, this is a balanced and delicate expression that has a long, profound and elegant finish. A wonderful accompaniment to raw meats served as tartar or carpaccio, or enjoy with dark chocolate with citrus, or ripe fruits. SRP: $74.99 / 750ml
· Ron Abuelo XV Finish Collection Tawny (Selección Especial): Finished in Port casks from Portugal for bold layers of sweet red fruits and opulent summer berries, this 15-year-old rum is silky, rounded and intense. A delightful accompaniment to mature and blue cheeses or chocolate with red fruit. SRP: $74.99 / 750ml
· Ron Abuelo Centuria (Reserva de la Familia): Centuria is a celebration of a century of Varela Hermanos and their long tradition of producing superior aged rums in Panama. It is dark copper in color and presents beautiful aromas of sweet citrus, prunes, nuts and cocoa. The palate is balanced, round, and full of ripe fruit that culminates in a mature wood finish. SRP: $120 / 750ml
Photos courtesy of Ron Abuelo