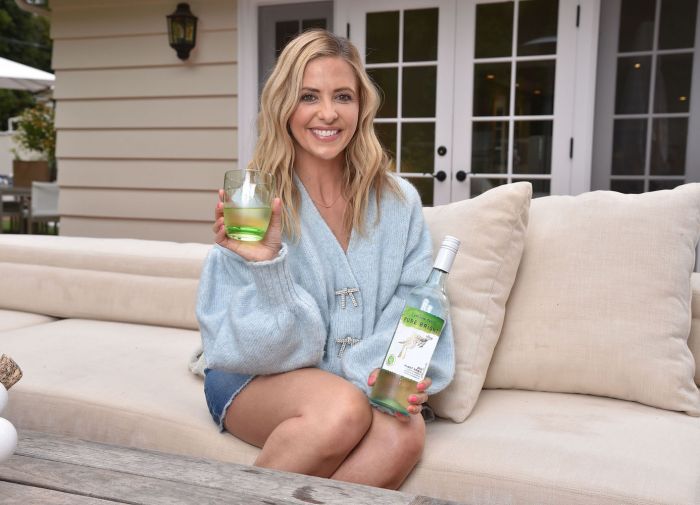 Sarah Michelle Gellar. Photo courtesy of PURE BRIGHT
Sarah Michelle Gellar is perhaps best known for her iconic television and movie roles, but this wife and mom of two is also an accomplished author, entrepreneur, and culinary whiz. As the founder of Foodstirs, a baking kit subscription company, and the author of the cookbook Stirring Up Fun with Food: Over 115 Simple, Delicious Ways to Be Creative in the Kitchen, Gellar's gastronomic skills and know-how are well proven. So when she recommends her current favorite wine, we take notice.
This summer, Gellar's wine glass is filled with [yellow tail] PURE BRIGHT, a lower alcohol wine (available in Sauvignon Blanc, Pinot Grigio and Chardonnay) that pairs well with the best of summer's bounty. [yellow tail], America's best-selling imported wine brand, has spent the last several years creating PURE BRIGHT via a proprietary process that maximizes flavor while minimizing calories and alcohol.
Gellar fell in love with Australian wines while filming Down Under. "I think for me it was more about the experience of being able to document a time and place with taste," said Gellar. "You learn a lot about a culture, a city and a country based on what they drink... the Pure Bright lineup has a very specific flavor profile. Yellow Tail kept the essence that makes a wine beautiful.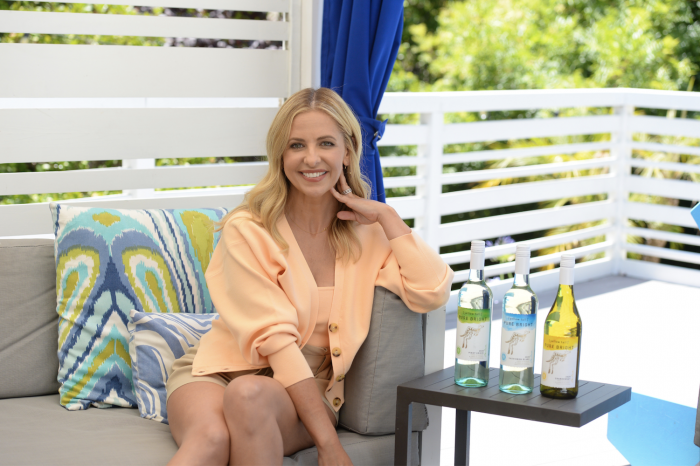 Photo courtesy of PURE BRIGHT
"I think everything right now is about enjoying the moment right after the year that we've all had and really being present. I want everything to be full body, if that makes sense - not just my wine. I want to experience taste and sense and smell and all of those. Nothing better than at the end of the day, rewarding yourself and feeling like you're on a mini vacation. You take that first cool, crisp sip, and you're like, 'Yes, I can do this again tomorrow."
"Until now, lower calorie wines have been seen as light on flavor," said John Casella, Managing Director of Casella Family Brands, which makes [yellow tail] PURE BRIGHT. "That was a trade-off we weren't willing to make. We took the opposite approach, ensuring great taste and then working our way backward to deliver on making it lighter."
"Like many busy moms I'm constantly multi-tasking," said Gellar. "But at the end of the day, I want to lighten things up a little. PURE BRIGHT tastes great and is the perfect way to bring some balance back into my life."
And one of Gellar's favorite ways to relish PURE BRIGHT (in addition to enjoying a glass while in a bubble bath with a really good book) is pairing it with seasonal summer dishes that perfectly complement the wines' light and crisp flavors. Here are two of her favorite summer recipes:
Grilled Shrimp Skewers with Citrus Salsa
Ingredients:
1 lime
¼ cup olive oil
2 cloves garlic, minced
½ tsp salt
¼ tsp crushed red pepper flakes
¼ tsp pepper
1 lb. large shrimp, peeled and deveined (tail on or off)
2 Tbsp chopped fresh parsley
4 skewers, about 12" long (if using wood, pre-soak in water)
Citrus Salsa
½ cup orange segments, cut into small pieces
½ cup diced fresh mango
¼ cup finely chopped orange or yellow bell pepper
2 Tbsp orange juice
3 Tbsp snipped fresh chives
1 tsp minced garlic
Salt & pepper to taste
Directions:
Zest lime into a small bowl. Cover and set aside.
Squeeze juice from lime and reserve.
Preheat grill or grill pan to medium-high.
Thread shrimp on skewers.
Place skewers on grill or grill pan; cook 2 to 3 minutes per side or until shrimp are opaque or pink.
Sprinkle shrimp with reserved lime zest and chopped parsley.
Citrus Salsa: Combine ingredients in medium bowl and serve with shrimp.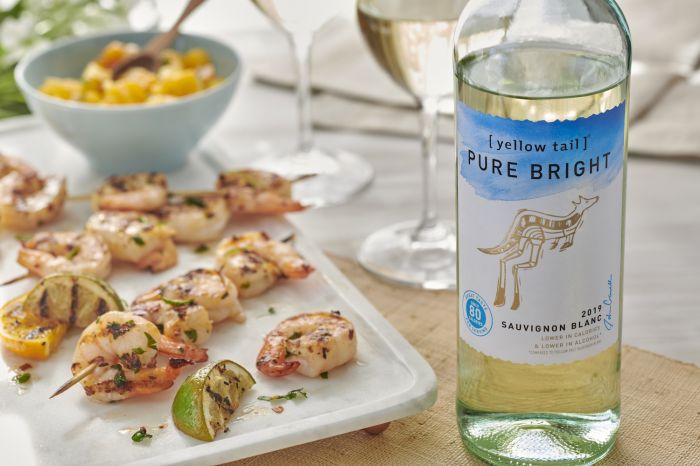 Grilled Shrimp Skewers with Citrus Salsa. Photo courtesy of PURE BRIGHT
Fruit Cookies with Maple Ricotta Cream
Ingredients:
8 plain sugar cookies
½ cup ricotta cheese
2 Tbsp maple syrup, divided
½ tsp vanilla extract
¼ cup apricot jam (no sugar added)
1½ cups mixed fresh cut fruit or berries
Directions:
Beat ricotta cheese, 1 Tbsp maple syrup, and vanilla until creamy. Set aside.
Spread jam evenly over each cookie.
Spread ricotta mixture over jam layer.
Arrange cut fruit on top of cookie.
Drizzle with remaining maple syrup.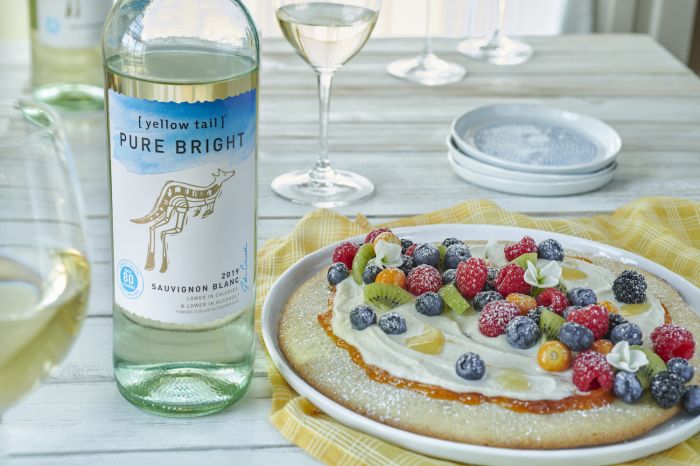 Fruit Cookies with Maple Ricotta Cream. Photo courtesy of PURE BRIGHT