Photos Courtesy of Luxury Frontiers -Belmond Savute Elephant Camp, Africa Mark Williams
The Rewilding And Regeneration Of The Luxury Adventure: Luca Franco, CEO and Founder of Luxury Frontiers.
Luca Franco is the Founder and CEO of Luxury Frontiers, a San Francisco/Johannesburg- based international firm specializing in design, development, and guest experience concepts for upmarket, light-on-earth hospitality structures ranging from tented camps to treetop suites.
Drawing on his passion for transformational travel, re-wilding, and entrepreneurship, Mr. Franco founded Luxury Frontiers in 2011 and has grown the firm with a multicultural team of designers, architects, and eco-resort experts to create truly experiential hospitality structures.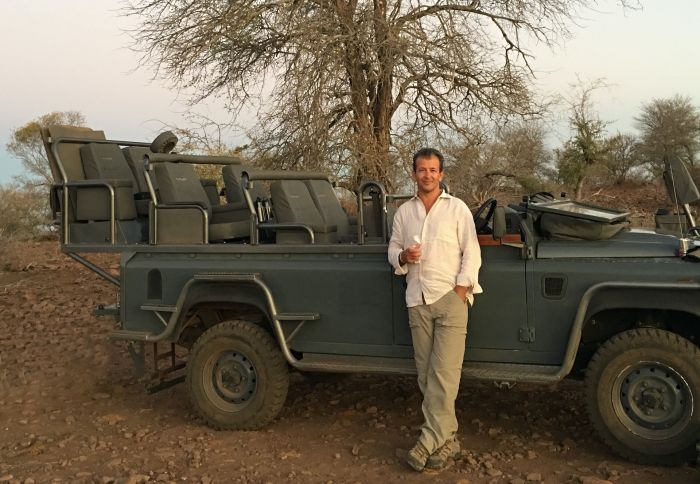 Luxury Frontiers/ Luca Franco, Founder, CEO
Luxury Frontiers' outdoor experiences are sensitive to the natural environment and facilitate immersive guest experiences inspired by an authentic sense of place and purposeful responsibility to planet and people.
Mr. Franco's pioneering approach to the travel industry fuses a sustainable design philosophy with adventure tourism. Many Luxury Frontiers projects include diverse programming related to the surrounding environment, with activities and experiences undertaken in remote or non-traditional destinations. The immersive soft adventure experiences curated by Luxury Frontiers don't require any special qualifications from the traveler, just a desire for an unusual or off the beaten path experience.
In 2020, Luxury Frontiers won the AHEAD Americas Award in the "New Concepts" category for its design of Nayara Tented Camp in Arenal Volcano National Park in Costa Rica. The firm's work on Camp Sarika by Amangiri in Utah made Luxury Frontiers a finalist for the Hospitality Design and Radical Innovation Awards. The company's current client roster in the hospitality and real estate industries includes Four Seasons, Aman, Belmond, Ritz-Carlton Reserve, Abercrombie & Kent, and Wilderness Safaris.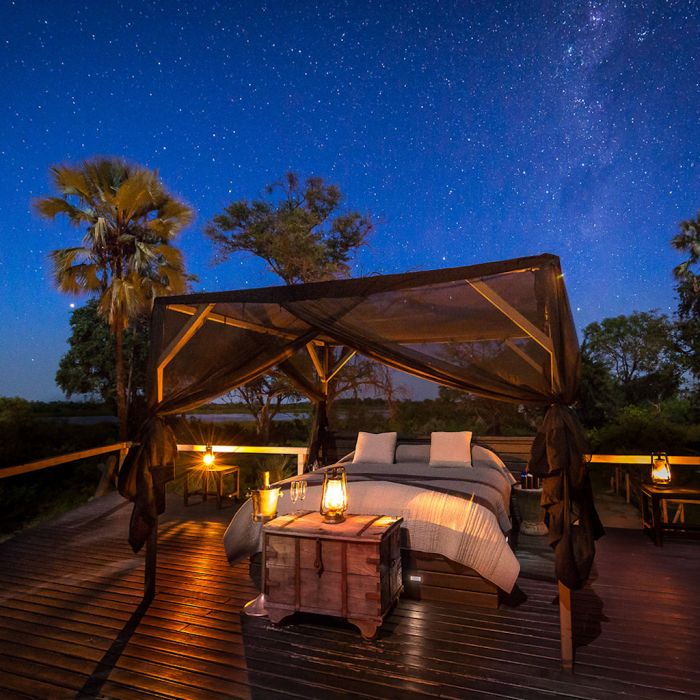 Abu Camp 'Star Bed,' Botswana - Andrew Howard
Over the years, Mr. Franco has worked on projects with hospitality leaders such as Bulgari Resorts, Auberge Resorts, Hyatt, The Stein Hotels, Icehotel, Ferragamo, Marriott Vacation Club Intl', Interval International, and RCI. He was also a joint venture partner with Strategic Hotels and Resorts on mixed-use projects and served as an architect for the Icehotel, Sweden.
Born and raised in Italy, Mr. Franco earned a Bachelor of Science in Building Engineering from the University of Pavia in Italy. He has lived in ten and traveled to 90 countries and speaks four languages. Though often on the road, Mr. Franco makes his home in Chicago with his wife and four children.
JustLuxe is grateful that he spoke to us at length about the evolution of luxury, that now includes experiences of regeneration and re-wilding.
JustLuxe: You have been one of the very few who first conceptualized the coming together of luxury and sustainability, with the new concept being the green dimensionality of experiential travel. How did you first conceive of this original, blended idea?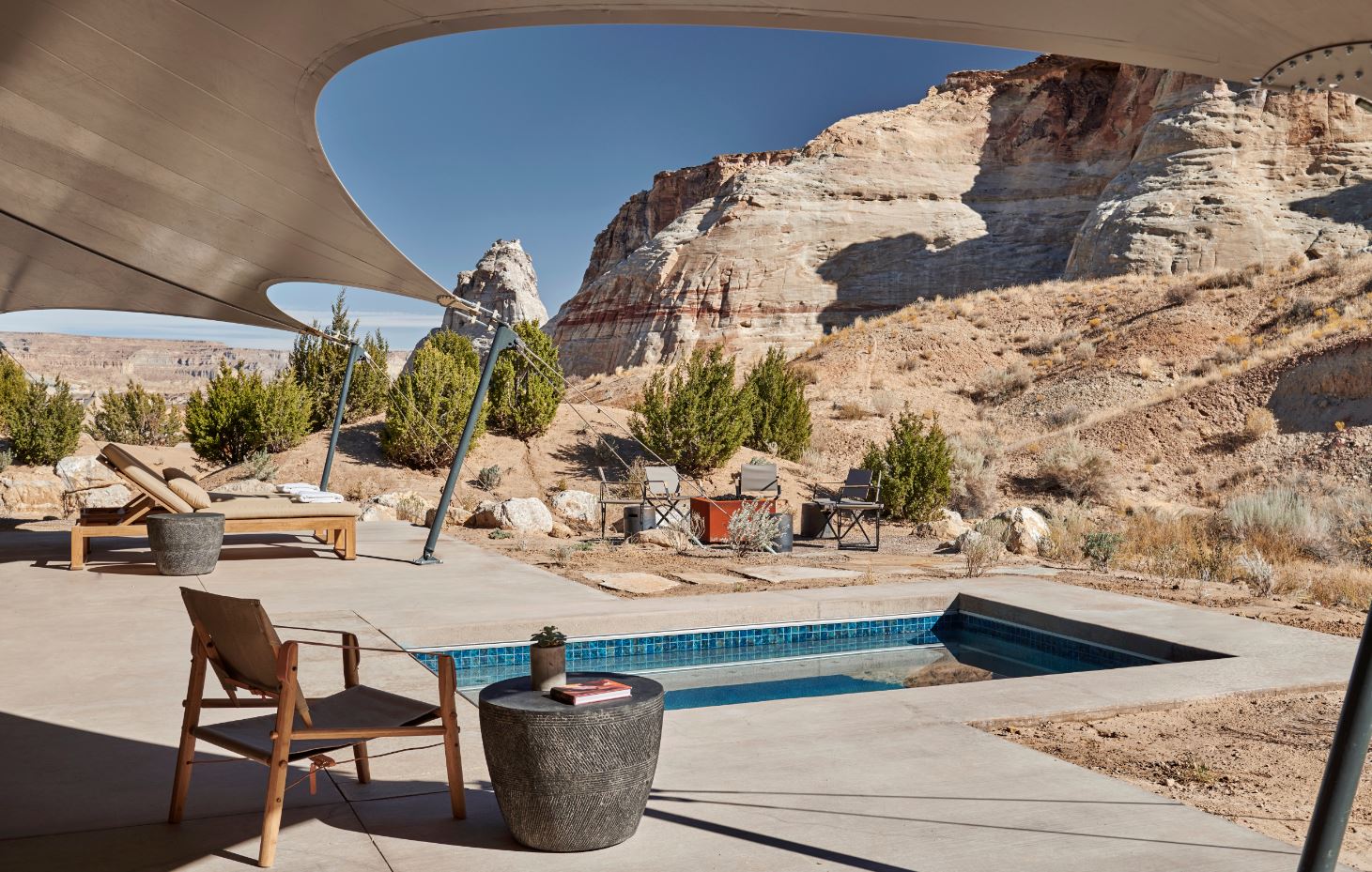 Camp Sarika at Amangiri, Canyon Point, Utah.
Mr. Franco: The beauty of travel is it broadens your mind and opens your heart. Through my travels, I have seen the need to protect and regenerate the gifts of nature – both for now and for future generations. I started Luxury Frontiers out of my belief in a consumer shift where people were seeking to travel as a means to collect novel experiences and learn something new rather than check places off a bucket list.
It was more about the journey than hitting all the top tourist attractions. Turns out I was right and now, 10 years on, I believe there is another shift underway, whereby it isn't enough just to experience a destination sustainably, but to know that you are taking part in a regenerative effort to give back to the land.
JustLuxe: Please discuss how you knew about low-impact hospitality structures, tented camps and treehouse suites? Had you stayed in them, and if so, where and what was your first positive experience?
Mr. Franco: Ever since childhood, I have always wanted to 'feel the elements' no matter how extreme and always enjoyed strong contrasts in my adventures. Nothing exhilarates me more than jumping off a plane coming from 50-degree Celsius weather in the Middle East into a frigid Chicago winter's day and going for a run through the snow. I never want to control my environment; I want to embrace it and feel the effects of nature on my soul. The same when I travel. I never wanted to act as a tourist or a voyeur. When I am in a new destination, I want to feel like a local, eat the same food, dress the same way, and engage in day-to-day living. I have often traveled solo because this way I can fully immerse myself in the local culture and embrace the genius loci (the spirit of the place) without any extraneous interference.
I believe that experiential hospitality structures enable this way of travel, breaking away from the traditional form of a hotel or resort and taking inspiration from the architectural vernacular of the destination. For me, alternative accommodations evoke a child-like nostalgia for the excitement of sleeping under the stars, in a tent, or a canopy.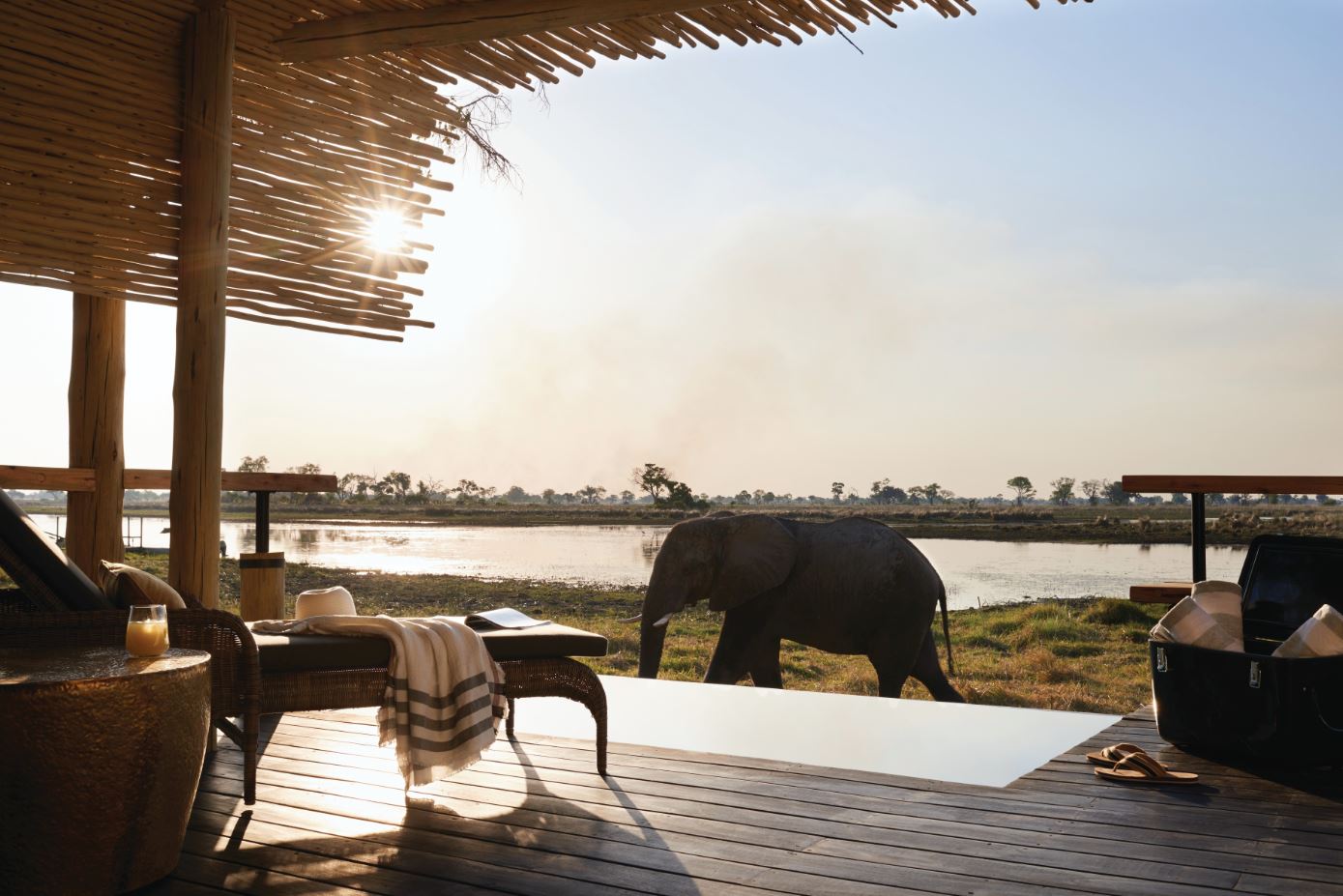 Belmond Eagle Island Lodge, Botswana
JustLuxe: As I have said before, and to you, you seem to be a substantial definition of being in the right place at the right time. You have vast international experience and speak five languages. But you also have a spiritual nature that blends well with the importance of land stewardship and green intelligence. Can you talk about your sense of moving beyond the usual definition of luxury to a more immersive, transformational one?
Mr. Franco: I think luxury can mean different things to different people. To some, a luxury hotel implies plush linens, a personal butler, all-you-can-eat caviar, and as much champagne as you can drink. To me, a luxury experience means a life-defining journey into nature or an experience that transforms me. Luxury Frontiers aims to bring people closer to nature without sacrificing sustainability or sophistication. This aligns closely with my two personal mantras: 1) We are Nature and 2) We Don't Own the Land. The Land owns us – I always keep them in mind and in my heart.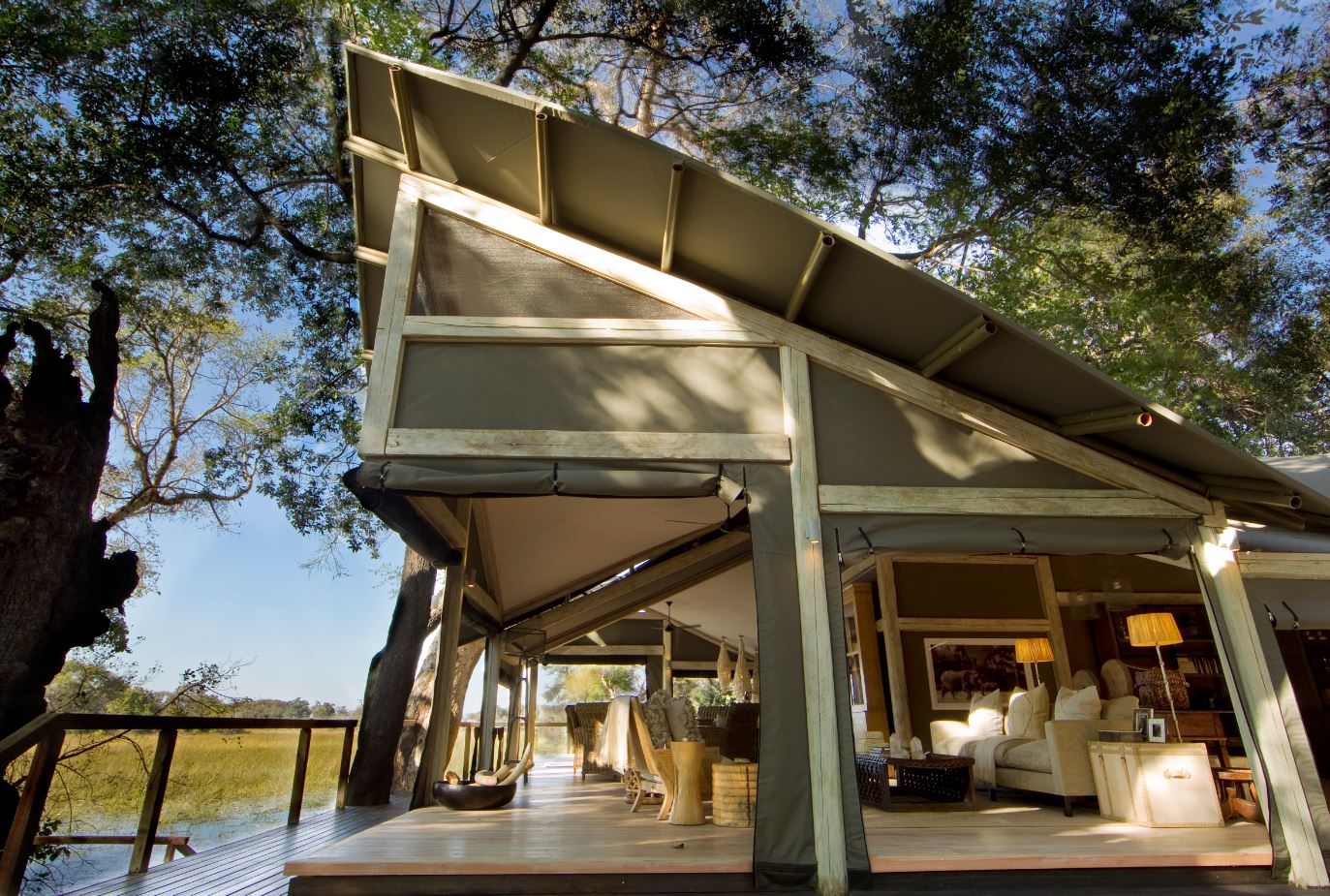 Abu Camp, Andrew Howard
JustLuxe: What hotel brands have used Luxury Frontiers to enhance their accommodations? And how do they do this?
Mr. Franco: Luxury Frontiers designs sustainable and immersive resorts, lodges, and camps in naturally beautiful locations all over the globe. In addition to new builds, renovations, and refurbishments, Luxury Frontiers has worked with a number of luxury brands to design add-ons or satellite accommodations to existing properties. Add-on accommodations allow hotel brands to embrace and be part of the sustainable, experiential travel movement and leverage existing infrastructure of their hotel properties.
A great example of this is the project we completed last year for Aman Resorts in Southern Utah. A satellite camp to the world-renowned Amangiri property, Luxury Frontiers completed the architecture and interior design for the tented pavilions of Camp Sarika by Amangiri, the first ultra-luxury, four-seasons tented camp in North America. Since opening in July of last year, Camp Sarika has achieved around 90% occupancy and garnered an impressive amount of national and international press coverage.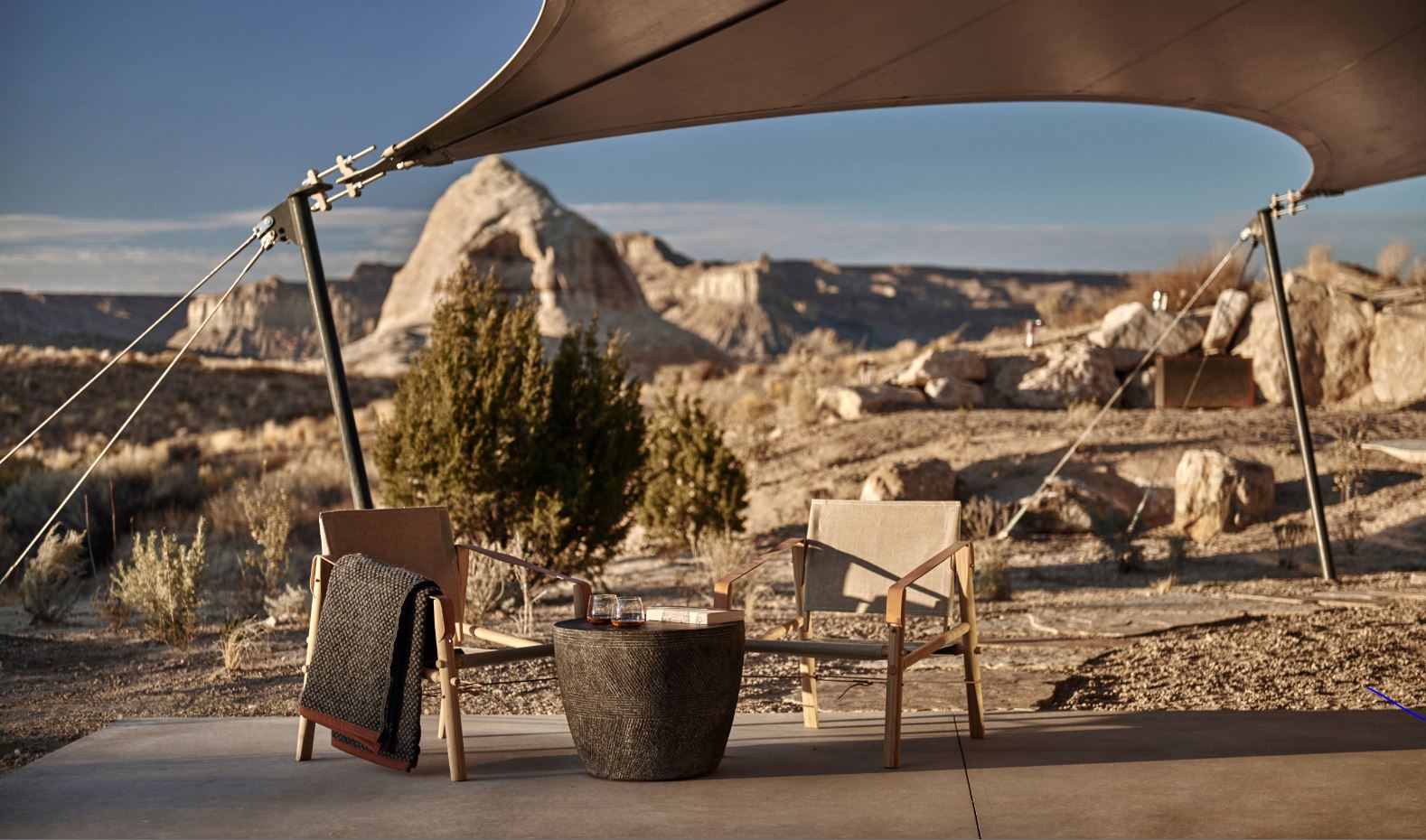 Luxury Frontiers/Camp Sarika/Utah
JustLuxe: Because of the eco-sensitive vision of Luxury Frontiers, can your tented camp structures be removed, leaving no trace --leaving the desert, mountains, all land as it was before? If so, about how long would that take?
Mr. Franco: Leave no trace principles lay at the heart of our architecture and design ethos. Luxury Frontiers designs contextually relevant, light-on-earth hospitality structures in beautiful destinations around the world. Many of our projects are off-grid and require sustainable infrastructure that won't damage the surrounding eco-systems. The removal time would depend on the project, and we can proudly say that all our projects are still in operation. Also, we are able to create pop-up structures and nomadic camps, which allow for minimal removal time.
JustLuxe: Please discuss the importance of stewardship, not ownership of land and its resources as regards the Luxury Frontiers brand.
Mr. Franco: With the immense privilege of working in naturally beautiful and culturally vibrant destinations comes a responsibility. Since we design projects in diverse eco-systems and environments, our priority is to act as stewards of the land wherever we go. Luxury Frontiers does not own the land in any sense, and furthermore we have a responsibility to ensure the designs we put forward are sustainable for people, place, and profit.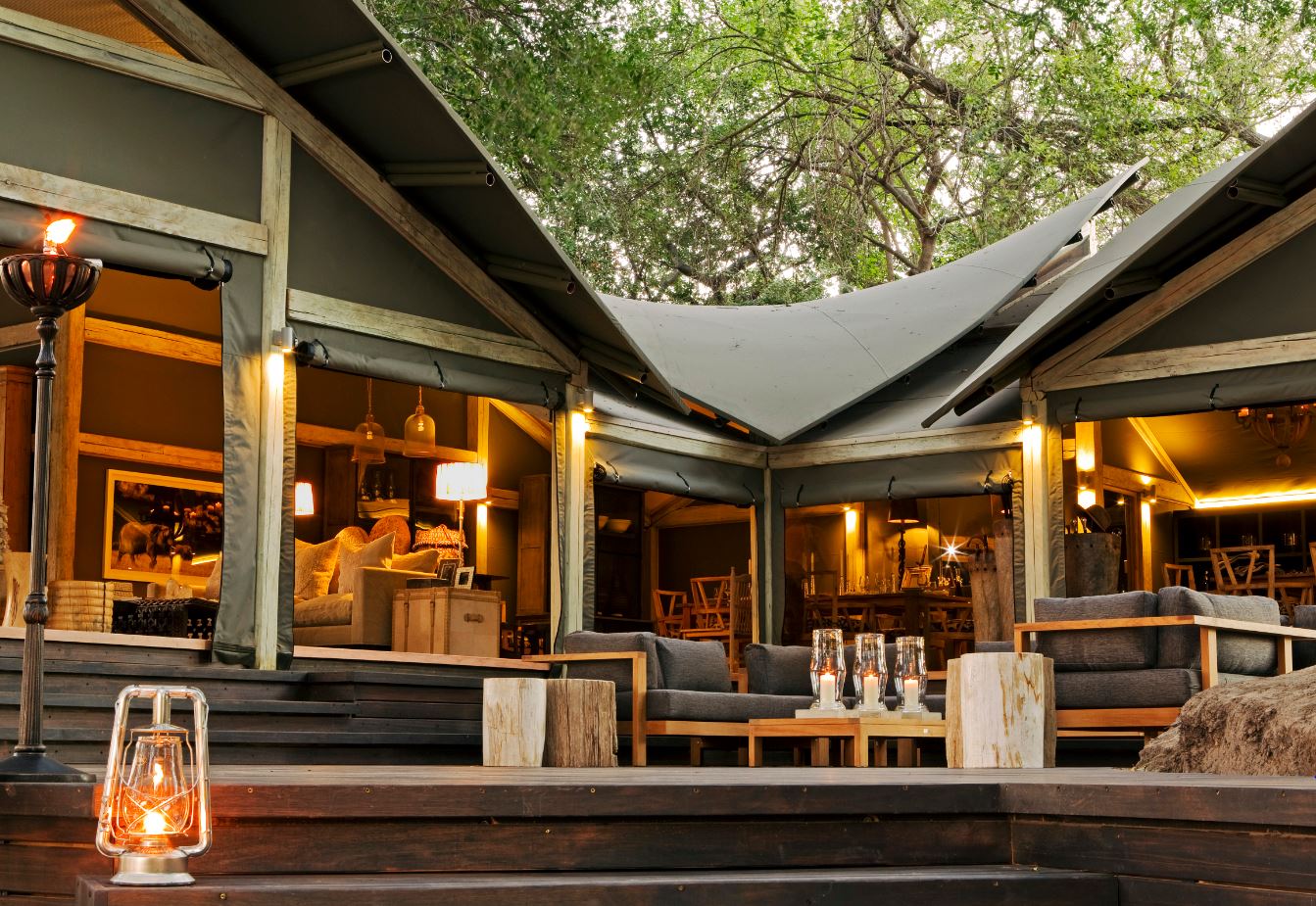 Abu Camp, Botswana - Andrew Howard
JustLuxe: How do you see the future of the new meaning of luxury, in terms of rewilding and transformational travel, and how Luxury Frontiers fits into that new paradigm?
Mr. Franco: Thankfully, luxury has evolved. It has gone beyond transformational travel toward regenerative travel, which resonates more now than ever. Luxury Frontiers is fortunate to partner with operators and brands around the world that share these values, and together bring to life hotel designs that create life-changing journeys.
Visit Luxury Frontiers to learn more.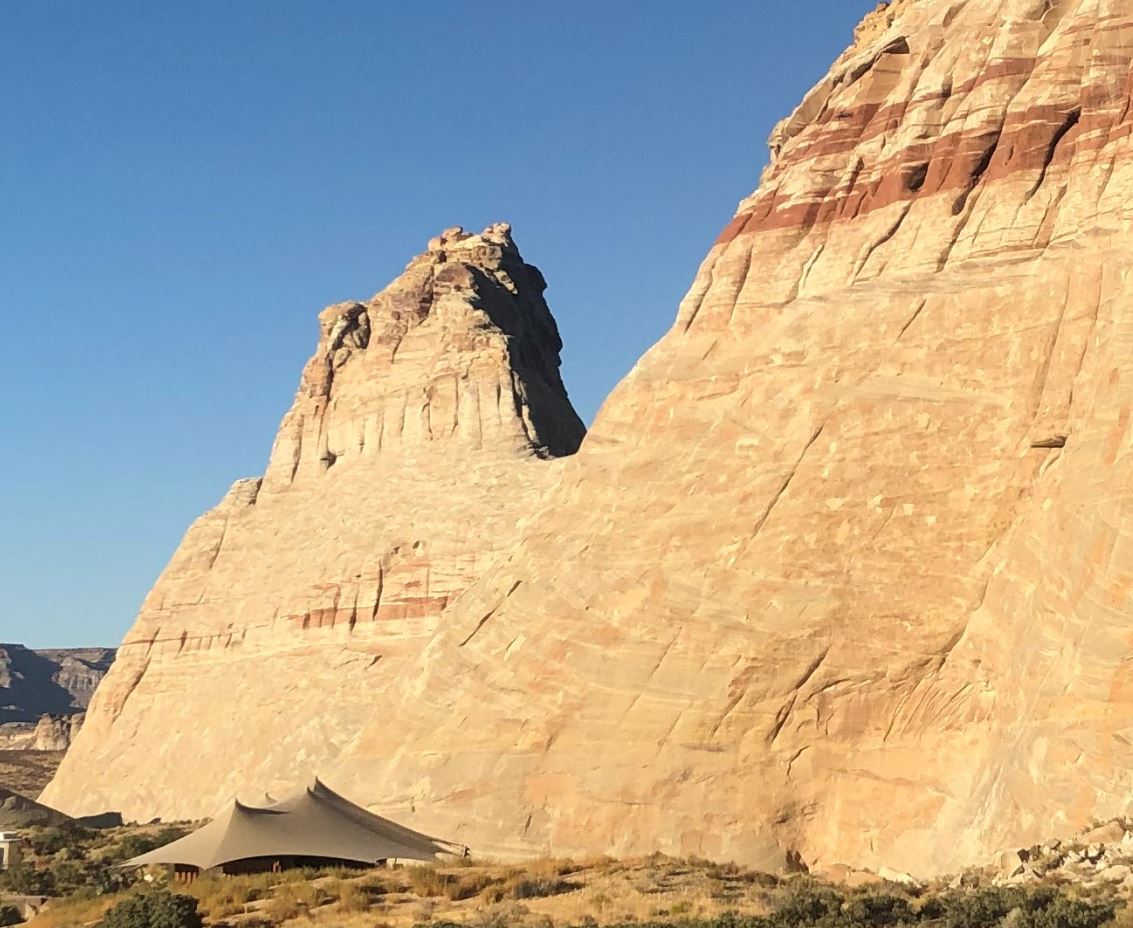 Luxury Frontiers
Camp Sarika, Southern Utah
Luxury Frontiers
Abu Camp Interior, Botswana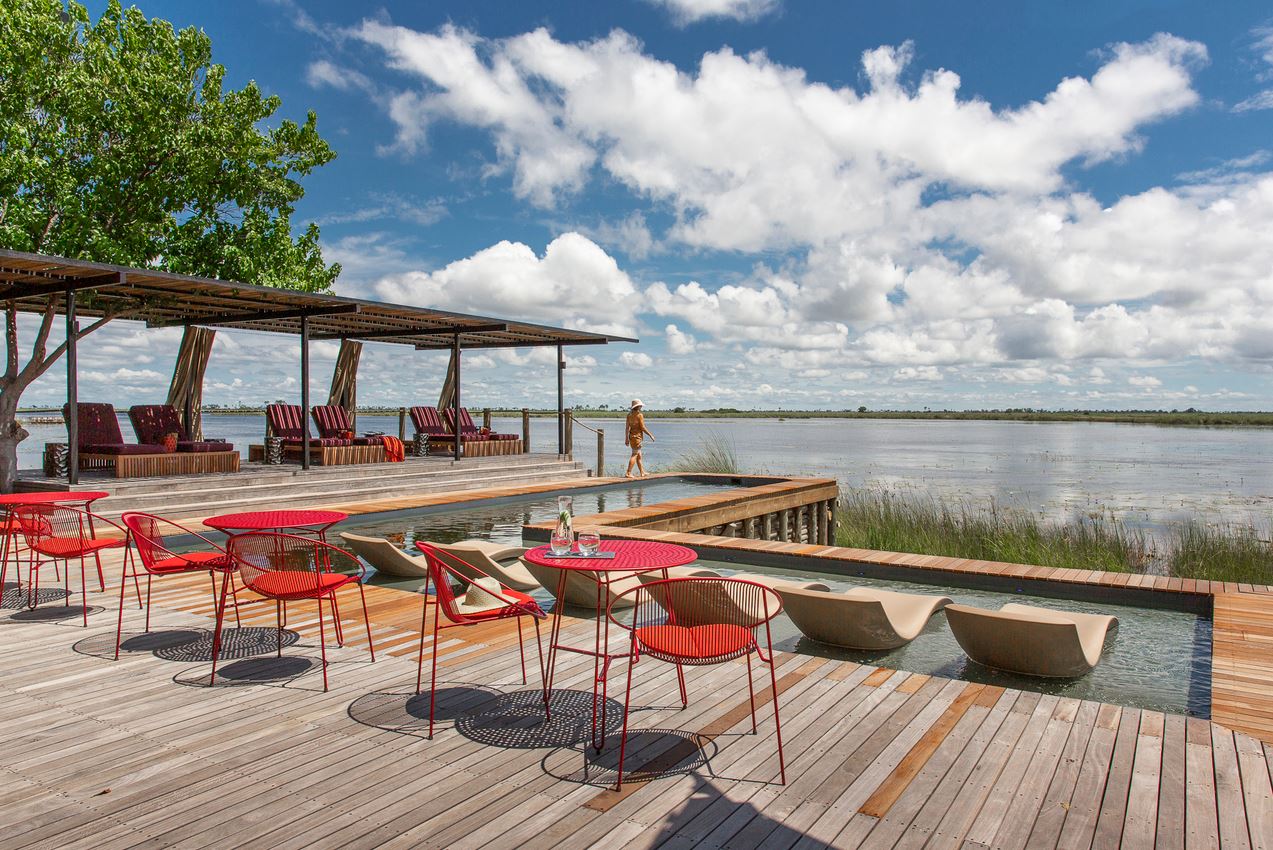 T. Cuniffe
Duma Tau Camp, Linyanti, Botswana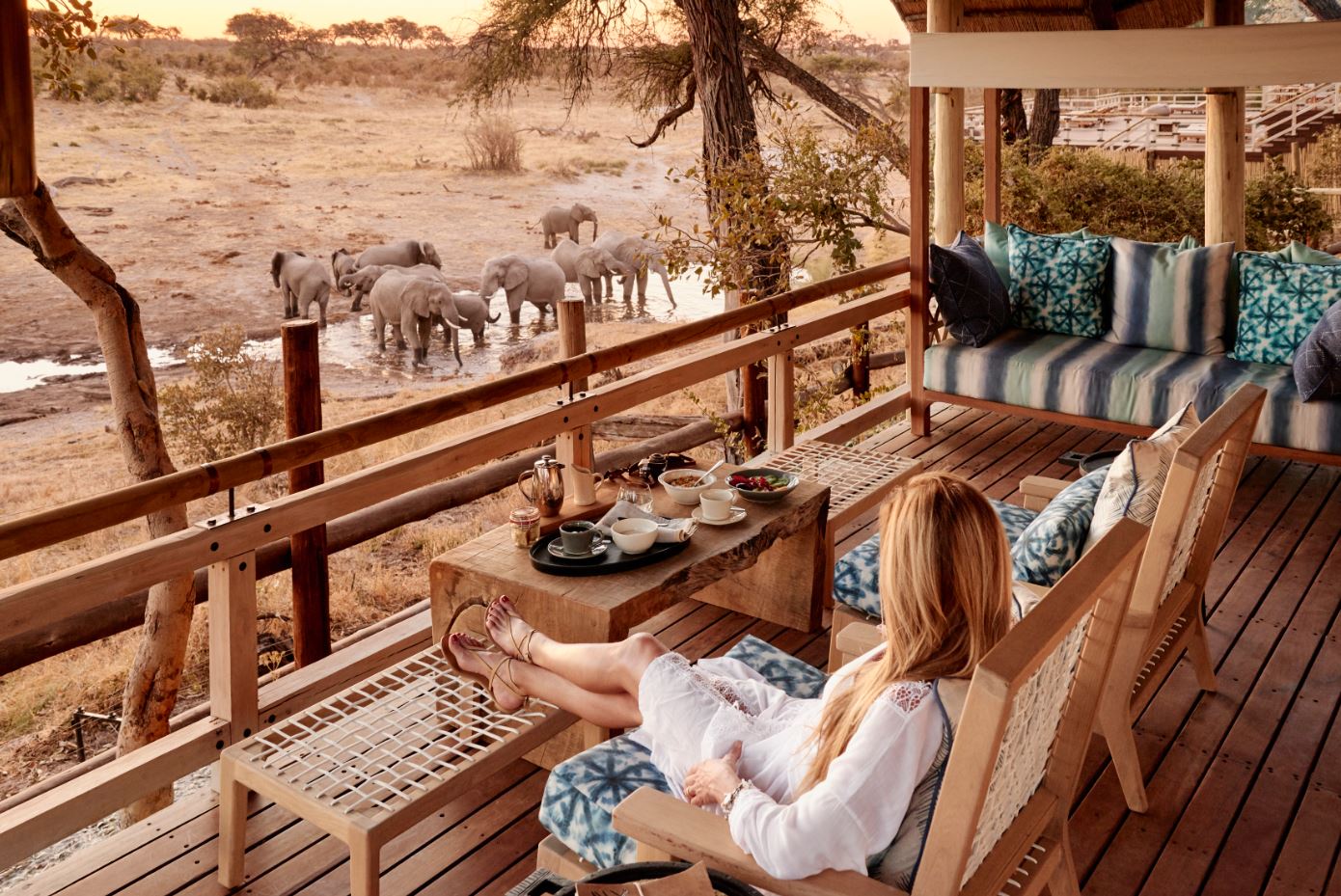 Mark Williams
Belmond Savute Elephant Lodge, Botswana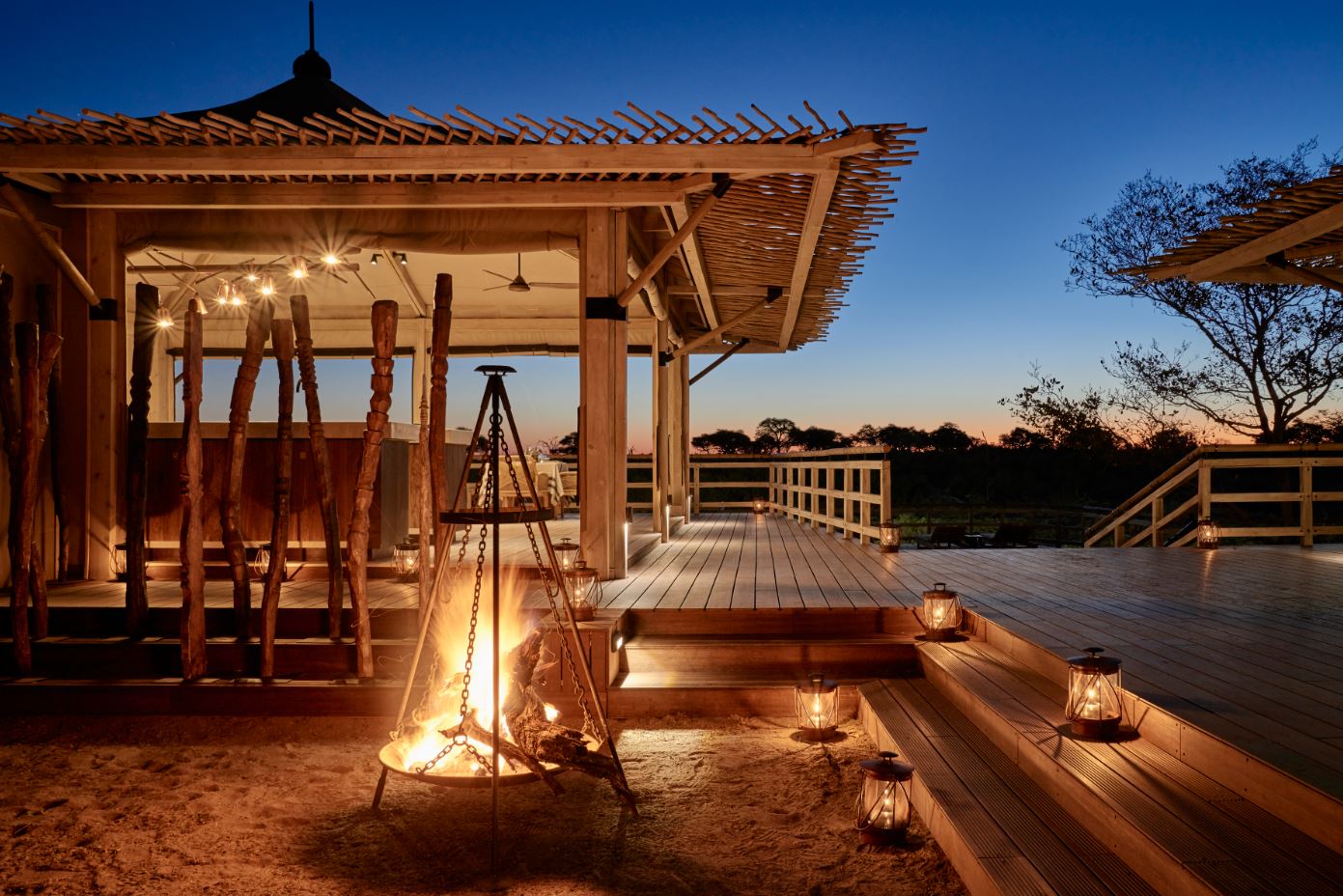 Mark Williams
Belmond Savute Elephant Lodge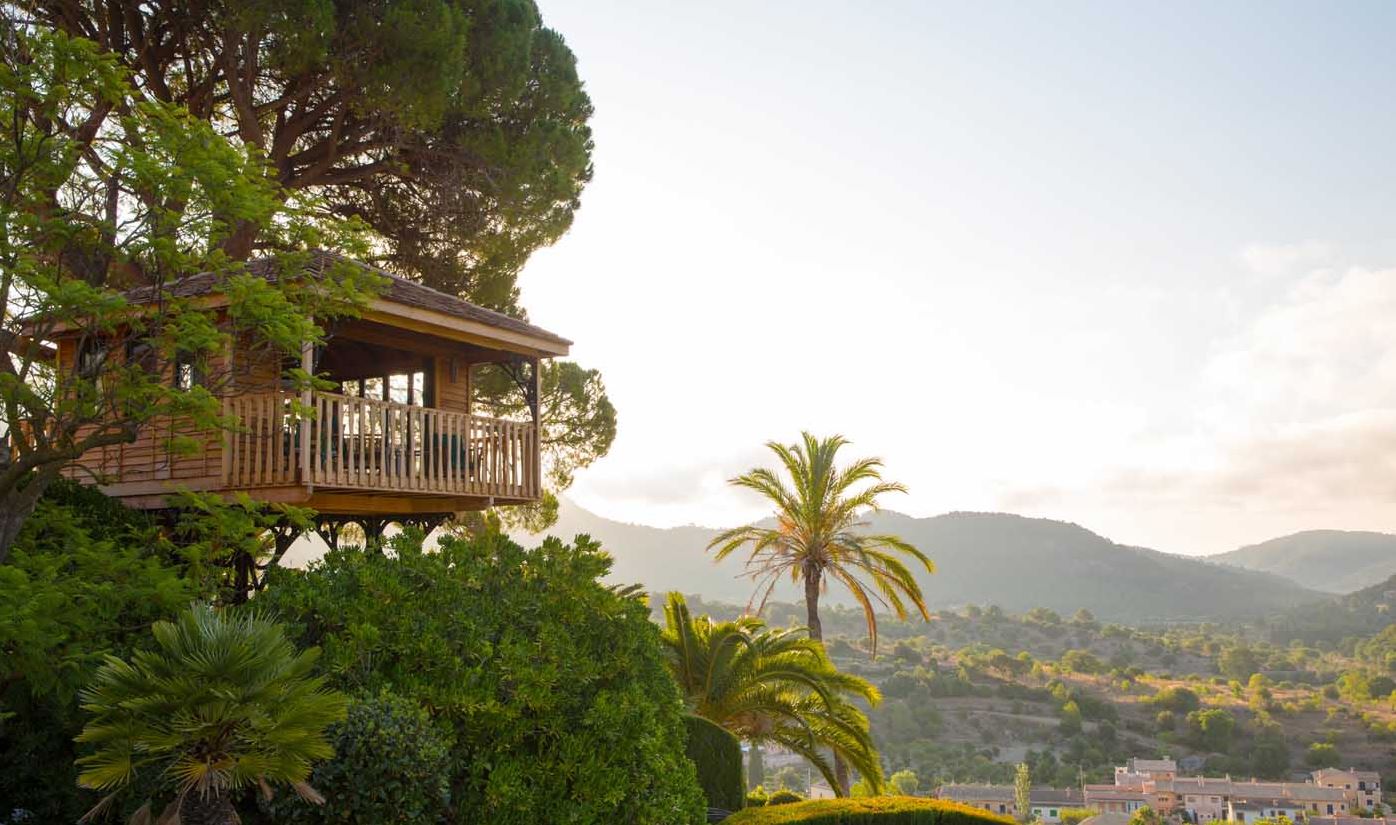 Luxury Frontiers
Gran Hotel Son Net Treehuse, Mallorca
Mark Williams
Belmond Savute Elephant Lodge, Botswana - Entrance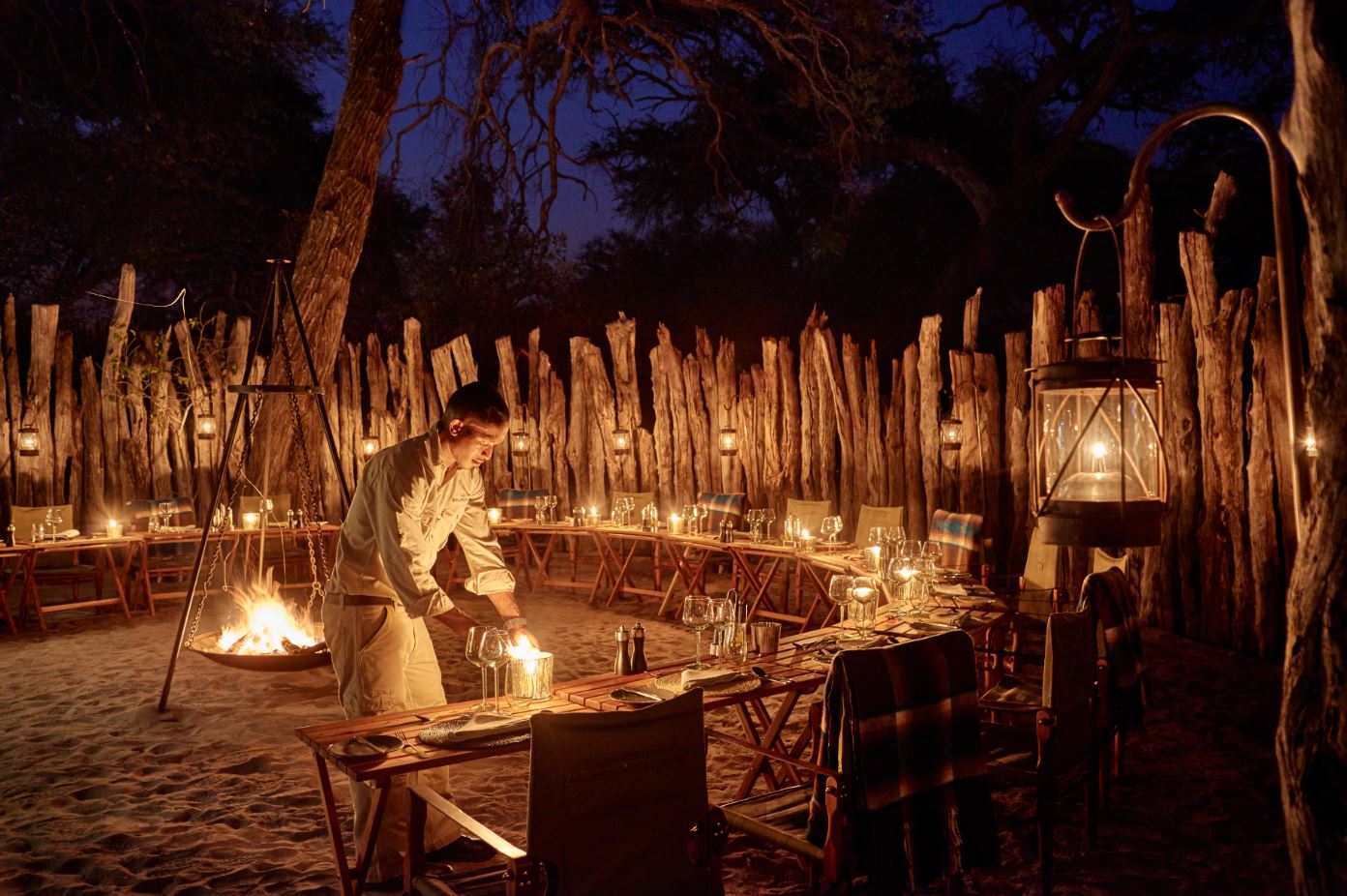 Mark Williams
Belmond Savute Elephant Lodge, Botswana, Outdoor Dining Area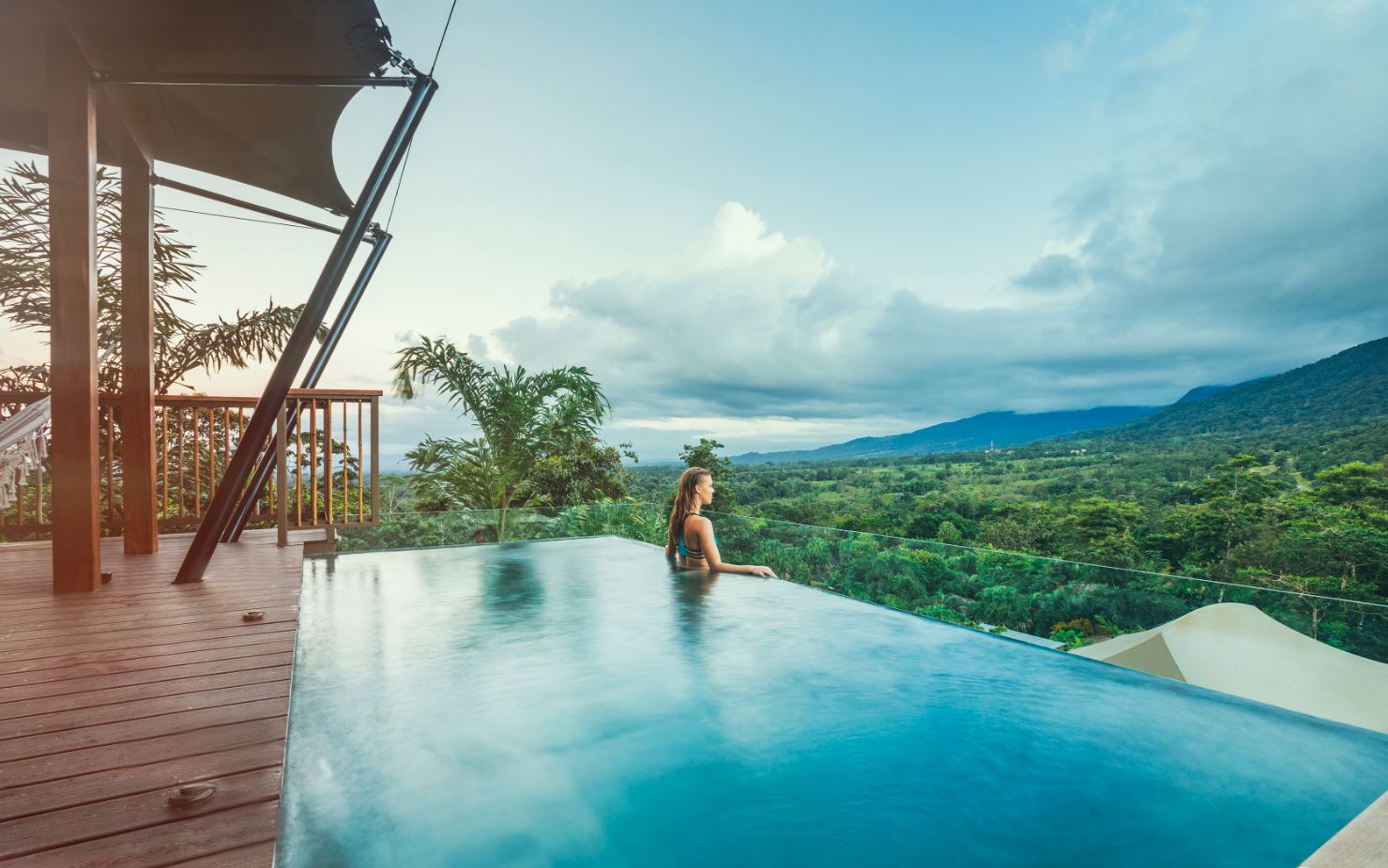 Luxury Frontiers
Camp Nayara, La Fortuna, Costa Rica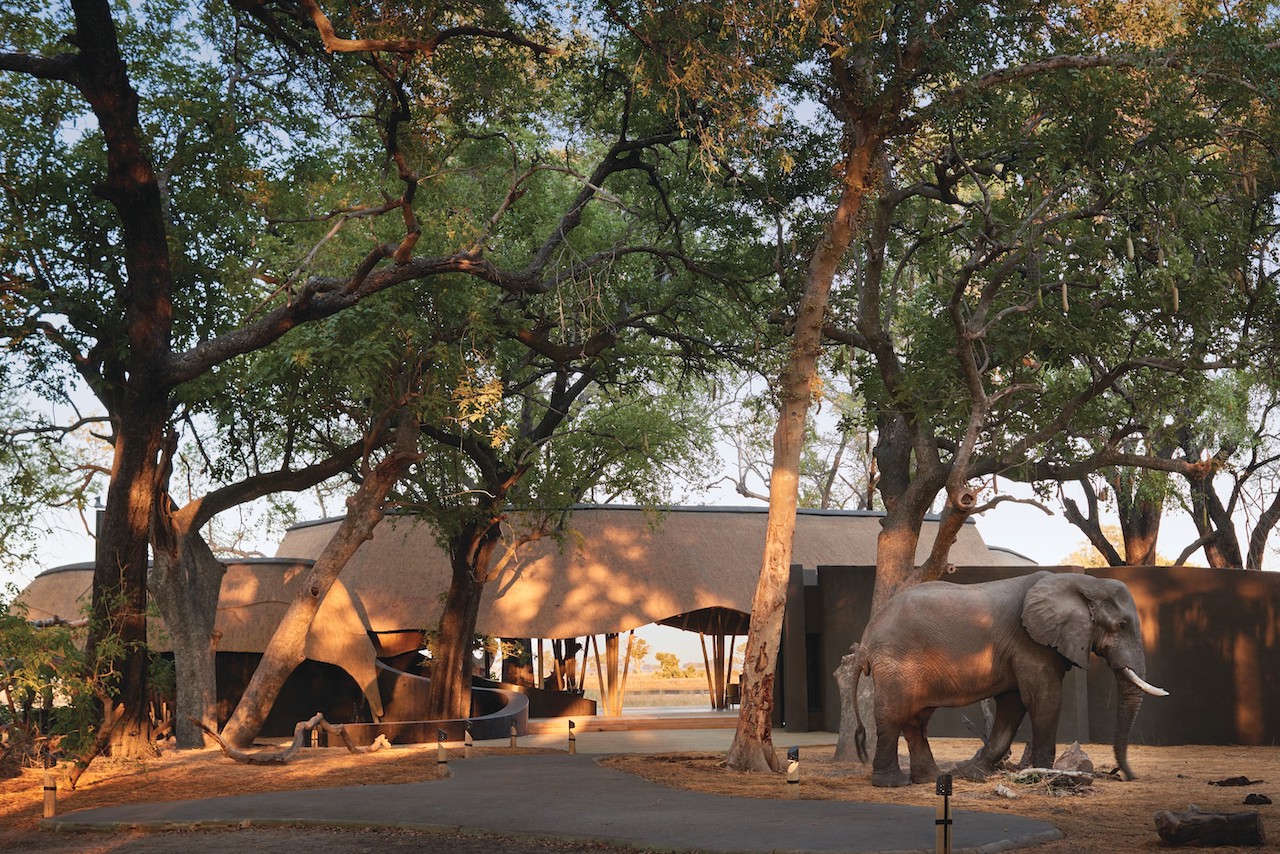 Luxury Frontiers
Belmond Eagle Island Lodge, Botswana