Luxury, Relaxation, & a Holistic State of Mind: Top 10 Must-Visit Resorts in Mexico
The vibrant country of Mexico is a highly-desired vacation spot for people all over the world and especially our travel influencers this past year. With its sparkling warm waters and great food, resorts in the countries most sought-after locations have surpassed the expectations of many travelers. From Cabo San Lucas to Yucatan, we have curated a top 10 list of resorts that have been visited by our writers covering all the best that Mexican resorts & spas have to offer.
Habitas, Lake Bacalar
Experience-led sustainable hospitality brand, Habitas recently opened its newest 'home' on Mexico's striking Lake Bacalar and the remote setting lends itself beautifully to plenty of tranquil moments. Famed for its crystalline blue waters and sparkling white sand beaches, Lake Bacalar is located close to the border with the Belize border. Dubbed 'the new Tulum,' it's a picture-postcard yet still relatively under-the-radar destination on Mexico's well-trodden Yucatán Peninsula, wellness practices like temazcal ceremonies, SUP yoga, and floating meditation will no doubt be major draws. Read more.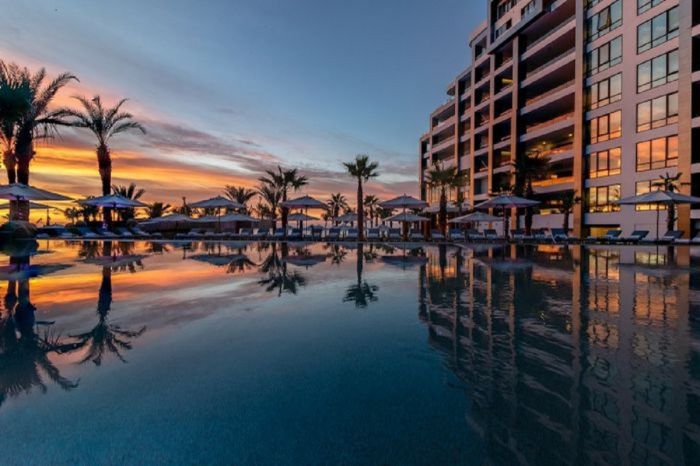 Garza Blanca Resort & Spa, Los Cabos
Garza Blanca Resort is a relatively new property, designed and built by Tafer Resorts, and was opened in October of 2019. The resort has 8 swimming pools, each with its own identity: a children's pool, a swim-up bar, a pool with a transparent edge, and an infinity rooftop pool on the roof of the resort. This is the adults-only section. For those seeking more convenient privacy, the resort guests may enjoy their ensuite private terraces with lounge furniture and large white hammocks. Read more.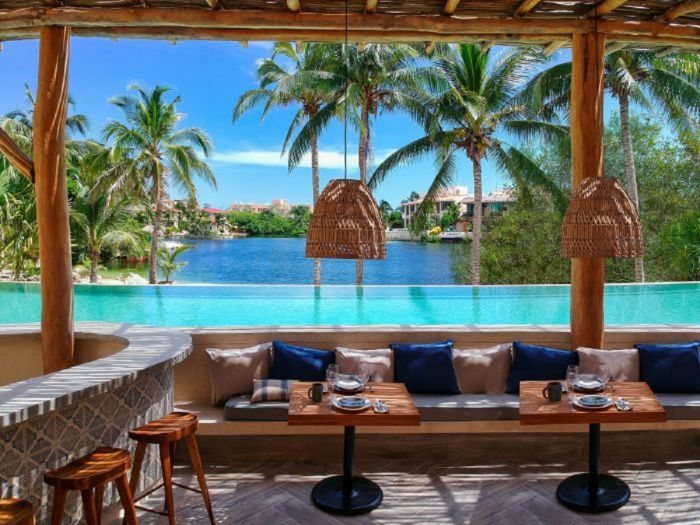 KASA Hotel, Riviera Maya
KASA Hotel Parota Tulum, opened two years ago, a mix of residential units with a luxury boutique hotel, and scored an immediate success. More recently he unveiled KASA Hotel Riviera Maya sits in the exclusive gated community of Puerto Aventuras near Playa del Carmen, sited away from the crowds in an area of lush tropical foliage, with an upscale sailing community, full-service marina, golf course, and beach that feels like a private island. Read more.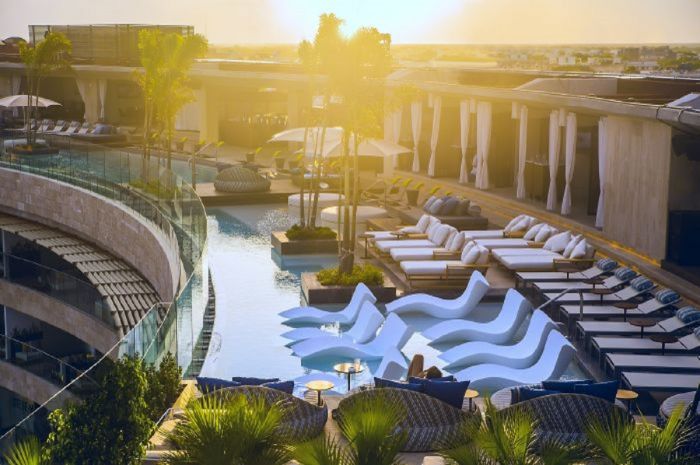 The Thompson Main House and Beach House, Playa del Carmen
The benefit of in-town Playa del Carmen is direct access to the vibrant nightlife, shopping, and dining, which proves a powerful draw. The 92-room, adults-only Main House sets the standard for urban luxury with a unique Mexican flair. That's in large part due to the hip and elegant mashup of Mid-Century and modern design by Mexico City architectural firm Niz + Chauvet. Its most impressive feature is a 30,000-square-foot rooftop complex complete with an infinity pool, panoramic ocean views, luxury cabanas, and two restaurants, starring NYC's famed culinary concept CATCH. Read more.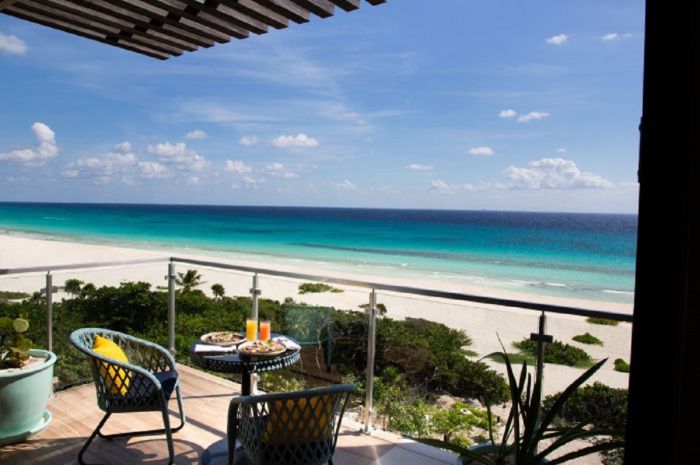 The House of Aïa, Tulum
The House of Aïa is bigger than a boutique, yet its space and configuration make it feel as intimate as a more compact property. It is all-inclusive yet defies the preconceptions of corner-cutting and compromised quality that labels often bring. The secluded sanctuary offers swim-up suites, a jungle spa, cenote, a private beach with the incomparably soft sand the area is known for, infinity pools, in-suite dining, and four gourmet restaurants overseen by chefs trained in Michelin-starred restaurants from around the world. Read more.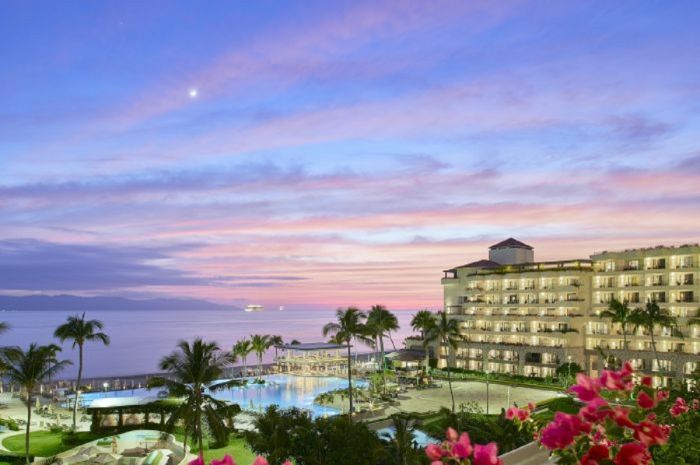 Marriott Puerto Vallarta Resort & Spa
Whether coming for a family vacation or romantic getaway, thanks to a recent $20 million renovation and thoughtful signature experiences, Marriott Puerto Vallarta Resort & Spa makes a superb choice. From tequila tasting and saving baby sea turtles to spa treatments – here are five reasons to make this landmark Puerto Vallarta property your home away from home on that next trip to Mexico. Read more.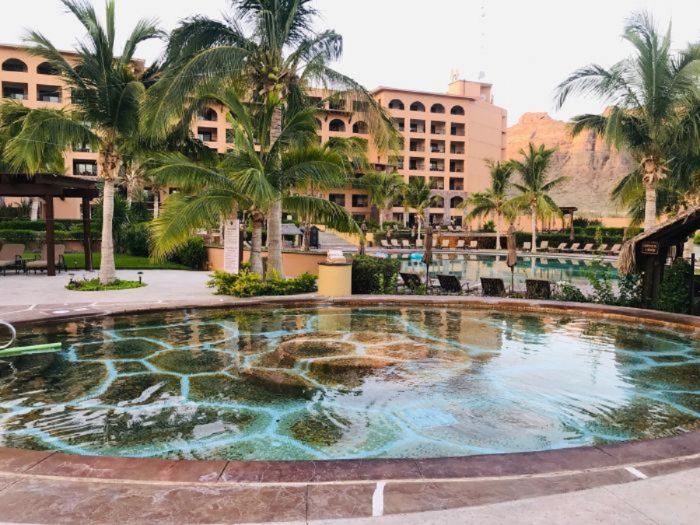 Villa del Palmar Beach Resort & Spa, Loreto
The resort's beautiful setting offers abundant outdoor activities and open spaces along the sprawling stretch of Danzante Bay in the Islands of Loreto. It's a natural habitat for 900 species of fish living in clear turquoise waters. Guests will enjoy plenty of fresh air while participating in world-class sport fishing, beach yoga, swimming, snorkeling, paddleboarding, kayaking, and seasonal whale watching. Read more.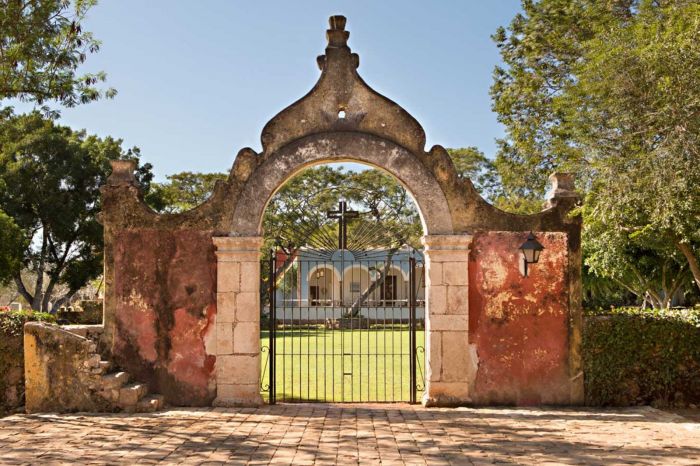 Chablé Resort & Spa, Yucatan
Set on 750 acres on a once private hacienda the Chablé Resort, is set in the heart of a Mayan forest on the Yucatan Peninsula. Luxury casitas feature a private pool surrounded by botanical gardens, and a cenote, a sacred site for Mayan ceremonies, is a focal point of the property as it represents a source of restoration for body and soul. The highly acclaimed spa itself is a work of art, with nine treatment rooms, a steam room, sauna, salt cabin, and a floatarium. Read more.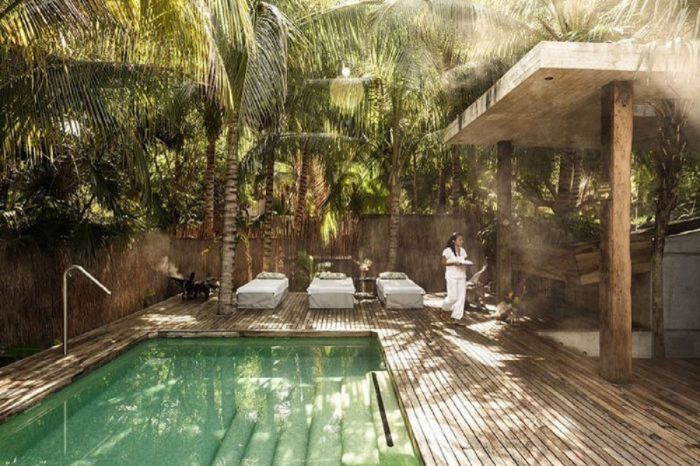 Yäan Healing Sanctuary, Tulum
Famed for its powdery white sands, azure Caribbean waters, and Mayan ruins, the Haute hippy outpost has skyrocketed in popularity thanks to its cool-hunter cachet of buzzy restaurants and eco-conscious hotels offering yoga retreats and immersive wellness experiences in idyllic surrounds. Read more.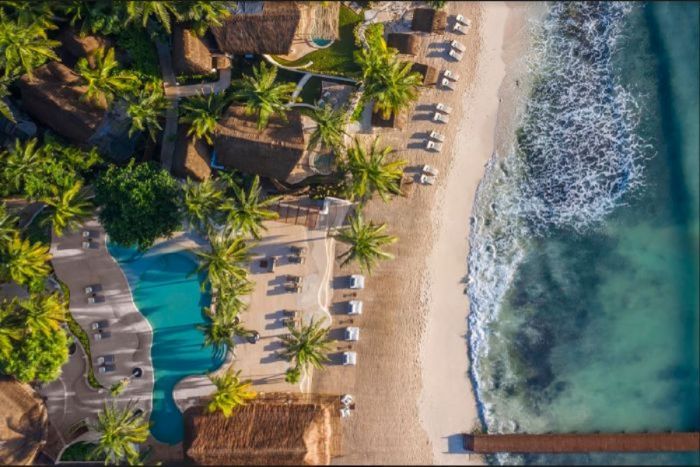 The Spa at Viceroy Riviera Maya
The healing powers of the jungle come full-circle with Mayan-inspired treatment rooms overlooking waterfalls and providing the natural healing sound of water immersed in lush greenery and the bright, soothing shore. Soak in the natural elements of the Riviera Maya with the 80-minute Xaman-Ek (Love Ritual) which follows the Mayan belief that the southern star guided the footsteps of those on to the path to love, understanding, harmony, and abundance. Read more.