All images credit Destination Greece or the respective companies featured
Part 2
Exploring Chania and Crete, the Richest Island in the Mediterranean
The feature continues from Part 1 of the Discovering Chania Feature.
The most popular tourist destination in Crete is Chania and with good reason. The city is a blend of the ancient and the modern with a beautiful old town that spans along the coastline with an ancient harbor, cobblestone walking streets, and a plentiful offering of seaside bistros, shops, and boutique hotels. With Chania as a base, one can explore all that Crete has to offer with day trips around the island for adventures from exhilarating hikes, lazing about on beaches, or getting away from the touristy areas to indulge in the traditional culture of rural Crete.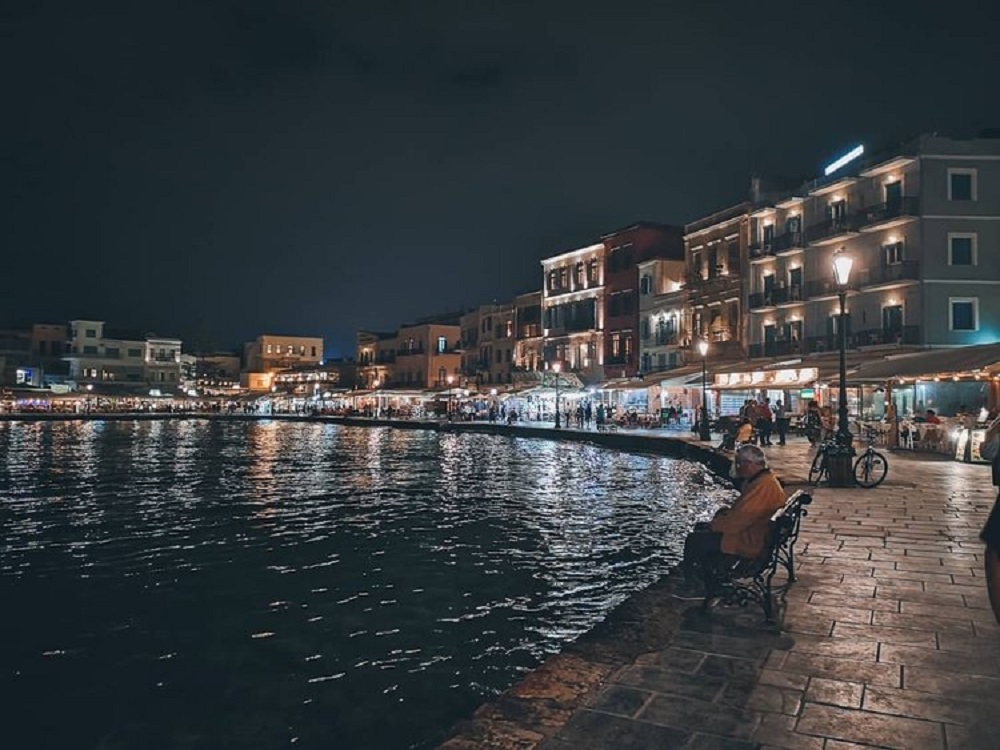 History in Crete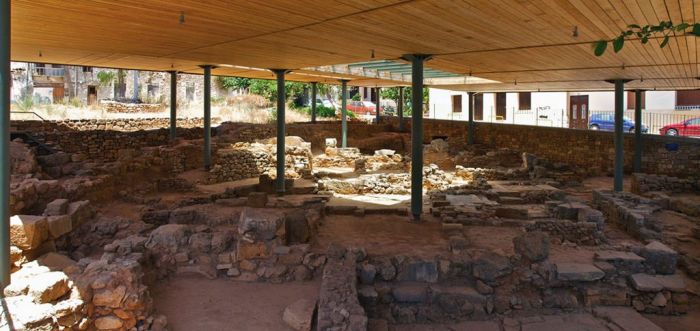 The historical significance of Crete is at the center of the island's richness. This is the crossroads of Asia, Africa, and Europe and has been a coveted location for conquering nations for seven thousand years. Each of these occupiers has left its mark on the island's cultural heritage. All over the island, there are excavations, past and present, that reveal treasures of the island's history including artifacts from the Bronze Age to more recent times with well-preserved Venetian forts to once impressive but now crumbling structures.
The history in Crete begins as Europe's first advanced civilization which was the Minoans from 2700 BC. The island was later ruled by Rome and then the Byzantine Empire. Later conquerors were the Arabs from Adeluisa, the Venetians, and then the Turks. Crete did not formally become part of Greece until 1912. During World War 2, the small island played a pivotal role when the Germans could never conquer the Cretan rebels who fled into the mountains after their guerilla attacks on the Nazis. This is still a source of pride throughout the island. Yet through each invading crusade, the Cretans remained fiercely proud, resilient, and have always been a strong people who know who they are and put a huge value on family, respect, and tradition.
Culinary Exploration of Cretan Food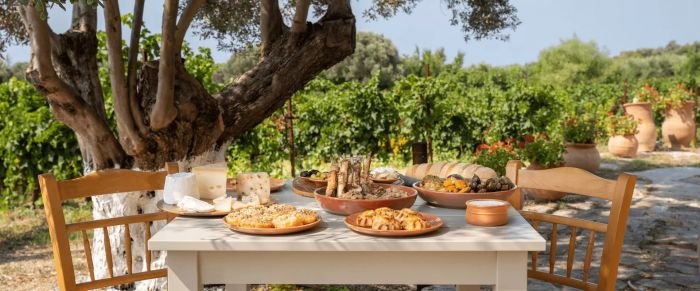 One of the things that most will look forward to with anticipation on a trip to Greece is obviously the food. There's something about Greek food, healthy, fresh and delicious. Crete and even Chania have their own local specialties that are mandatory for any visit to the island.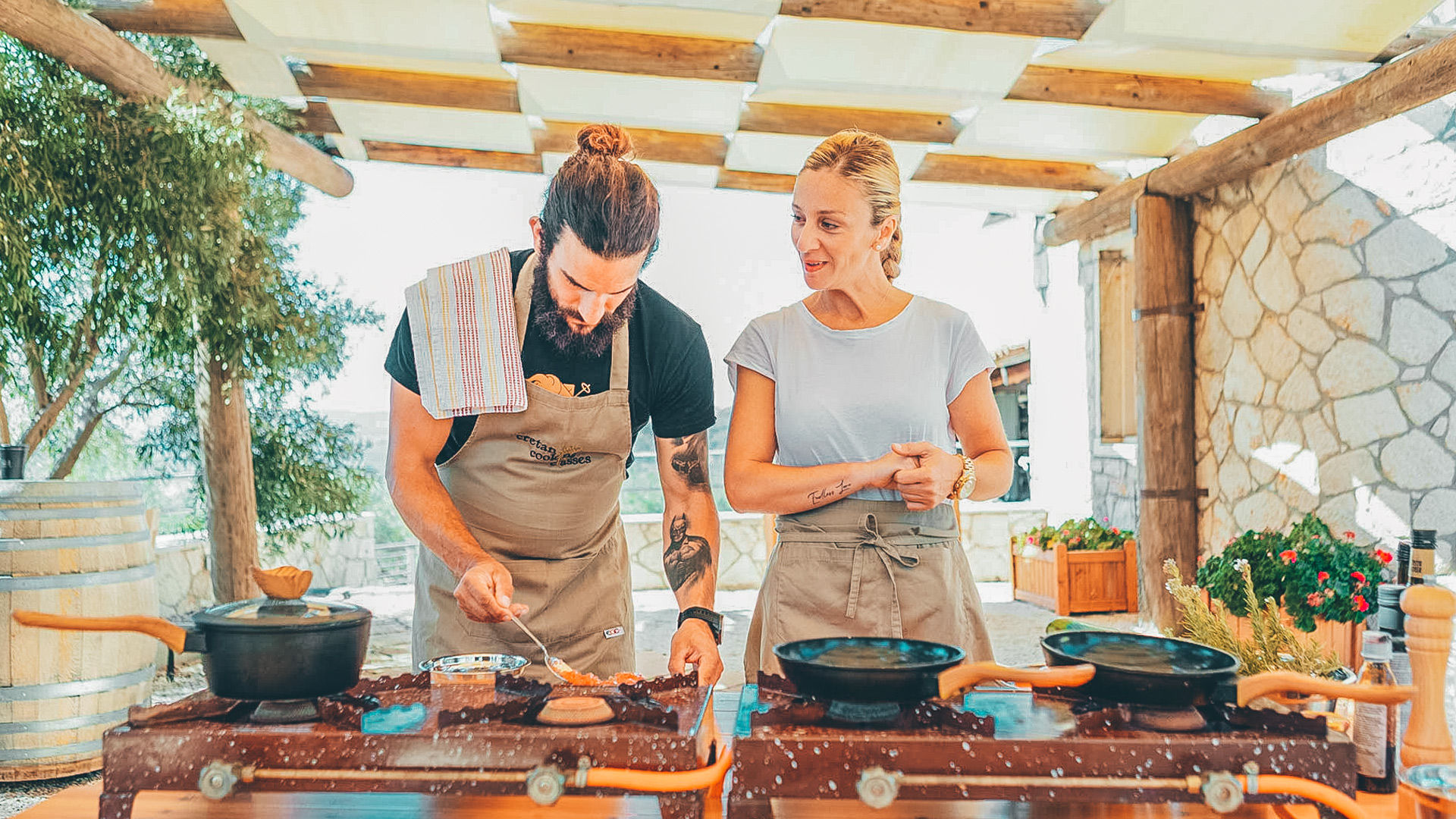 The best way to really understand food in Crete is to take a cooking class. Forget those fancy posh classes at the hotel, the best way is to go where the locals eat and to learn from the chef as they share family recipes that have been passed down through the generations.
Kapari Restaurant is the one restaurant in Chania that if you are hungry you'll want to go there. They serve exceptional Greek food from traditional recipes where locals and tourists stop by for an exquisite meal that has mom's home-cooking all over it. During the cooking class, you'll learn these family recipes such as Gemista or stuffed tomatoes and peppers with rice and herbs, or Boureki which is a traditional dish from Chania made of goat's cheese, potatoes, zucchini, and spices layered and then baked for three hours, culminating in culinary nirvana.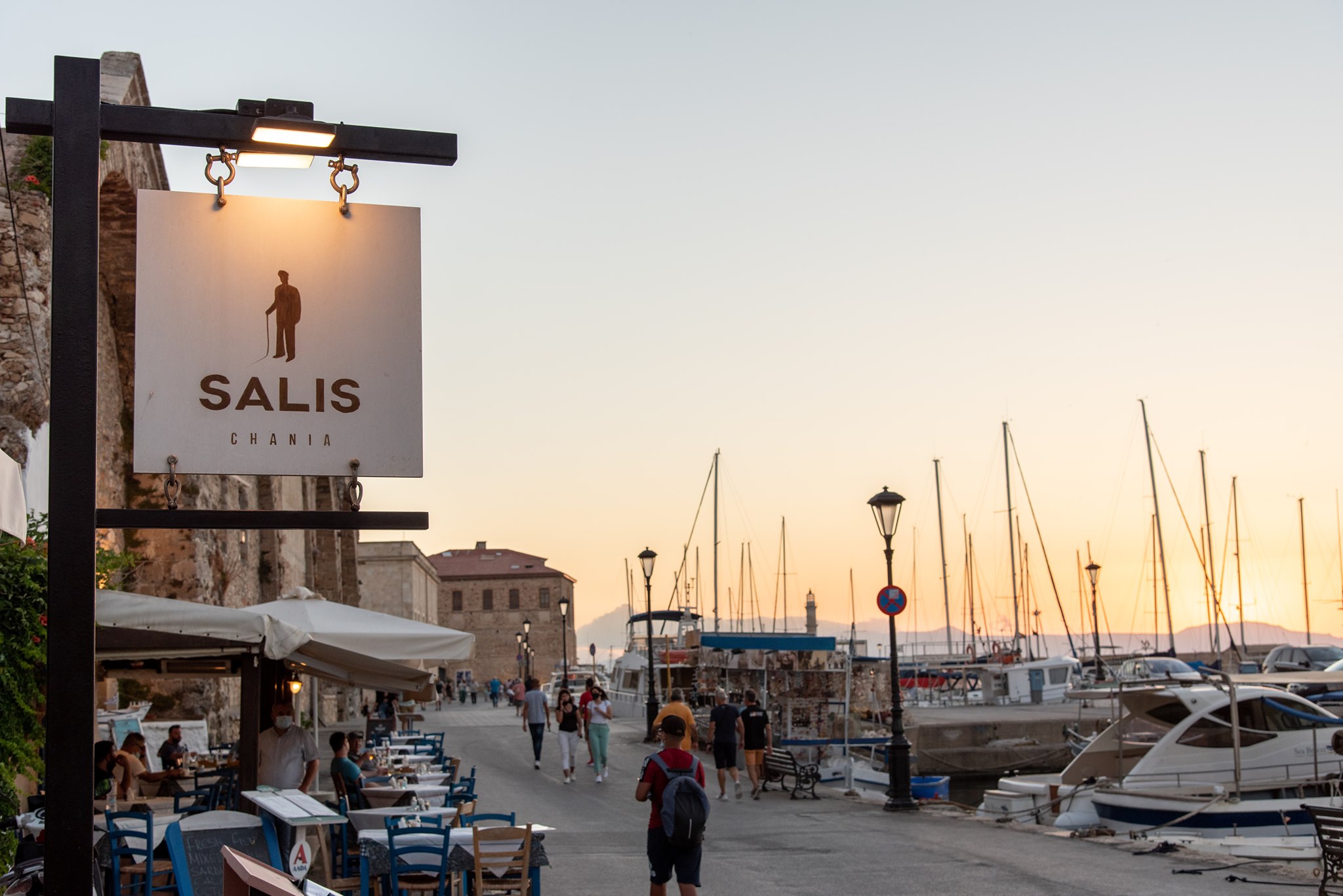 The most romantic place to dine in Crete is at the harbor at one of the restaurants after restaurants that line the quay. Salis Restaurant overlooks the marina and harbor and offers well-prepared fresh Greek delicacies and equally as scrumptious views over the water. A must-try dish is their Sea Bass with feta, nut milk, and ginger sauce paired with their Nostos-Assyrtiko from the Manousakis Winery which is owned by the same family.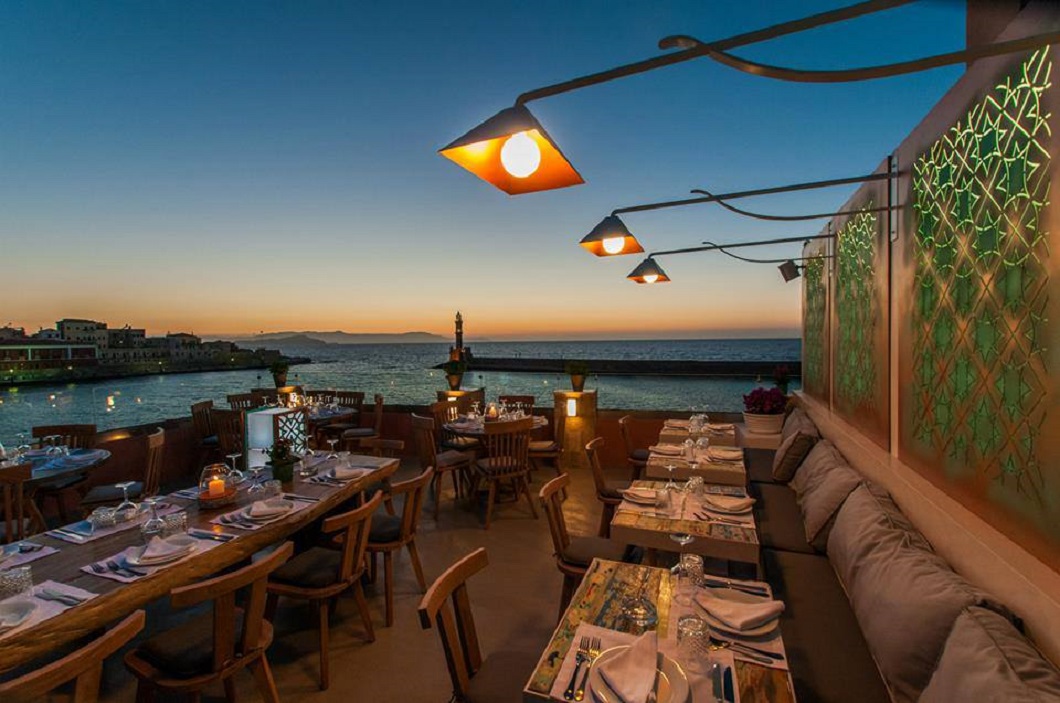 Not far from the central part of the Old Harbour is one of the island's most popular and stylish restaurants, the aptly named Pallas. Any day of the week, for lunch and dinner, the terrace is filled with both locals and tourists as the place to see in be seen. Indoors the restaurant covers two floors and is the perfect place for a date night or meal with friends for great drinks and cocktails.
Where to Stay in Chania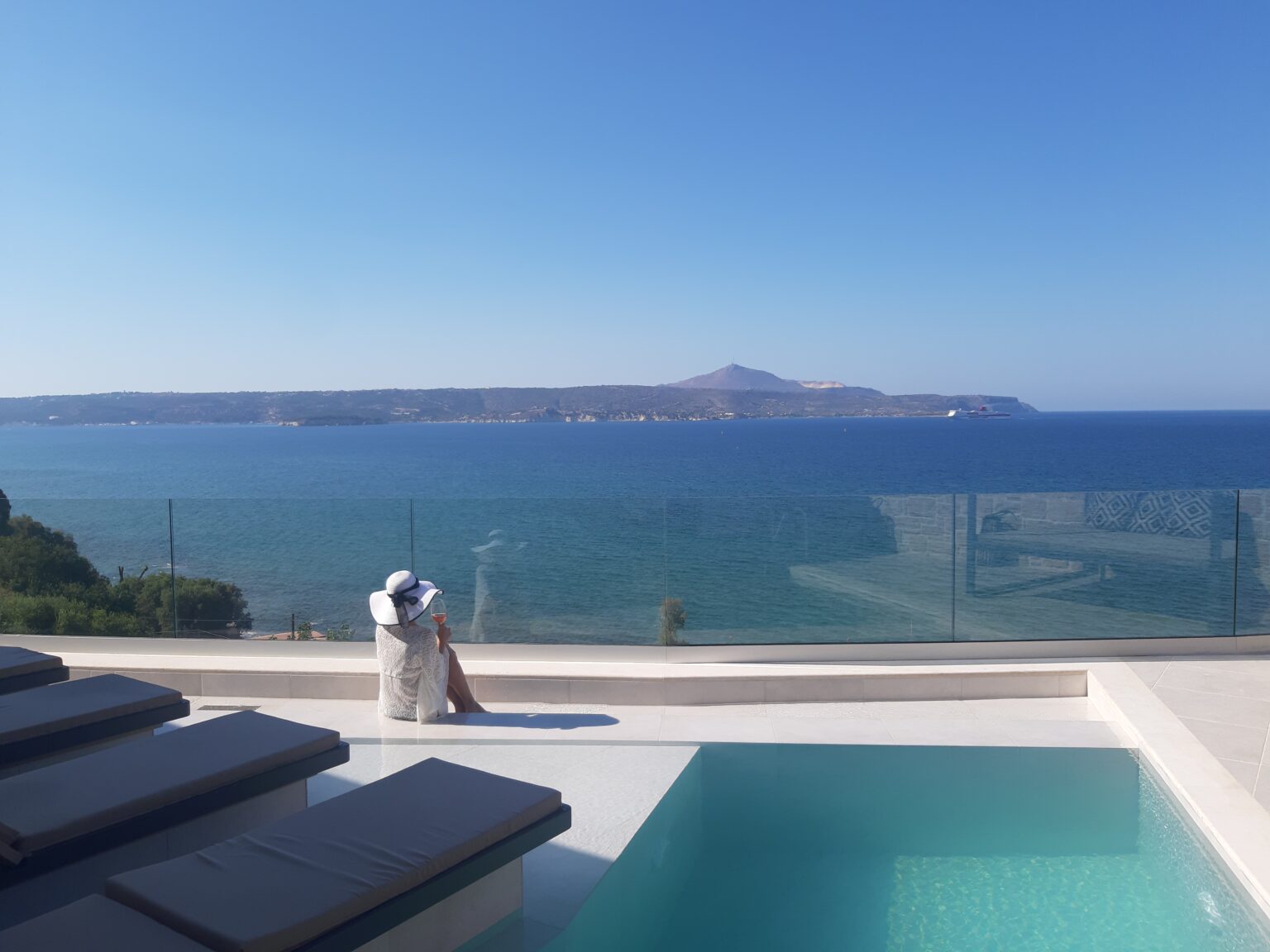 As far as where to stay in Chania, visitors will be spoiled for choice with old run-down buildings that have been converted into posh first-rate boutique hotels. Many are the former homes of aristocrats with Byzantine-style courtyards, a perfect blend of modern amenities with rustic finishes of stone walls and exposed rafters in the ceilings. Elsewhere around the island, you'll find ultra-chic villas with private pools such as Villa Dioskouroi which is in Kalyves and about thirty minutes from Chania. The posh two bedroom villa overlooks miles and miles of sandy beaches and includes a well-equipped gourmet kitchen and a picture perfect pool and deck for a romantic alfresco dinner at night.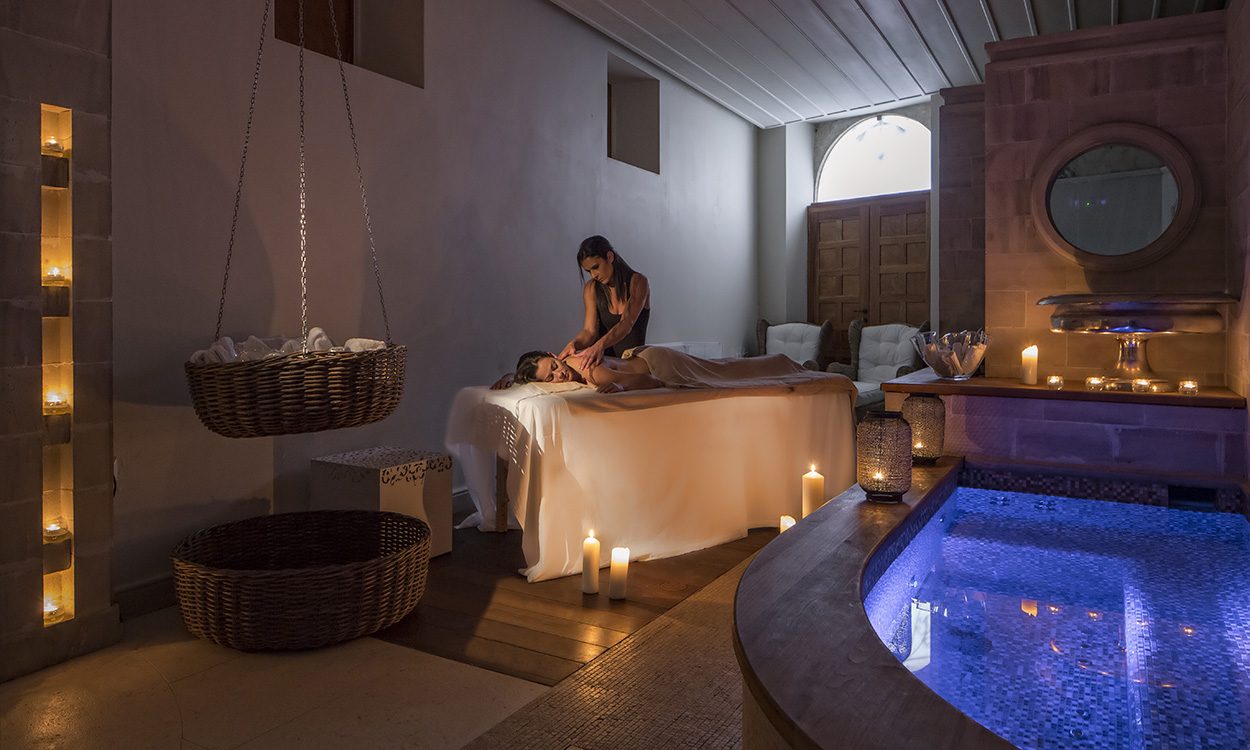 Casa Delfino Boutique Hotel and Spa
A few of the stand-out boutique hotels in Chania's Old Town include the Casa Delfino Boutique Hotel and Spa, which has been managed by the Delfino family for six generations and recognized for its luxurious accommodations and spa with marble steam room. Not far away is another stand-out boutique hotel, Monastery Estate Venetian Harbour which was once the 16th century home of a Venetian nobleman and then the harem of a Turkish Aga during the Ottoman Empire.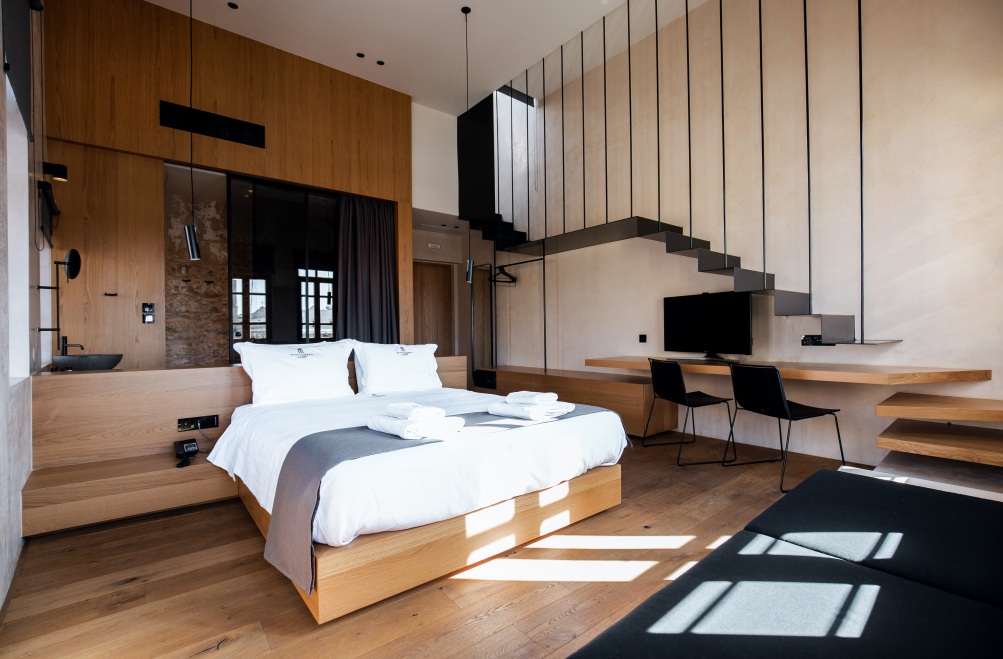 Monastery Estate Venetian Harbour
Today, the four deluxe accommodations are still fit for royalty with ultra-modern furnishings and amenities that contrast with the 600-year-old walls and rafters. The hotel offers a highly regarded gourmet restaurant and a cozy indoor pool that is booked for private use by a guest.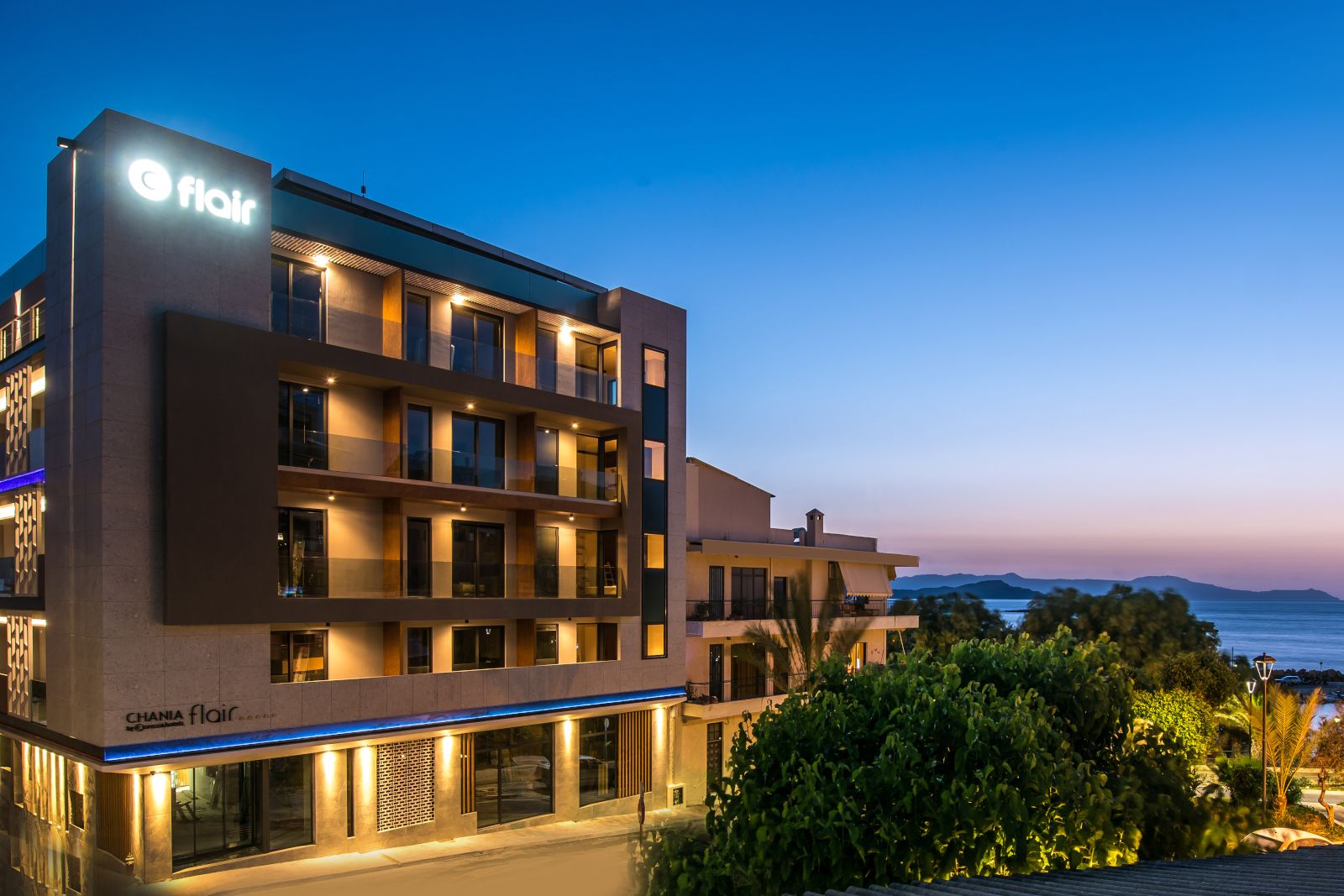 One of the island's newest luxury hotels sits a short distance from the Old Harbor overlooking a marina. The Chania Flair hotel is posh, slick and contemporary. Upon entrance, you'll see that this hotel has focused attention on service with an ultra-friendly staff that is always accommodating and welcoming from check-in during meals and throughout the stay.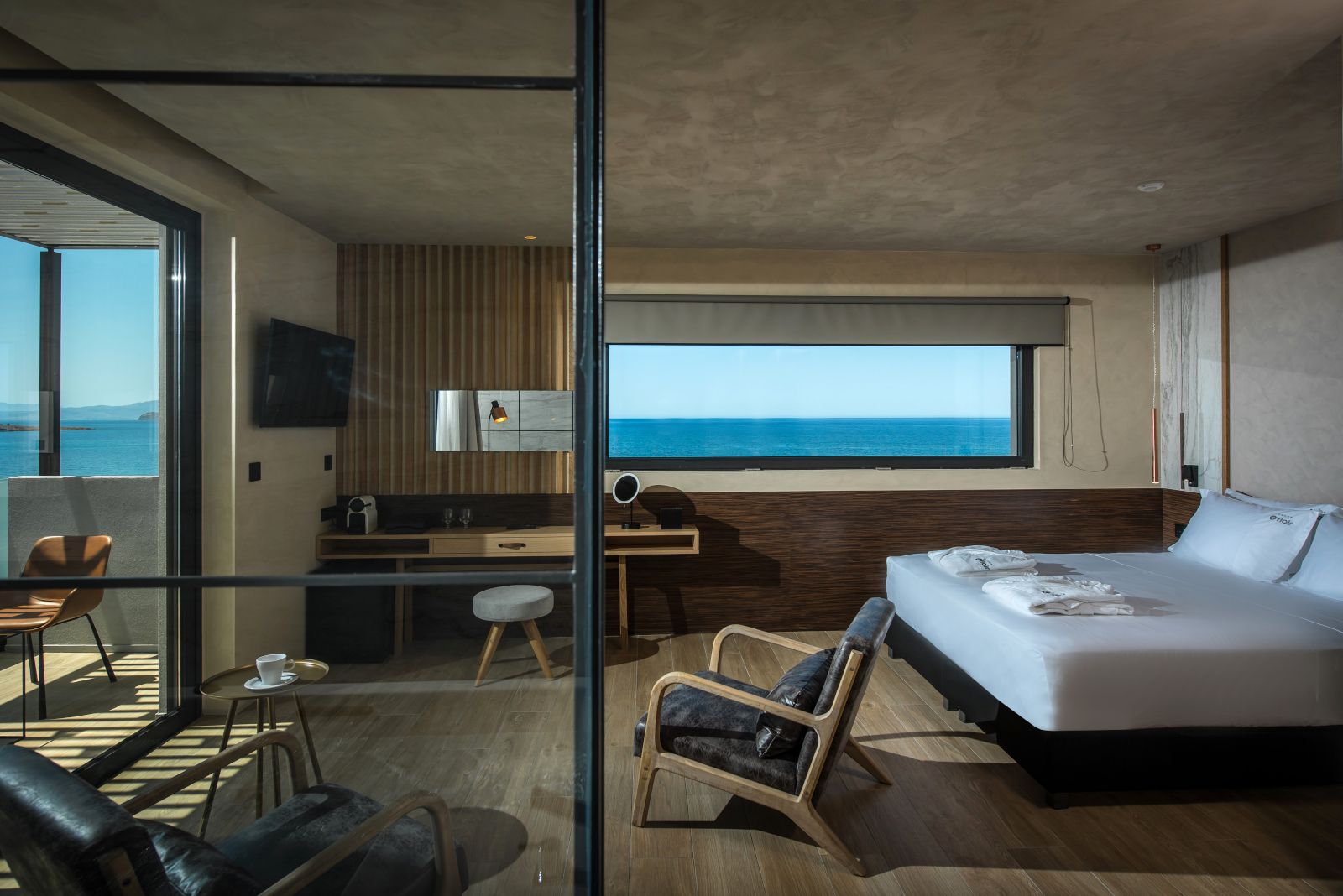 The accommodations are chic and modern with gorgeous design elements and furnishings. Many also have a balcony with tables and chairs ideal for enjoying a glass of Vidiano wine while overlooking the boats pass on the horizon. The hotel features a rooftop pool overlooking the city as well as two restaurants and a spa providing exceptional massages and a range of wellness treatments. Breakfast is served with another surprise a trolley comes to your table with a large offering of Cretan pastries and cakes as well as cheeses before the full breakfast with champagne is offered.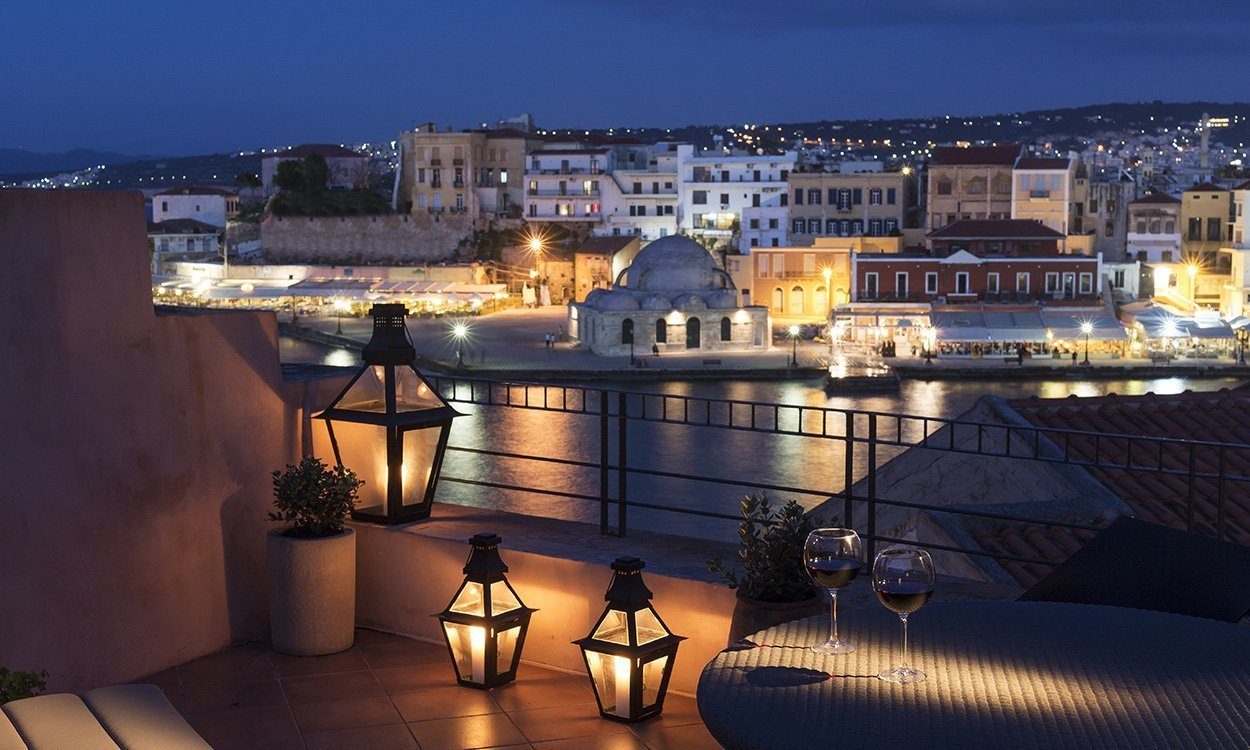 To discover more about what to do and explore in Crete, click on the link for part one, Kalimera, Discovering Chania.
Crete and Chania in particular, are a must visit destination for the worldly traveler. From its rich history and culture to the natural beauty, places to stay and play and of course the food. Be sure to read our part one to learn more or visit Discover Greece for additional insights and inspiration on this wonderful destination