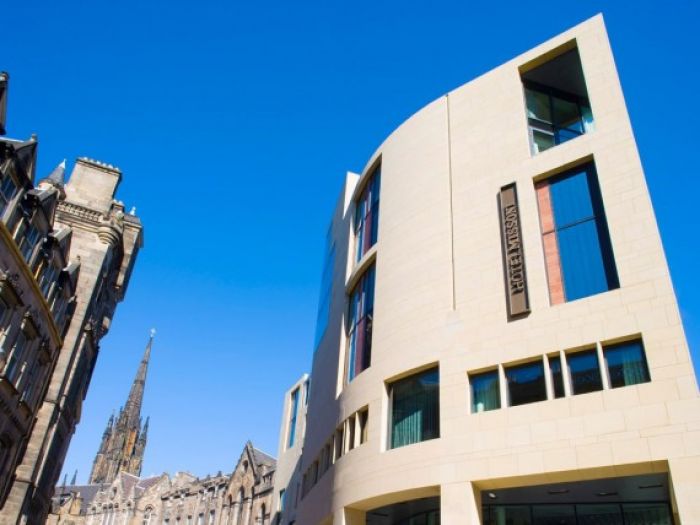 Unique. Beautiful. Daring. Hotel Missoni Edinburgh
Hotel Missoni Edinburgh is a stunning, contemporary landmark, and the only 5-star luxury hotel in Edinburgh on the historic Royal Mile in the heart of the Scottish capital.
Offering iconic design and the warmth of Rosita Missoni's personal style of family hospitality. With special, stand out touches: deeply covetable Missoni sheets, bathrobes and designer products in all 136 guest rooms and suites.
Just off the Royal Mile in the Old Town, with views of the grand old former Bank of Scotland HQ, the pretty curve of Victoria Street, Arthur's Seat, St Giles' Cathedral – 360-degree Edinburgh, in fact – depending on your room. If you're getting married, it's bang opposite the Register Office.
Sublime comfort surrounded by dramatic black and white patterns and inspired colour schemes with the award-winning Cucina Italian restaurant as it's pulsing heart. And brilliant Bar Missoni as its playground. The Missoni offers sensational spa treatments and seamless service within a myriad of fabulous designer details, magically conceived and brought together by Missoni's artistic alchemy.
More design hotel than boutique the Missoni is, without doubt, the most glamorous place to bed down in Edinburgh – and that's without taking into account its location just off the Royal Mile. That an Italian fashion label chose this low-key capital to launch its first hotel in 2009 is still a pinch-yourself-in-pleasant-surprise moment.
Want to know more? Take a look at this video about luxury hotel
-------------------------
Find the best luxury hotels.