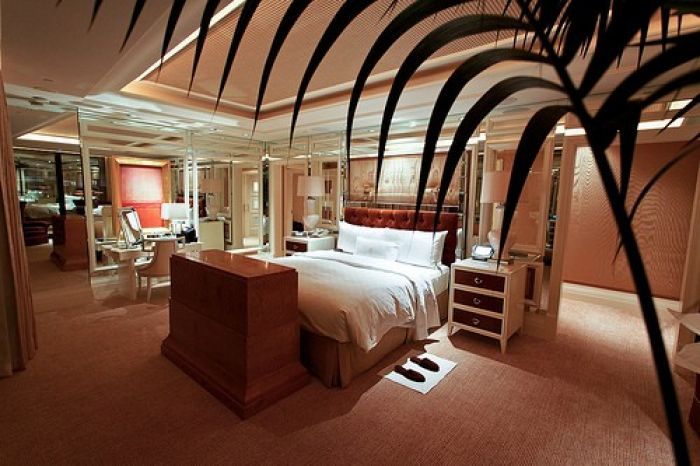 http://www.flickr.com/photos/s
1) Be local
Have you ever been in a hotel and had that horrible feeling that you could be anywhere in the world? While you may want your own hotel to keep to international standards when it comes to cleanliness and amenities, this doesn't have to be at the expense of keeping your hotel local. Hanging pictures of nearby landmarks, stocking lounge areas with books on local history, and promoting the area's attractions, are some ways of sticking to your roots and injecting your hotel with personality and charm.

2) Impart your wisdom
It's likely your guests won't know too much about the area they're staying in - most of what they do know will probably have come from tourist books or websites. If you can tell your guests about an excellent restaurant that the tourists miss, or can point them to some fascinating but lesser known sights in the area, they're likely to feel as though they've had a much more individual trip. Staff who can provide helpful local knowledge will ensure guests have a better overall time and leave them remembering your hotel in a better light.

3) Offer as much choice as possible
From the choice of green tea and vegetarian sausages at breakfast time to the option of a late check-out on departure, being flexible and giving guests choices that make their stay more enjoyable makes them feel more valued and welcome. It can be difficult to have the resources to cope with every guest's special needs, so encourage them to let you know about any requirements they have when they book (a gluten-free breakfast for example). Before they even arrive they will by pleased they've booked a room with you.

4) Know when to keep quiet
Some guests will enjoy telling you about their life story and why they happen to be in town - others will barely want to say good morning. Try to assess at what level your guests want to engage with you and respond to that - do they want to keep it strictly professional, or are they happy to be chattier? It might not sound like much, but giving your guests exactly what they want will delight them.

5) Blow your trumpet
Do you use locally sourced ingredients? Have you found ways to cut down your CO2 emissions? There might be lots of things you do in the day-to-day running of your hotel that makes a big difference but goes unseen. Let your guests know about what you do with a simple notice at the bottom of your breakfast menu or a short sign in their room. Don't lecture them or appear pompous; just let them know that you're doing your bit to help local traders, the environment, or whatever else.

6) Improve the weather
Unfortunately there's nothing you can do about rain in this country, but have you thought about offering your guests umbrellas for a small refundable security deposit? It costs you little if anything to provide this service, but will be greatly appreciated by your customers. Little touches like this will leave guests with excellent memories of their stay.

7) Provide a great night's sleep
As a hotel, bedding is one thing you shouldn't cut corners on so invest in long-lasting, high-quality furniture and bed linen. Asking your guests in the morning 'did you sleep well' is a simple but effective way to find out if there's anything you can do to make their stay more comfortable - or give you ideas on how to improve in the future.

Don't stop at seven!
You can't point the finger at one thing that separates the best hotels from the alright ones: it is attention to detail across the board that makes hotels brilliant, so don't just stop at these seven things. To run your own hotel requires constant innovation; think about what else guests coming to your hotel might want or need and find an affordable way of offering it to them. By anticipating the needs of your guests, you'll be providing a truly brilliant place to stay.