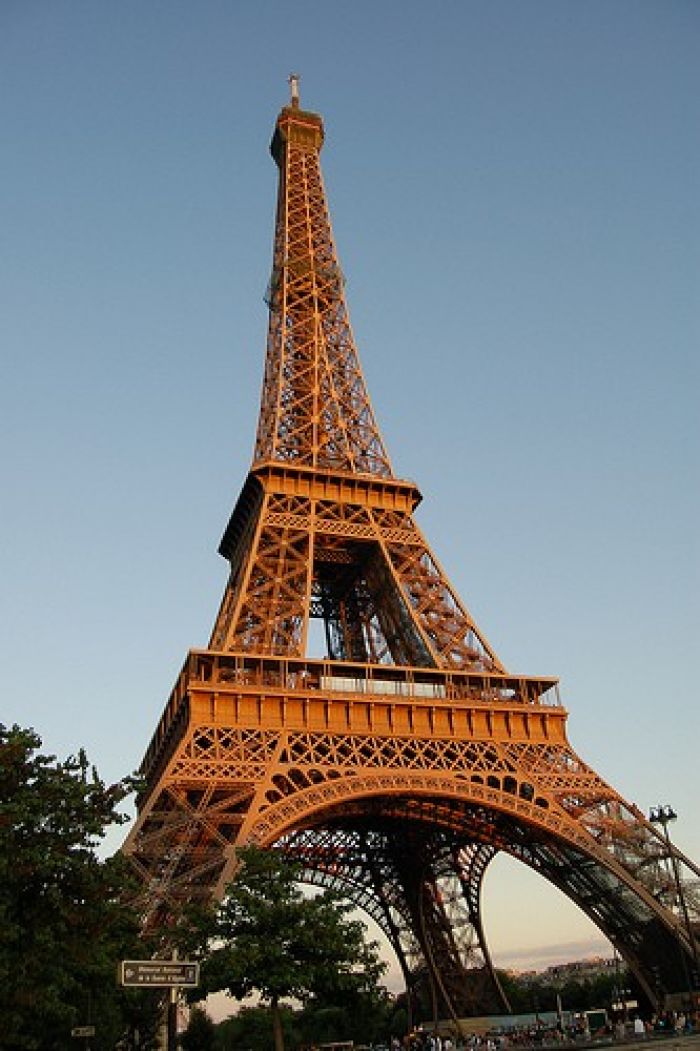 The Purple Passport
Springtime in Paris may be a cliché of perfection, but summer is when the city is positively deluged by tourists (most notably the school's-out-for-three-months set). Whether you've got a family in tow or are flying solo, though, Paris's charms don't have to be marred by long lines and overwhelmingly large crowds at tourist sites. The temperate weather invites strolls through quaint neighborhoods where you can lose yourself in local color. One of our favorites is Le Marais, where the winding streets are ripe for a ramble.
Way back in the 13th century, Le Marais got its start with style when it was developed as an exclusive hangout for the aristocratic in-crowd. Later, once the blueblood set had decamped for sumptuous spots like Versailles, it thrived as a lively Jewish quarter. But by the mid-20th century, this picturesque medieval neighborhood built on a swamp (marais is French for bog) had seriously petered out. These days, however, gentrification is in full swing and its cute cobbled streets are lined with posh boutiques, gourmet cafés, falafel stands, kosher delis, and funky galleries. It's also packed with museums (many housed in those former royal palaces), including Musée d'art et d'histoire du Juda?sme (Jewish Art and History Museum) and the Musée Carnavalet (which gives a historic overview of Paris, particularly during the Revolution).
Of course, while the royal court may have moved on centuries ago, there are still plenty of places where you can connect to grandeur of days gone by or even rub shoulders with Paris's contemporary princes and princesses. The obvious place to start is Pavillon de la Reine, an 18th-century palace-turned-hotel on Place des Vosges, the square that was once the center of court life in these parts. (If you work up an appetite exploring the regal Place des Vosges, pop into sunny bistro Chez Janou for a quick Provençal bite.) If, on the other hand, you're more interested in hobnobbing with the noble folks of Paris's contemporary upper crust, head to Benoit, a Michelin-starred bistro where Paris's elite love to lunch, or Mariage Fr?res, an elegant tearoom that recalls France's colonial past and is still a place where many an elegant dame takes her afternoon thé. Finally, wander over to the nearby Cathédrale Notre-Dame de Paris, where the legendary medieval stonework and stained glass evoke the grandeur and extravagance of the period when royalty roosted in this part of town.
If you're more interested in the quaint-meets-trendy-boho mashup of the village-within-the-city that is the former Jewish quarter, then your first order of business should be to get lost on the higgledy-piggledy medieval streets around Rue des Roisiers. Once you've really started to soak up the atmosphere, get properly settled into the neighborhood by checking in at Hôtel du Petit Moulin, a historic bakery-turned-outrageously-cool bed and breakfast complete with interiors by Christian Lacroix: the perfect medieval meets mega-hip crash pad. Next, flit between the funky boutiques clustered around Rue de Francs Bourgeois and Rue Vieille du Temple (our faves are Et Vous, shine and Zadig et Voltaire), making sure to refuel as necessary with quick bites from the likes of L'As du Fallafel (the best of many, many falafel stands around) and Cr?perie Suzette. After dark, connect with the cool kids by heading west to trippy Andy Warhol-meets-Morocco lounge Andy Wahloo (if you're feeling hungry, elbow through the crowds of models for a table-or maybe even a sofa or bed-at neighboring townhouse-turned-restaurant derri?re). Or, hop on over to the Bastille to sprawl on cushions and puff hookah with the best of the bohemians at Le Bazar Egyptien.
No matter how you take your Marais, though, you absolutely must hit the Centre Pompidou. The outstanding collections of modern art set the boho tone for the funkier parts of the district, though many of the works on display were created by artists now considered the princes and princesses of the modern art movement (think Matisse, Picasso and Warhol), bringing a bit of that royal glamour back into the 'hood. After scoping the cool canvases, head up to glam rooftop lounge Restaurant Georges and rest on the terrace with something refreshing as you take in the impressive vista, which just so happens to be an overview of this nifty neighborhood.
Click here to view Passport: Le Marais and Surrounds
Click here to follow our Foursquare list: A Perfect Stroll Through Le Marais and Surrounds