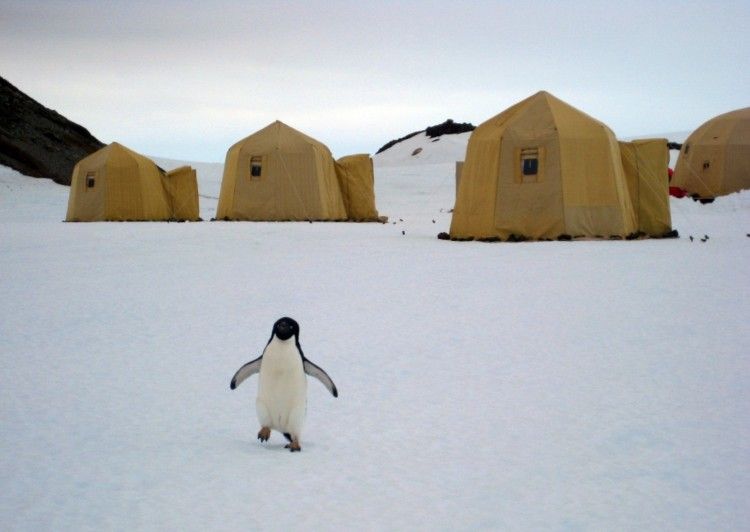 Courtesy of Jacada Travel
Intrepid travelers will love this experience package from Jacada Travel, offering an extraordinary trip to two of the world's most extraordinary destinations. The stirring scenery and landscapes of two of the earth's most extreme and exciting locations, South America andAntarcticawill be your playground.
A luxury experience as much as an exploration, this package includes choice of only the finest accommodation, outstanding planning and privatized treatment of tours, transfer and expert guides throughout. Sit back and relax the diversity and wonderment of two of the world's most iconic cultures. However, Jacada will happily customize and personalize your experience to your pleasure. This luxury package includes all internal and regional flights, all accommodation with breakfast, full board and activities on your Antarctic Fly Cruise, all private ground transfer and much more.
The proposed itinerary includes traveling fromChile's sparkling lakes and wild Patagonian region, to the stunning and alluring ice-caps of Antarctica via a luxury fly cruise, the blossoming Peruvian peaks and sereneAndesMountainsto finish in the bustling city ofS?o Paulo. 
You cannot get more off-the beaten track thanAntarctica, and Jacada's "Travel Designers" will bring creativity and imagination to (ice) sculpting the freshest and most authentic and immersive travel experience like never before. A 6 day alternative excursion toAntarcticawith Jacada Travel gives explorers fresh access to local guides and individualized experiences. Exhilarating opportunities inAntarcticainclude rappelling down giant ice holes, exploring cool, icy blue caves, kite skiing over the great, untouched surfaces and even observing Emperor penguins in their natural habitat. Generally found in places where ships cannot reach animal lovers can opt to take an inland flight and upon touching down, be at one amongst colonies of Emperor penguins. A stay at the Whichaway Camps provides a taste of ice camping in one of the earth's last untouched frontiers with the added ease of luxury accommodations. Comprised of six solar-powered fibreglass sleeping pods; twenty feet in diameter, they are spacious and even include a writing desk to chronicle this once in a lifetime experience and 'chill' amongst the snowy caps of Antarctica.
See the extremes of the earth as an extreme elite. 
http://www.jacadatravel.com/luxury-travel/expert-antarctica-camps/9940?type=tours 
Courtesy of Jacada Travel
Courtesy of Jacada Travel
Courtesy of Jacada Travel
Courtesy of Jacada Travel