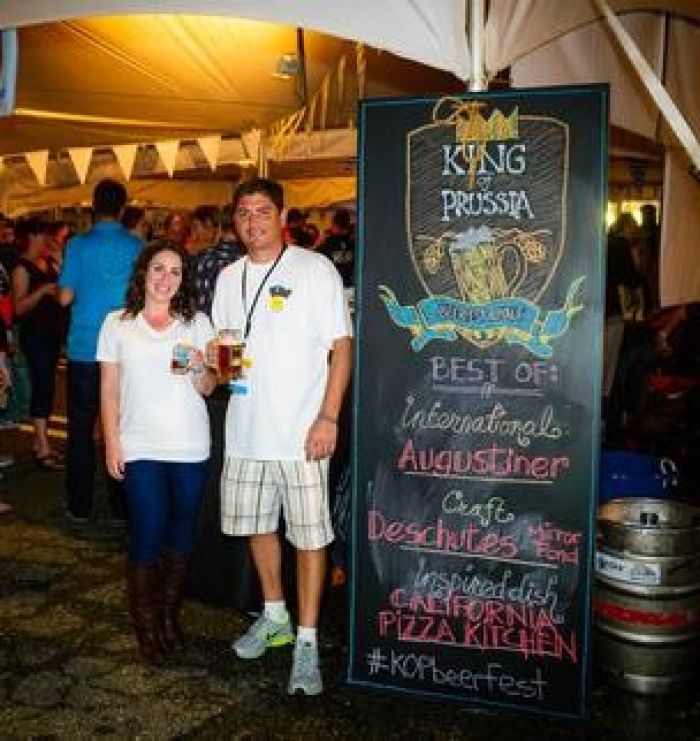 King of Prussia District
Beer has been pretty popular in Philadelphia since before it even became a city, so it's really no wonder that beer festivals are becoming a year round thing rather than just autumn events. The Philadelphia Marathon is also quite popular with the locals, meaning there's at least a bit of a focus on fitness. But, the creation of an upcoming beer and bacon festival shows that their priorities are straight.
The Philly Craft Beer Festival will return to the Philadelphia Navy Yard on March 1, 2014.
Last month, the King of Prussia Beerfest Royale attracted 3,000 people. The event raised money for the King of Prussia Business Improvement District. Read More
It's hard to imagine Eli Manning coming to the Linc for an Eagles-Cowboys game on his week off, or Tiger Woods standing amongst the gallery at a PGA event. But this weekend at the GORE-TEX Philadelphia Marathon, the race's reigning champion will be standing and cheering along the course with thousands of others. Read More
Beer festivals are already hot properties right now.
But now a festival will add bacon to the mix.
The Philadelphia Bacon and Beer Festival is set for Dec. 8 at the Hotel Monaco (433 Chestnut St.).
The event is being organized by Eat Boston, food blogger Danya Henninger and Rolling Barrel Events. It will feature the bacon of Lansdowne, Pa.-based 1732 Meats. The festival will benefit the nonprofit Manna. Tickets go on sale at 10 a.m. on Nov. 13. Read More