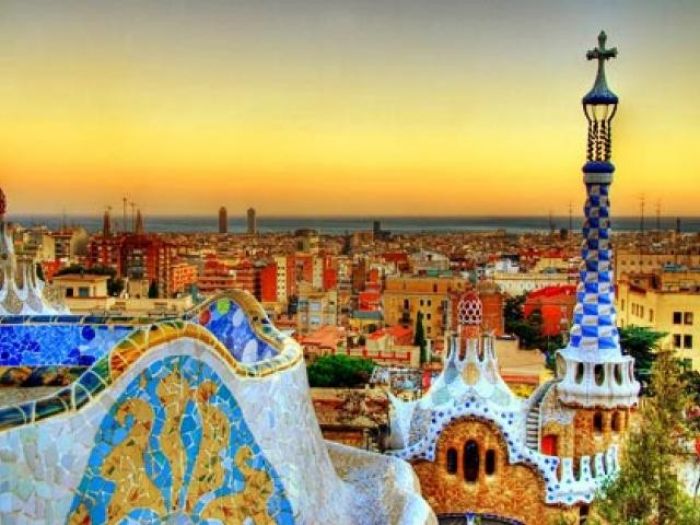 The beautiful city of Barcelona is considered Spain's most modern city. This popular tourist spot has been blessed with a very forgiving Mediterranean weather and a very diverse mix of cultural sights and modern touches. Because of this, it shouldn't be surprising that the Catalonian capital has become one of Spain's most popular cities.
Of course, the best time to travel to Barcelona depends on each individual visitor's preferences and requirements. When visiting Barcelona, we recommend considering all the factors that may affect your enjoyment, including weather, other visitors and events.
Many Barcelona enthusiasts agree that late spring and early summer is a great time to visit the city. There are even some visitors who suggest that mild to warm temperatures are necessary to fully enjoy everything the city has to offer. However, because Barcelona is located close to the Pyrenees, chilly winds will occasionally blow through the area in April. Rainfall may also be present throughout this period. The good news is that the weather in May will usually be warm and clear in Barcelona. Slight humidity will be somewhat present in the summer months. Another ideal month to visit Barcelona is in June. June in Barcelona is usually related to warm and sunny days, which are ideal for enjoying the beautiful sights of the city. By early July, the Mediterranean seas surrounding Barcelona attract thousands of swimming enthusiasts eager to dive into warm water. The temperature in July and August can get very hot, with average temperatures near the 80s. These two months are also boast lots of humidity. However, if you dislike hot weather and humidity, we recommend visiting the city when the temperature is more forgiving.
While rainfall and cooler weather is almost guaranteed in Barcelona throughout much of autumn and winter, experts agree that it never gets unpleasantly cold enough to scare visitors away. September and early October usually boast warm temperatures that keep the Mediterranean Sea still enjoyable for swimming. Average highs during these months are in the high 60s and low 70s Fahrenheit, but keep in mind that sometimes the stormy weather can negatively impact any sightseeing plans. In winter, average temperatures fall to the 50s, and rain is plentiful. Despite Barcelona's neighboring mountains, it rarely snows in Barcelona. When it does snow, it usually melts away after about a day.
It doesn't matter on which month you choose to visit Barcelona; the city will remain vibrant, significant and beautiful throughout the entire year!