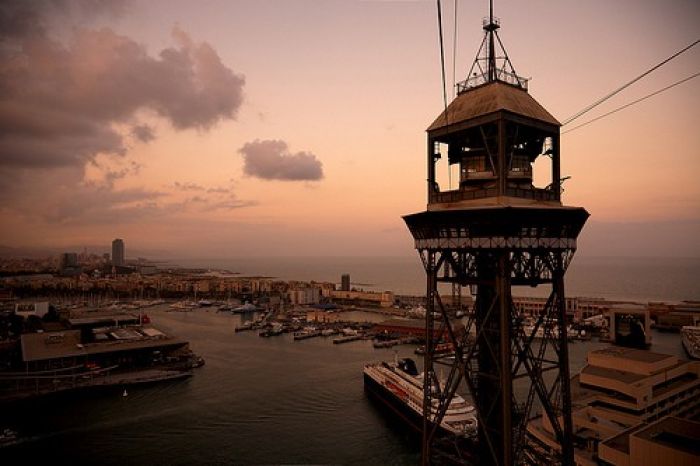 Courtesy of van Ort (flickr)
Barcelona, with its vibrant music scene, is the trendy music capital of Spain. In planning your perfect holiday, don't miss out on the numerous music and arts festivals that take place in Barcelona. Thousands of concerts and music festivals of all music genres are held annually, making Barcelona the hottest staging ground in all of Spain. Check out our list of Barcelona's best outdoor music festivals and get ready to embrace the party mood that will make your stay more exciting in this vibrant city:
One of the largest multimedia art and music festivals in Europe, this event showcases the best talent in the progressive music scene today. It brings together both international and local artistes, making for an impressive lineup of performances and continues nonstop for three whole days. To date, hugely popular bands like the Chemical Bothers and Grace Jones have featured in this event, which makes for a power packed and exciting outdoor summer festival.
Festival de Flamenco de Ciutat Vella
Flamenco is widely regarded as a southern Spanish form of dance, and not related with Barcelona, but the annual flamenco festival in this city is a definite must – attend event. The annual festival is frequented by regional flamenco dancers who gather in one place and showcase their passion and talent for this traditional performing art with tourists and enthusiasts. A series of lectures, workshops and performances are conducted in the Ciutat Velle which gives you the opportunity to watch, learn and enjoy the performances of the best flamenco dancers in the world.
The vastly renowned musical festival of Barcelona is an annual event which brings together artists from around the globe and belonging to various genres. It is a particular attraction to young music lovers, since it not only showcases popular artists; it also provides the opportunity to interact with the artists through guest stages and workshops. A vast legion of super hit bands has performed here in the past, including the likes of the Pet Shop Boys, Van Dyke Parks and Orbital.
Yes, there is beautiful architecture, there is wonderful Mediterranean cuisine and wonderful hotels in Barcelona but if you want to experience the city the way locals do, make sure you visit one of these festivals next time you visit the city that Gaudi built!